Image Gallery
Jeremy Farrell "Made In China" at Noll Surfboards Gallery
Juxtapoz // Saturday, 02 Jul 2011
1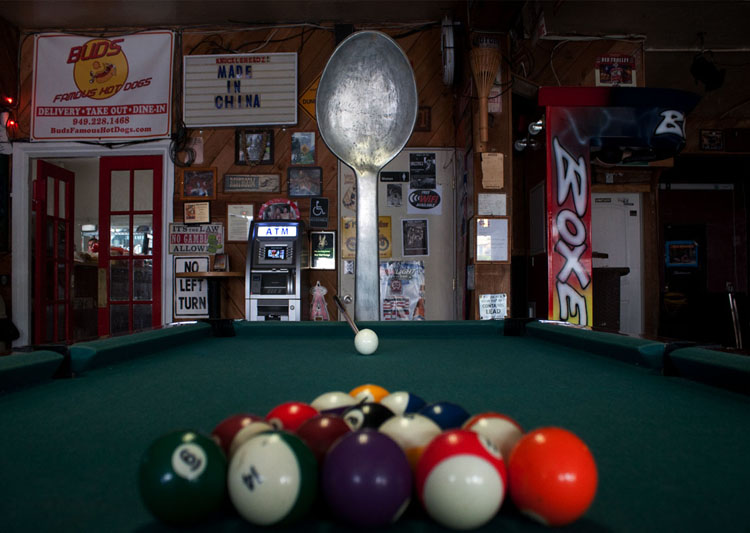 Noll Surfboards Gallery
opens artist Jeremy Farrell's Made In China tonight, Saturday, July 2,  from 6pm to 9pm. Made In China is Jeremy Farrell's dialogue based on his belief that most everything's made in China, even down to the materials he uses to create his art.
Layering the concept, products from China are often seen as cheap, mass-produced junk, where Farrell's art is conversely all handcrafted and made in America. Seeing that an escape from our countries reliability on Chinese products as futile and seeing the conceptual "American Dream" slipping away, Farrell has turned this defeat into inspiration, giving him the ability to create original American work titled Made In China.
"My artistic influences led me to the conclusion that true artistic expression is but a 'product' of an artist's capability to re-organized numerous influences (parental, societal, political, religious) into a singular, original voice. When an artist can successfully mutate past influence to achieve their true individual expression, then their work, now new, will in-turn become a product for future societies to consume, further fueling artistic expression. Such is the cyclical, parasitical nature of life/art, product and consumer. When I first saw everything as Made In China it was as an American consumer in a society heavily influenced by outsourcing and its effects—lost jobs, trillions of dollars of debt. If all I consume is Made In China then it should be no surprise that everything that I now produce is as well, Made In China."