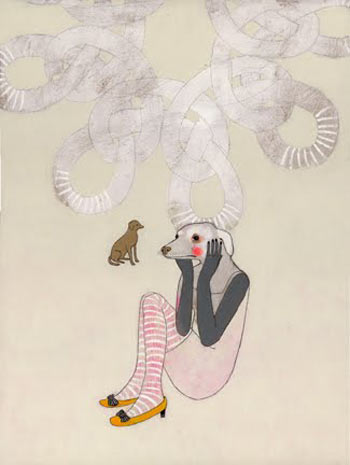 Minneapolis based painter Jennifer Davis makes narrative pieces often incorporating animals used a metaphors for human emotion and interaction.
"I'm never really sure of what I'm going to paint or draw. I just sort of go along with whatever bubbles up and then examine the subject matter and develop it as I go along. A therapist would probably have a field day picking apart my pictures.
"I think every one of my pictures tells some sort of story but not always something specific that I could relay with words. People often tell me their own stories of what they think is going on in my paintings. I love to hear about that. Sometimes they are wildly different than my own ideas."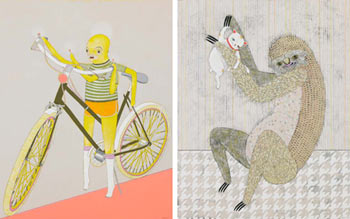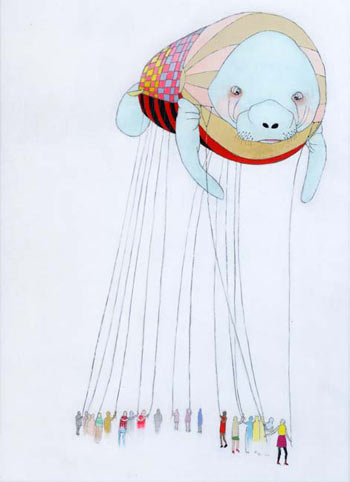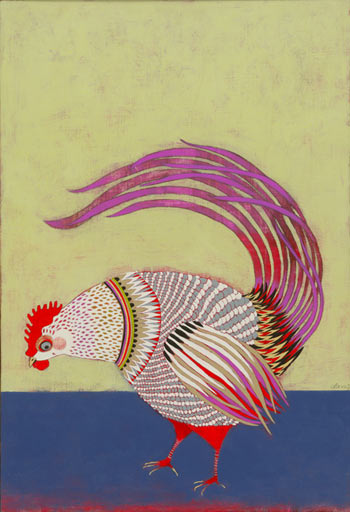 Jennifer davis has an upcoming show at the Minneapolis Institute of Arts this October 21st alongside Erika Olson Gross, Terrence Payne, and Joe Sinness.
More on Davis at www.jenniferdavisart.com