Jeffrey Deitch Leaving MOCA... Announcement Tomorrow?
Juxtapoz // Tuesday, 23 Jul 2013
1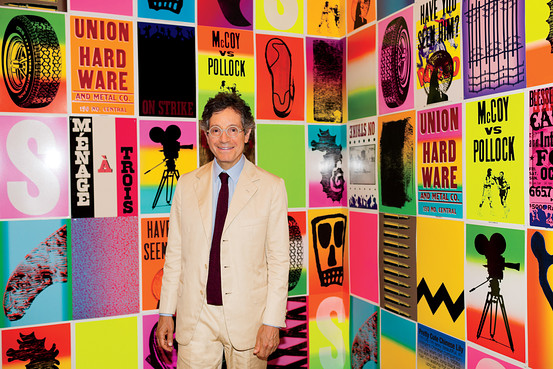 When Jeffrey Deitch decided to close his namesake Deitch Projects gallery in NYC in 2010 to take over as the director of the Museum of Contemporary Art (MOCA) in Los Angeles, there were grumblings, mixed with general excitement, and perhaps some sort of anticipation that a blueprint would be established for struggling institutions in the coming years. The idea seemed innocent enoug: hire a high-powered, independent galleriest/curator to help create a program and direction for museum's to exist in an increasingly difficult era for major museums to hold the public's interest, and money, for more than one show a year. Well, this experiment may officially be over, as the LA Times is reporting Deitch will be leaving the MOCA for NYC. Or back home, if you will.
No question, Deitch's time at MOCA was one filled with controversy. Curators stepped down, artists on the museum's board fled, and may questioned the Hollywood aspect of the MOCA's direction. But there were powerful moments to note as well; Art In the Streets showed that Deitch had ideas on how to get the museum in the right direction for the 21st century, including younger, more wide-appealing genres previously only flirted with by major museums. This magazine showed support, but we did so with the knowledge that controversy at the MOCA existed far beyond just simple curatorial visions. There seemed to be contention that the museum was pushing an agenda that included ways of transforming pop culture into fine art, or popular arts into fine art. Mike D's Transmission show was a great example of this curatorial vision, both pop and full of art's potential to cross over from simple paint on canvas to cultural touchstones.

But in the end, change is powerful reason to have conflict, and it all seemed like it was going to end when Deitch's 5-year contract was up anyway. Paul Schimmel leaving MOCA really hurt insider's perception of the museum's direction and Eli Broad's new museum looms large over LA. But countless times over the past 3.5 years, people have talked to us about MOCA, excited, interested, confused, and ultimately attending the various shows MOCA was putting on. MOCA was getting attention. probably to the chagrin of others who chastised the decision to bring in a New York gallerist in the first place. Maybe Deitch didn't feel like his tenure was going to clear up these issues. Maybe he gave up? Maybe he gave in?
Either way, if Deitch were to head back to NYC and open a gallery space, all the better for NYC. If he leaves LA, the MOCA was the home to numerous show's of interest over the past 3 years, and maybe this will leave the MOCA better off. If Deitch and the MOCA's fundraising efforts reach $100m like promised, even better. LA has become a powerful player over the past 10+ years, and the MOCA getting this much attention, whether in support or not, is a sign that art is something that is cared for in LA. We shall see what the next year brings...