Jay Howell gives 5 Reasons to come to his art show this Friday
Juxtapoz // Wednesday, 10 Nov 2010
1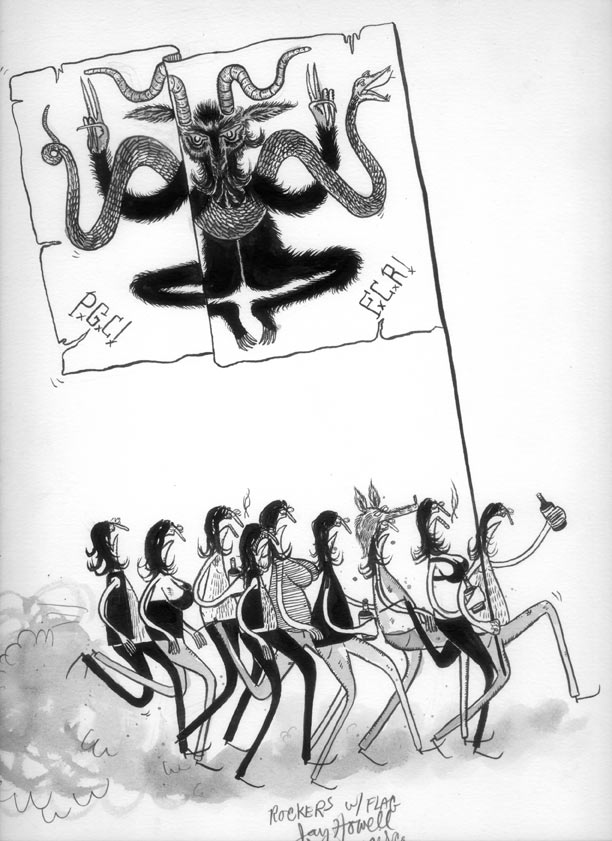 We actually asked
Jay Howell
10 reasons why someone like you, us, or your family should go to his show at
Fecal Face Dot Gallery
this Friday night in San Francisco, and he stopped at five. Maybe he was being kind and thought 10 was too greedy, or he was lazy. Either way, on with the reasons . . .
1. S.F has funner art shows than any city, I don't know what it is but people in other cities want to be mellow around art, and people in SF get loose.2. I'll be in town for 5 days and Saturday, November 13th, I'm DJing Smiths Night at the KnockOut. That's 2 nights of party fun!
3. I'm bringing hella beer and probably cookies from Anthony's on 25th and Valencia. Have you had those cookies??? They are incredible!4. I promise to show some new stuff? 5. It's fun to live in Los Angles now, but I still feel like SF is home. I plan on coming back every month if possible. Come out and have a beer with me, lets get weird well into the night.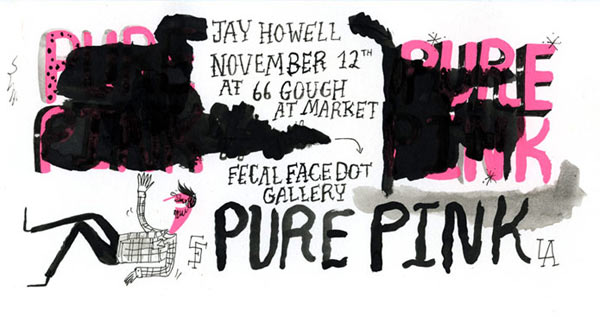 Jay Howell
Pure Pink
Opening reception: Friday, November 12, 2010, 6-9PM
Fecal Face Dot Gallery
San Francisco, California