Jason Jagel for MF Doom's OPERATION: DOOMSDAY Deluxe Reissue
Juxtapoz // Wednesday, 27 Apr 2011
1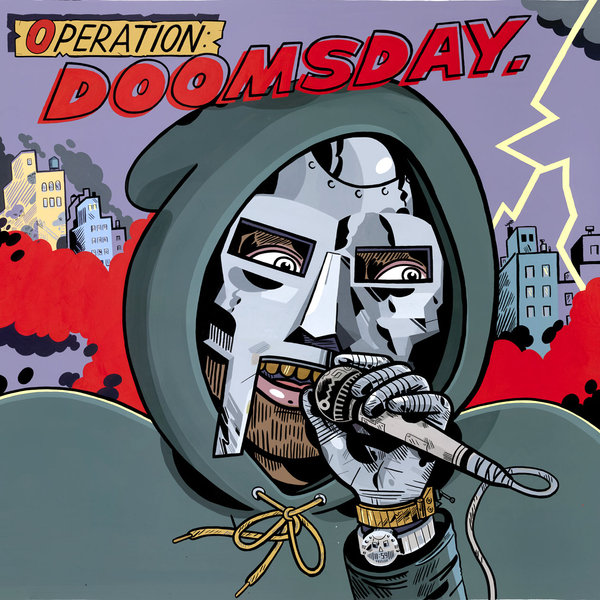 Besides being a talented fine artist based in San Francisco,
Jason Jagel has built a dedicated body of work
creating imagery surrounding underground hip-hop icons, Madlib and MF Doom. The latter work has found its way in a deluxe reissue of the classic MF Doom album
Operation Doomsday
. . .
For the occasion,
Jason Jagel's work of Doom
, which we saw on exhibit at
FIFTY24SF Gallery last year,
which included a standout piece seen above and below, will now featured in the deluxe reissue of the 1999 album,
Operation Doomsday
. The deluxe edition will be released on June 21, 2011, and according to
Stones Throw
, will feature 42 tracks, lyric book, tin box, new artwork, and weigh 3.5 pounds.
The full press release:
MF DOOM's debut album OPERATION: DOOMSDAY was originally released in 1999. It has seen at least two different versions on different labels, gone in and out of print, bootlegged, and even released once with a cheap scan of the original cover.  This is the first complete & remastered version of OPERATION: DOOMSDAY, containing the original album, alternate versions, b-sides and instrumentals - 42 tracks total - with all new artwork.

Following the
CD/Lunchbox release and digital release, we held off announcing the vinyl until we were able to absolutely confirm a release date: June 21, 2011.  This is a release of Metalface Records.  Artwork by Jason Jagel, art direction by Jeff Jank.

Vinyl Box Set Contains:
4 RECORDS
: The album, the instrumentals, b-sides, alternate versions.  Tin box with four records protected by paper dividers and cushioned inner box, as seen in the photos below.  
LYRIC BOOK
: In large 7x7-inch format, 32 pages.
CARDS
: The 10 Doomsday MC card set.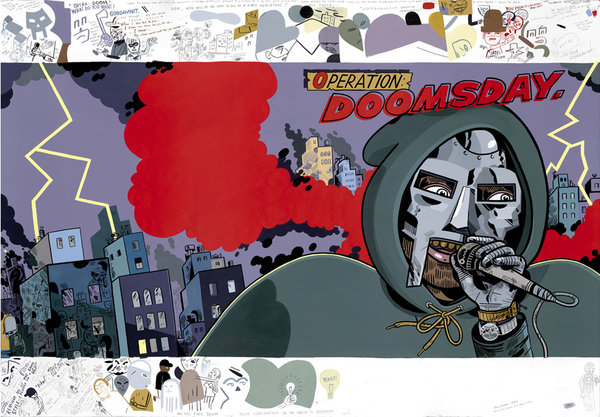 The lunchbox release was quite attractive: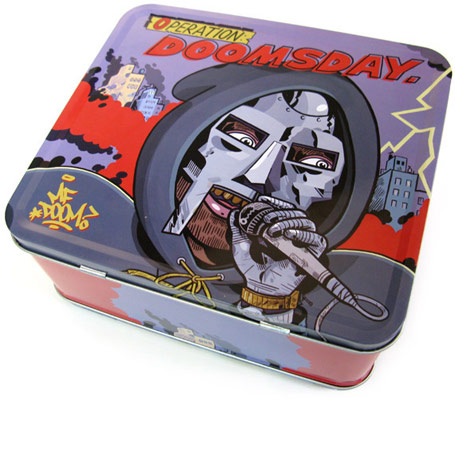 The deluxe reissue: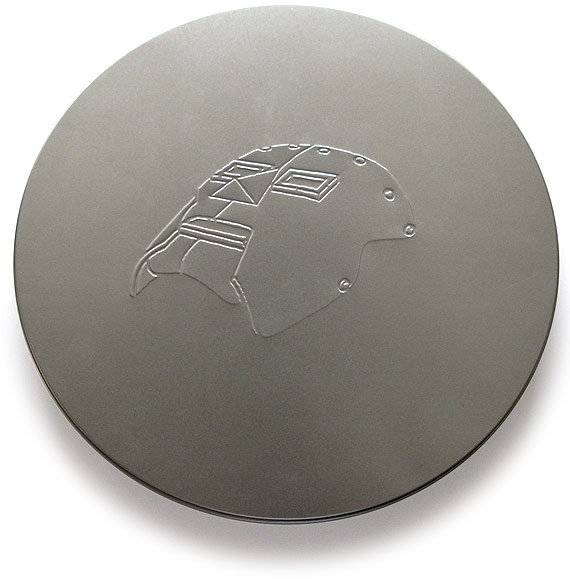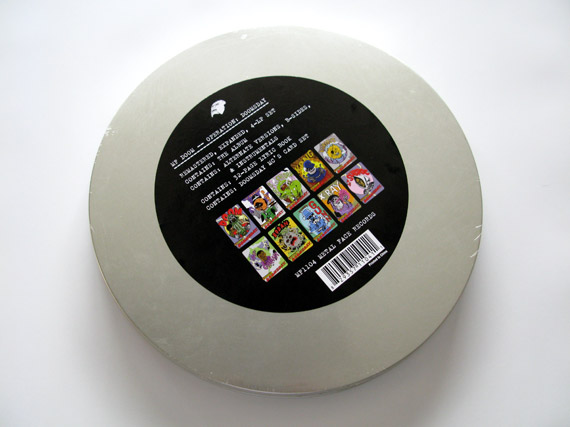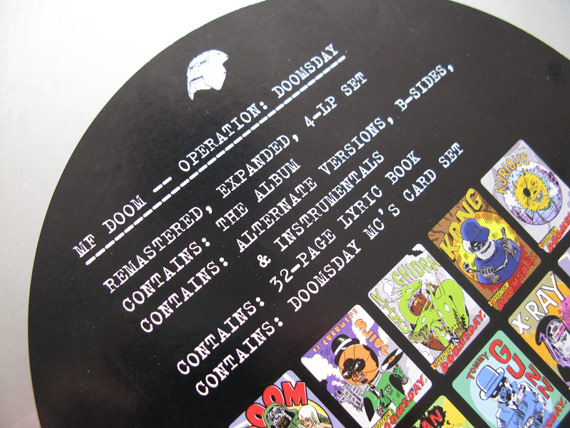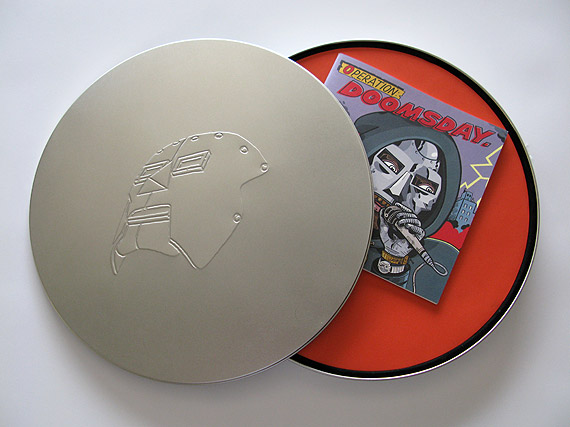 Tune into Stones Throw for more information.