Jason Jägel's MF DOOM print and poster double release
Juxtapoz // Wednesday, 01 Dec 2010
1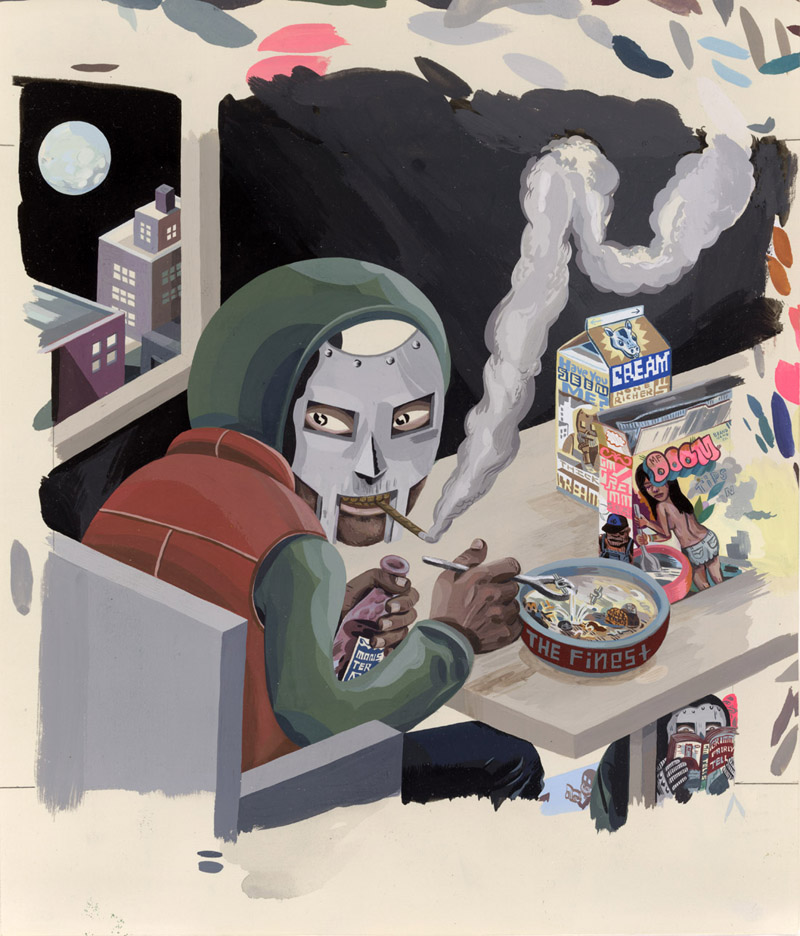 Jason Jägel,
one of our favorite features of 2010, is famous for some of his work involving hip-hop luminaries MF DOOM and Madlib. Just in time for Jägel's participation in a group show at
Electric Works this weekend,
his cover art  created for MF DOOM's "Mm.. Food" album back in 2004 is now availalbe as a print.
When we spent time with Jason this past year, we knew he held his DOOM pieces close to the heart, and he will not part with the original piece above, "Part of a Complete Breakfast." But
through Electric Works
, you can get this piece as a print.
Here are the details of the limited print: Printed in an edition of 100, this print measures a generous 14.75" x 12.75" and is printed on luxurious 100% cotton rag with the brightest colors possible. The print is also signed and numbered, featuring the "missing blunt" that DOOM requested be removed to fit his status as a "family man."
BUY IT HERE.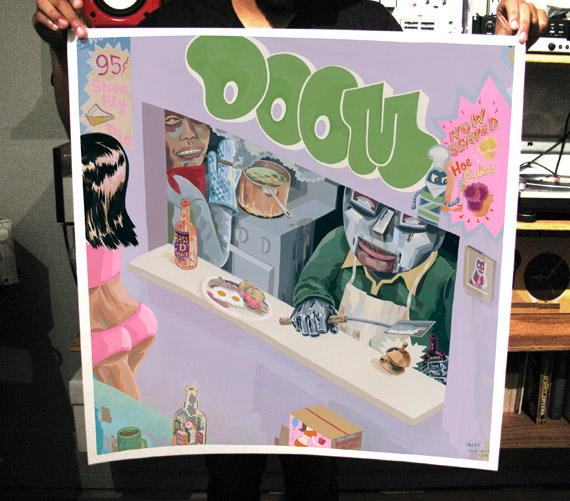 We're not done yet. Jason has this "MF DOOM-HOE CAKES" poster being released
through Stones Throw Records
. Tne big poster was made in an edition of 1000, is $12, and published by Stones Throw & available exclusively through their webstore.
BUY IT HERE.