January 2010 Featured Artist Joshua Davis Created the Face of IBM Watson for Jeopardy
Juxtapoz // Wednesday, 23 Feb 2011
1
IBM hired digital artist Joshua Davis, whom we featured in the
January 2010 issue of Juxtapoz
, to
create the face of Watson
, the supercomputer that was just on Jeopardy! and whooped his human competitors. And Mr. Davis created Watson's avatar.
From the
Fastcodesign
web article on this face-making:
In true corporate form, IBM decided that Watson's face should look like its own Smarter Planet logo. Davis took the globe motif and added a swarm of particles -- a single "leader" chased by the others -- to spin around on the globe's surface, indicating that Watson is "thinking."
Watch the video below...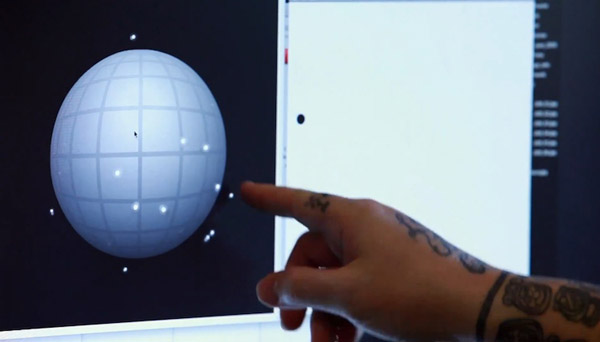 http://www.joshuadavis.com/