Image Gallery
James Jarvis "Objects in Space" @ Beach London Gallery, London
Juxtapoz // Tuesday, 25 Jun 2013
1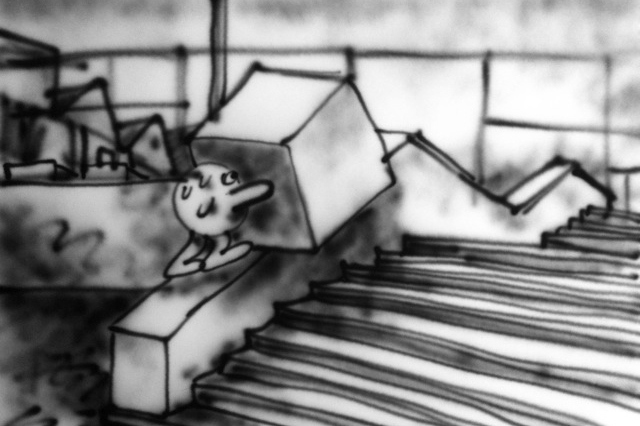 Wish we could be in London to see former Juxtapoz cover artist, James Jarvis, and his new exhibition, Objects in Space at Beach London Gallery. The show will see a new body of original artworks by the London-based illustrator that feature his Sphere character at a number of iconic international skatespots.
The Sphere character, a loose and playful simplification of the vector-based characters for which Jarvis is known, features in the ongoing body of work 'Spheric Dialogues' - a daily comic strip in which the Sphere responds to a series of architectural, cultural and philosophical conundrums - 'Objects in Space' is a progression of this. Sphere finds himself within real-life locations - an international selection of famous skateboard 'spots'; perhaps unaware of the perversion of architecture that normally takes place in these locations, Sphere, accompanied by other, rudimentary geometric shapes, perhaps uses his knowledge of architecture garnered during 'Spheric Dialogues' to create dynamic and unique uses of these iconic spaces of his own.

The show is open through June 30, 2013.