It's a start. But all Palestinians at home and abroad are still prisoners of Occupation. Free them all. Free all Israeli soldiers and their families from the burden of enforcing an illegal and immoral Occupation.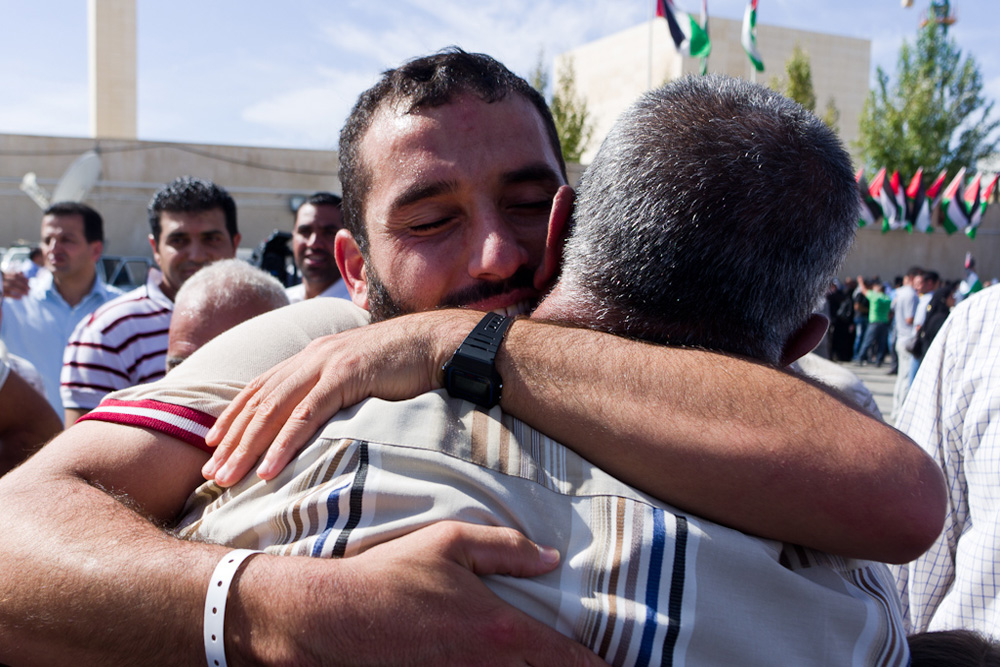 Al Jazeera Reports on the swap, brokered by Egypt, which sees Israel, Hamas & the Palestinian Authority cooperating to exchange Israeli Soldier Gilad Shalit for over 1000 Palestinian prisoners.
This swap, though touted as a great step toward "peace," is but another in a series of small concessions by Israel to the overwhelming reality of the situation: the politics of belligerence have failed. Mubarak is gone. The region is rejecting the status quo, the brutality of business as usual. 5,000 Palestinians remain in Israeli jails and the 1.5 million people of Gaza remain under brutal Israeli occupation. The world is watching.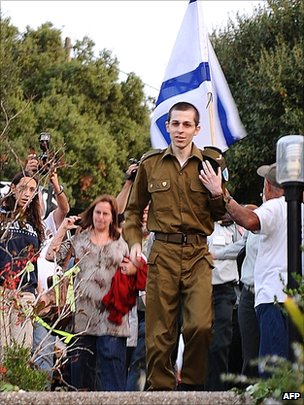 The time has come for full enfranchisement of the Palestinian people and an inclusive homeland which recognizes the shared histories of its inhabitants and honors the dignity of all humans regardless of creed or culture. The days of the hawks and hard-liners are done. The time has come for a true reconciliation, so the young people of Israel and Palestine can build a future together, eschewing the blood-spattered legacy of their forebears. Until that day, we are all prisoners.