It's A "Dark Forest" in David Simon
Juxtapoz // Thursday, 02 Apr 2009
1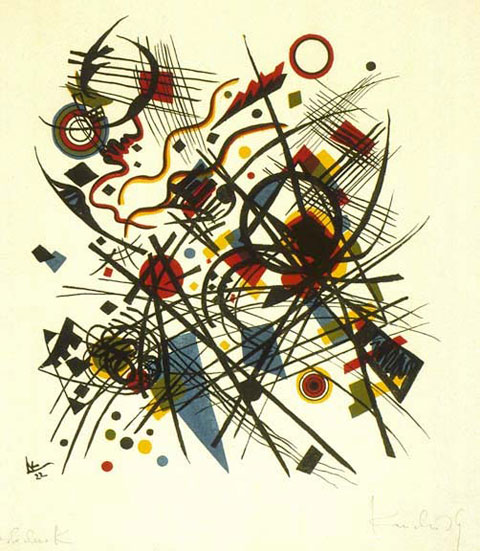 DAVID SIMON: Dark Forest
Current: Long Beach, CA
Greg Escalante and Nathan Spoor take us on a mini-tour of the exhibition currently on display at the Long Beach Museum of Art, David Simon: Dark Forest. This exhibition features the latest of Simon's impressive sculptures, centered around the theme of a particular avant-garde theatrical production. Also included is a rundown of the Museum's history and relevance to Southern California culture, including choice pieces from the permanent collection.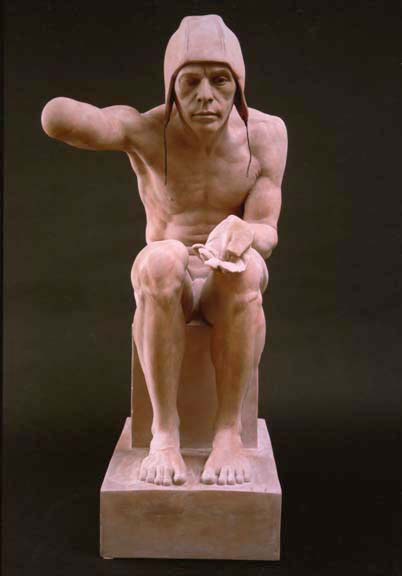 This last weekend marked the opening of a very interesting set of exhibition doors in Southern California. Long Beach Museum of Art, once a craft museum and now reborn again as a showcase for contemporary fine art, is possibly the best kept secret of the museum community.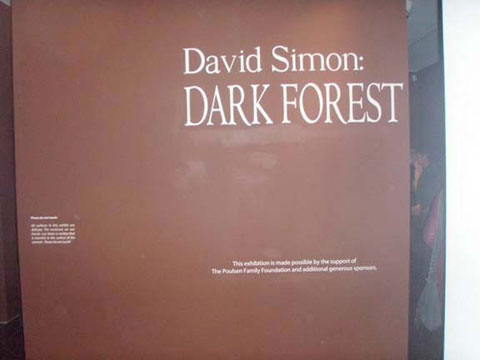 As we hinted at just above, the David Simon exhibit is based on a theatrical fable, a stage musical if you will. Originally written by William H. Burroughs, with music by Tom Waits and design and direction by Robert Wilson (collaborator of Philip Glass, Allen Ginsberg and David Byrne to name a couple). The exhibition features characters that Simon fashioned after his influences from spending time with their musical collaboration.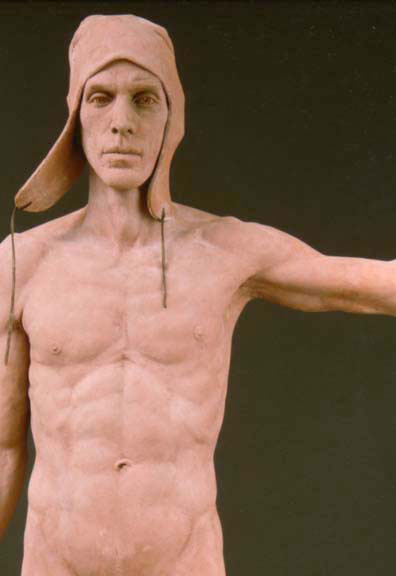 A warning tale of Faustian lore, the story goes that Wilhelm must prove himself to marry the daughter of a local hunter. He makes a deal with the devil, which gives him magical bullets that will always strike their mark. But, one of the bullets is cursed, and will only do the devil's bidding.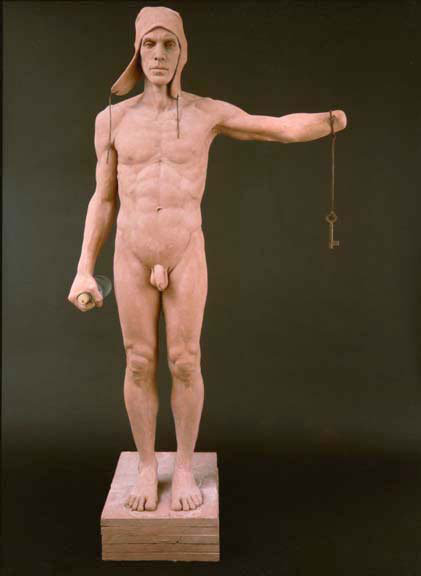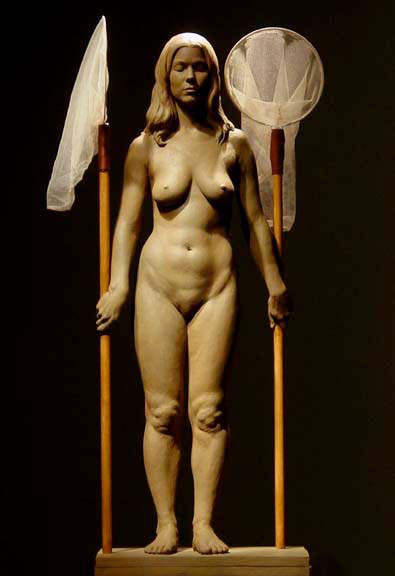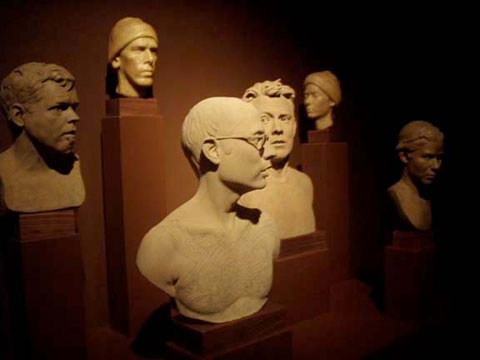 Of course the last bullet finds its way to the heart of his love on the day of their wedding, sending Wilhelm into a mad frenzy. He then joins the devil's carnival, with the rest of the dark one's previous victims.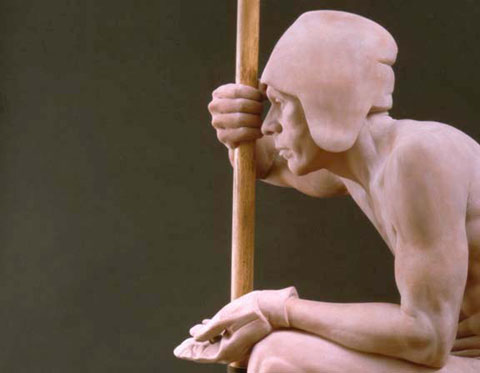 Here's also a great little video piece on Simon: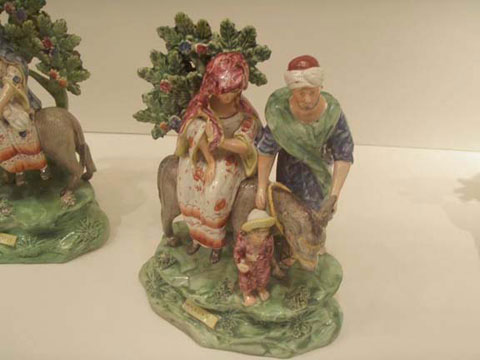 Ah, and here we find something near and dear to the Escalante family heart. These are the very rare "gypsy china" reliquaries. I found out very young that my mother, her mother and her mother's mother, had collected pieces of these for centuries, since the early 1800's. This one is from their collection, and is some sort of fable about a family that the gypsy clan came in contact with. All of the works were based on that sort of theme. And on seeing it here I was transported to the days of my youth when I saw it on display in a giant glass-covered dish cabinet, filled with antique porcelain and china oddities. It's wonderful to see it in context, with the rest of the collection.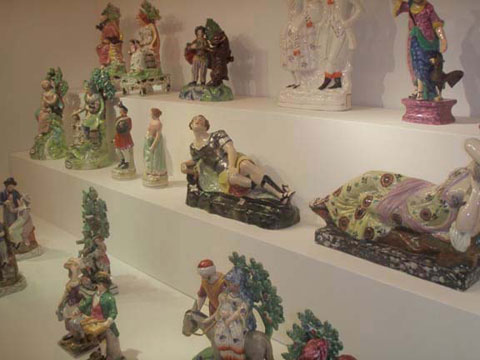 Of course it's something to envy, an entire collection of Gypsy China. It's called that because there is no way of verifying how or when the culture actually found the time and great care it would take to craft such delicate masterpieces. It's somewhat of a mystery, which only adds to the wonder. There are tales, lore actually, that span the depth of many possibilities as to how they could have accomplished this feat.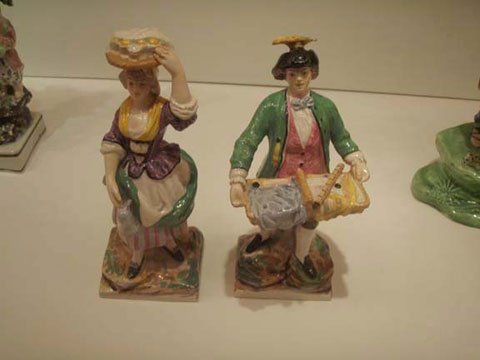 It is thought that the Gypsy China in question was made on trips throughout Russian and into parts of Western Europe, even the UK. This pair of bakers makes me think that the stories must be true.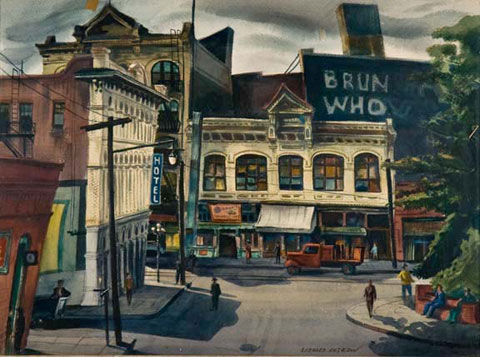 Born in Russia, Leonard Cutrow became a very active artist in the Southern California scene of the 1940's and 50's. This piece in particular, "Transition," 1947, is a fine watercolor on paper representation of his trademark strength in the medium.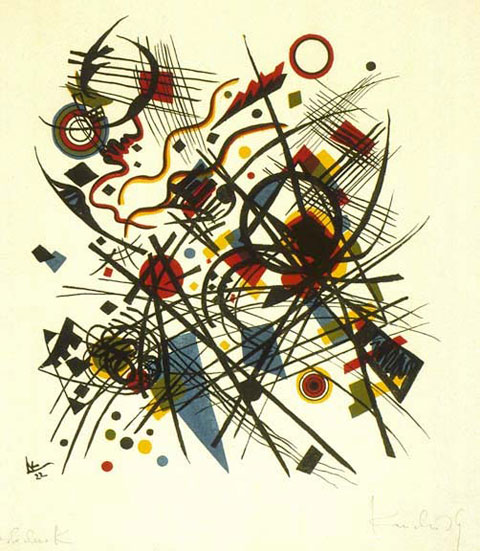 A prized centerpiece for the museum's collection is this amazing and vibrant 1922 lithograph by Vasily Kandinsky "Lithograph for the Fourth Bauhaus Portfolio". Kandinsky, though a highly sought after legal ace (Chair of Roman Law, Univ. Dorpat, Estonia), followed his true artist spirit and began studying painting at age 30. The painting above is from his stint at the Bauhaus school, where he was a professor from 1922 -1933, when the Nazi's activities shut down their amazing think tanks in Germany. These hand pressed litho works are some of the most concise and productive of his middle period.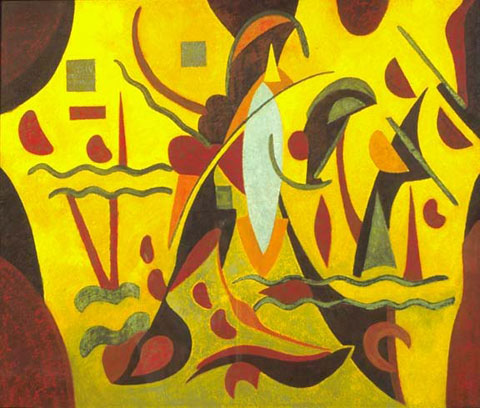 The collection has a prime Oskar Fischinger, entitled "Yellow Brown". This rare 1944 oil on celotex (a lightweight flexible and fireproof building material) painting echoes a sliver of Oskar's inner harmonium. He is best known as the creator of Motion Painting No.1 (1947), an experimental / art film piece in which he shot a single frame for every brush stroke made on the canvas. He won the Grand Prix at the Brussels International Experimental Film Competition in 1949, as the process of his painting was set to Bach's orchestrations, to a surprisingly tight synchronization.
George Gibson "Near Gorman" 1966 oil on canvas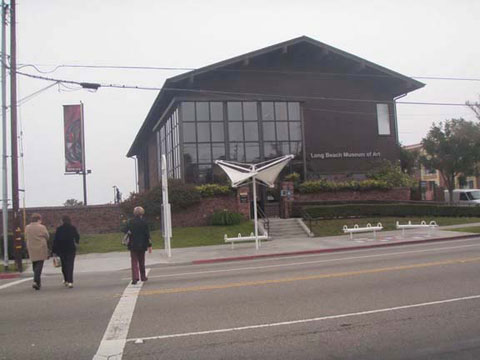 But before one even sets foot inside the Museum, it is interesting to note the historical context of the building itself. Erected in 1912 as what was then known as the Elizabeth Milbank Anderson house, this building has weathered (quite literally) the storms of many generations of weather and history.
For those curious to know, Elizabeth Milbank Anderson was a leading figure in setting out to balance out the equal rights of women in the early 1900's, a real cornerstone of both financial and historical purpose in the community to date. Here is a nice shot of the house-turned-museum, protected by the historical registry and lovingly nurtured by the trustees.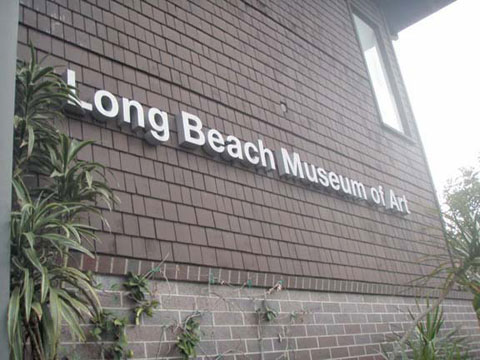 Local lore has it that the Museum is house in the notorious Fatty Arbuckle house. Roscoe Conkling "Fatty" Arbuckle was a pioneer in the silent movie era. It is said that he mentored Charlie Chaplin and discovered Buster Keaton, and Bob Hope even! The controversy ensued when he threw a big party at his house in 1921 over Labor Day weekend. A bit part actress became ill at the party and went home, dying shortly afterward. What happened next was a torrent of drama that would leave Arbuckle ruined Arbuckle was implicated in the girl's death, as a rapist and accidental murderer. After three very highly publicized trials, Fatty was acquitted and received a full apology. But, as mentioned, this was not going to bring him back to prominence. He would struggle through the ban on his films in the 20's until a late-in-life comeback in the 30's just before his death.
But, as fate would have it, the Museum is not in this house. It's a major urban myth in the Long Beach community though, and one that took years to finally get to the bottom of after speaking to a studied and knowledgeable staff member.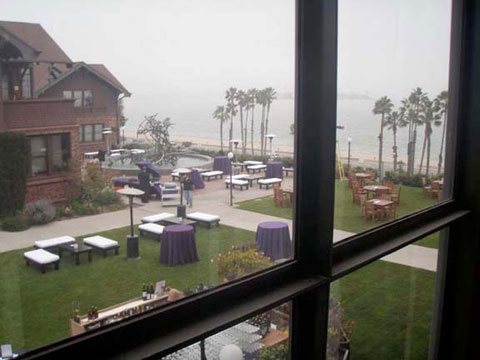 A photo showing just how close the Museum is to the ocean, and a look at the great spread they have for private functions, like the opening, as well as their world-class restaurant on the premises.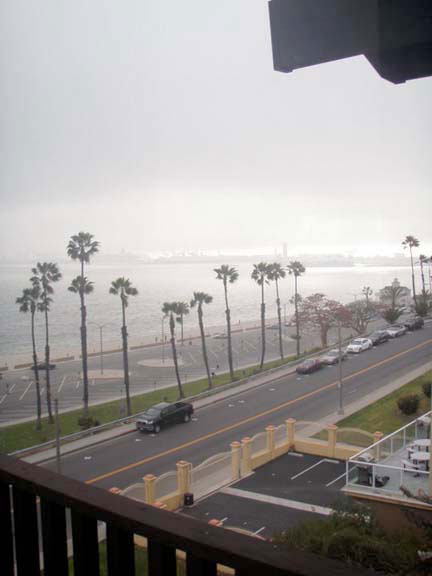 This amazing water sculpture is by Claire Falkenstein, a predominant sculptor in the women's art movement in Southern California and abroad. Claire produced an amazing body of work from 1945 to 1980, including producing the impressive gates for Peggy Guggenheim's Palazzo Venier dei Leoni in Venice, Italy.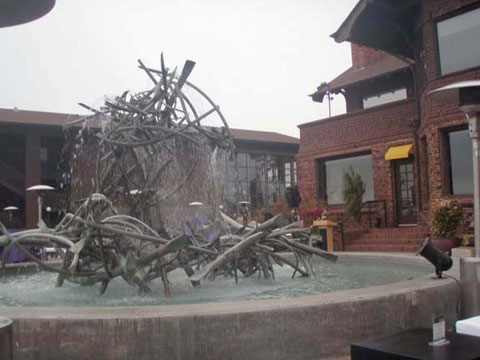 Another view of Falkenstein's Point as a Set #16 in the Museum's garden.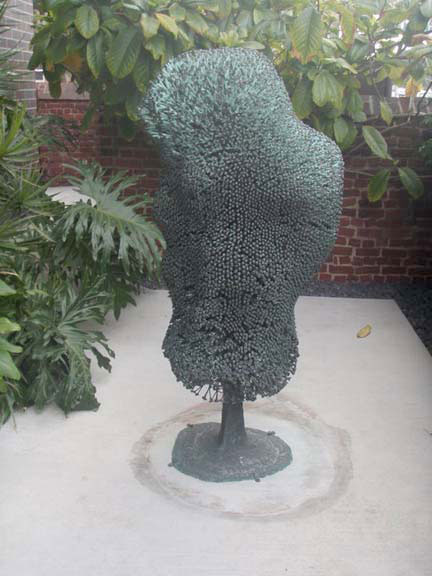 Another gem in the sculpture collection is this fascinating 1964 bronze by Harry Bertoia, called "Flora Fauna." Bertioa was perhaps better known as a modern furniture designer, creating the famous "Diamond Chair" in 1950. He is also credited with having designed the wedding rings for members of the Eames family. Due to the amazing financial success of his chair design, Bertioa dedicated himself to sculpture for the rest of his days. But by 1957, he had progressed into creating large sculptures that explored the sonic qualities of metal manipulation. From this, he produced nine albums of music, created solely by his hands and the creations thereof. The albums are coveted by major collections, and Bertoia's sculptures also grace the collections and gardens of the Hirshhorn Museum, Smithsonian Museum and Nasher Sculpture Center collections, to name just a very few.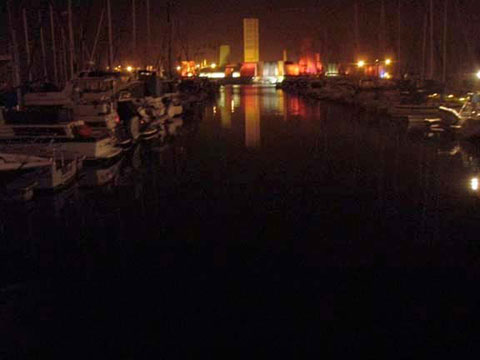 And of course, what would the beach experience be without accepting the tranquil silence of the luxurious boats in their slips? Long Beach lulls itself to sleep once again.