It Chooses You By Miranda July
Juxtapoz // Wednesday, 21 Dec 2011
1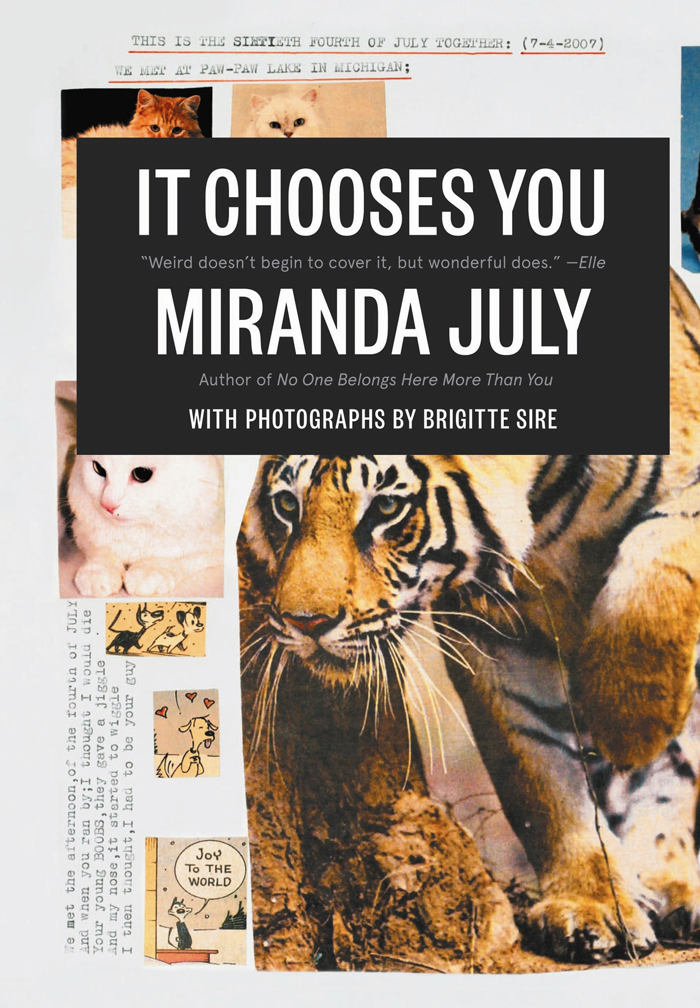 There are two things we like in our Juxtapoz office; Miranda July and McSweeney's. So knowing that filmmaker, artist, author, performance artist Miranda July
just released a new book published by McSweeney's
, we figured this could be your last chance to actually buy something of interest for a loved one this holiday. Maybe you remember that Miranda July released a new film,
The Future
, earlier this year?
It Chooses You
, July's new book, is best described as "In the summer of 2009, Miranda July was struggling to finish writing the screenplay for her much-anticipated second film. During her increasingly long lunch breaks, she began to obsessively read the
PennySaver
, the iconic classifieds booklet that reached everywhere and seemed to come from nowhere. Who was the person selling the "Large leather Jacket, $10"? It seemed important to find out—or at least it was a great distraction from the screenplay. Accompanied by photographer Brigitte Sire, July crisscrossed Los Angeles to meet a random selection of
PennySaver
sellers, glimpsing thirteen surprisingly moving and profoundly specific realities, along the way shaping her film, and herself, in unexpected ways."
As Miranda July says in terms of this video and the book, "From
It Chooses You
, wherein I share with you the part of my life where I was interviewing people selling things through the Pennysaver classifieds as a sort of open-ended visionquest that I secretly hoped would help me finish my screenplay (The Future) and teach me how to be a better liver of a finite life."
Buy the book here.