Image Gallery
Issue Preview: June 2013 "Beastie Boys: Visual History + Tribute to MCA" Issue
Juxtapoz // Tuesday, 07 May 2013
1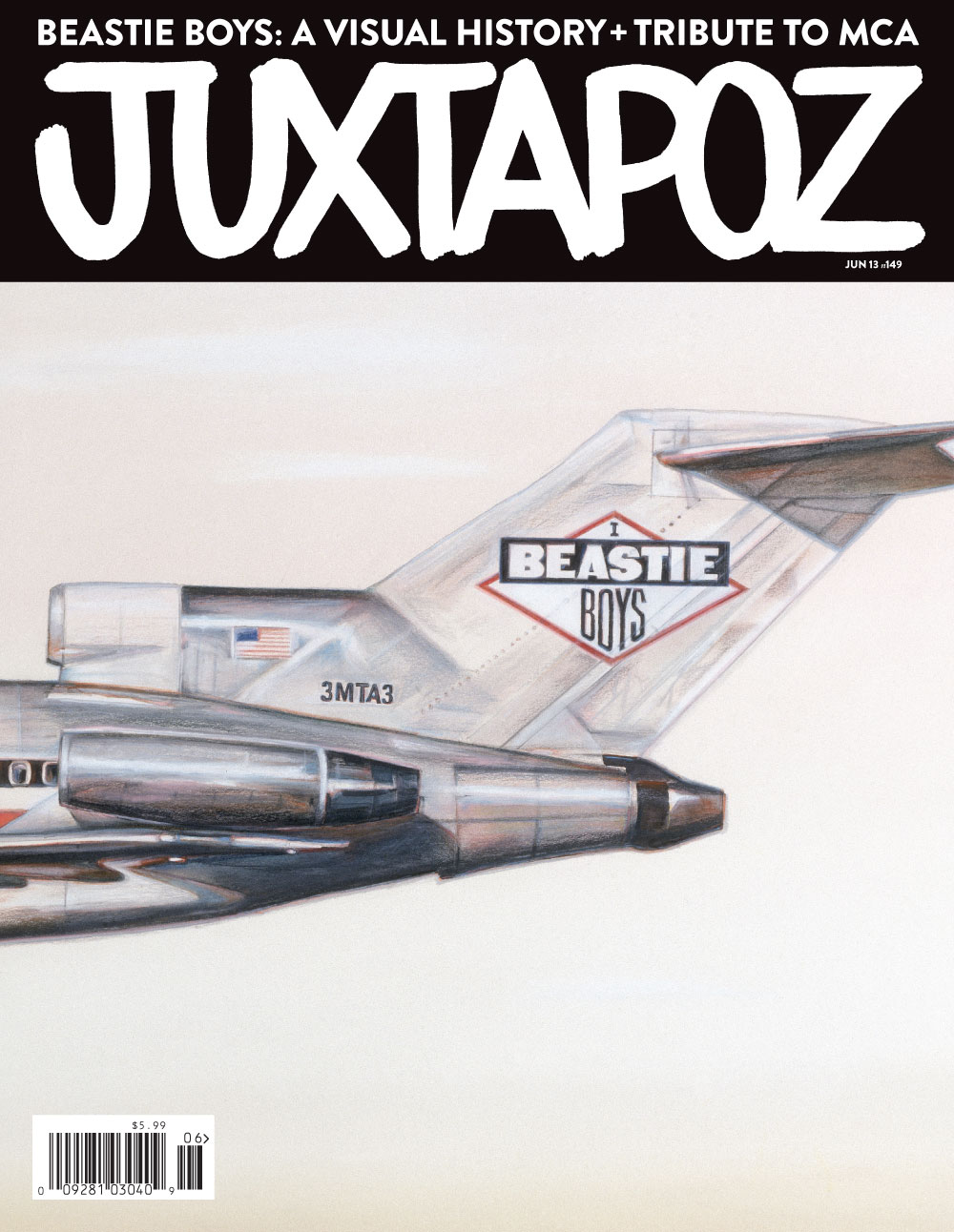 Today we are very pleased to show an inside look at our very special June 2013 issue, Beastie Boys: A Visual History + Tribute to MCA. For the special issue, we have interviewed every album cover artist, from Polly Wog Stewto Hot Sauce Committee Part Two, inner-sleeve artists, photographers, and even feature some of the outtakes that went into every album cover. We find the inside stories of how each album came to fruition through the experiences and artwork of each artist that is now part of the Beastie Boys canon. The issue was curated and compiled by our contributing editor-at-large, Joey Garfield.

Buy the issue now in our webstore.

Better yet, subscribe now to Juxtapoz and get this issue right now, for free.
We speak to Cey Adams, Haze, Arabella Field, World B Omes, Glen E Friedman, Ricky Powell, Todd James, Mike Mills, Matteo Pericoli, Bill McMullen, Bruce Davidson, Alex Grey, Kiino Villand, Sunny Bak... and, we interview Adrock of the Beastie Boys as he gave us the inside story and behind-the-scenes look at how each album cover was selected, from inside the band.
The issue hits newsstands on May 14, 2013, and in our webstore this week. Stay tuned for exclusive Beastie Boys content on the Juxtapoz site all month.