Image Gallery
Islands by the Rainbowmonkey
Juxtapoz // Monday, 11 Jul 2011
1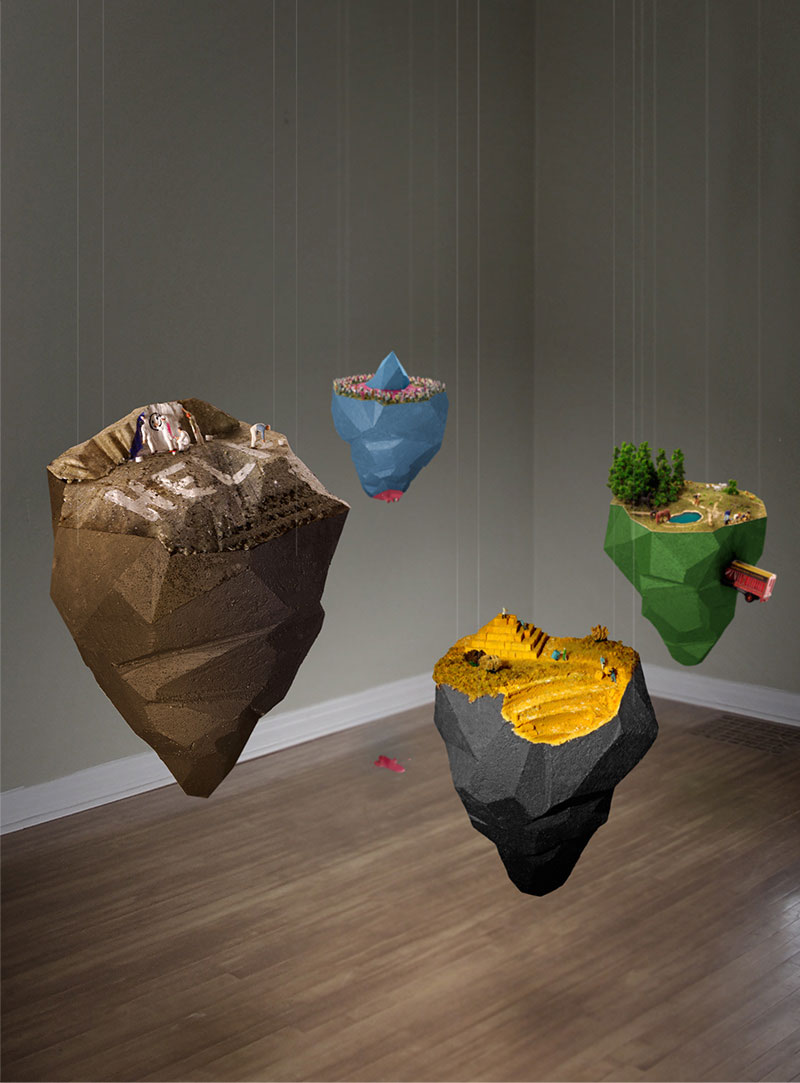 Not sure about the name Rainbowmonkey, but the German artist created this series of "
Islands
," floating installation pieces that have tiny, intricate details that make each surface a time-consuming observing experience.
We were trying to figure out what the stories were behind each Islands, but the only sort of text that describes the pieecs are these random dialogues.
For example:
"From the last tree I ground the leaves, from the last branch I made the pole, with the husks of dead beetles and my own spit I spelt out these letters. There were simply not enough beetles, trees and leaves to explain the course and direction of my apology, sorry."

Via
Socks
.