Invisible Man: Liu Bolin's Camouflage Art
Juxtapoz // Wednesday, 22 Jul 2009
1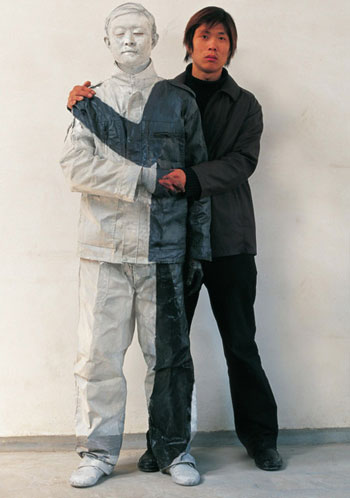 Meet the real-life Invisible Man, an artist with the ability to disappear? We're talking about the artwork of young Beijing-based artist Liu Bolin.
Bolin has exhibited primarily in China until last year when he had a solo show at Paris' Galerie Bertin Toublanc and a group show with the gallery in Miami.

Both showcased a variety of his pieces, including some from the series Camouflage. The series is an exploration of human nature and animal instincts, which features Chinese citizens painted to blend into their surroundings. The subjects are covered head to toe in paint, camouflaging themselves in front of the Chinese flag, a billboard, or downtown Beijing.
If only Bolin could really make us invisible . . . imagine the possibilities.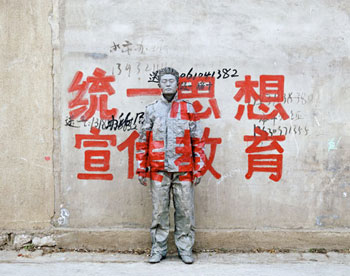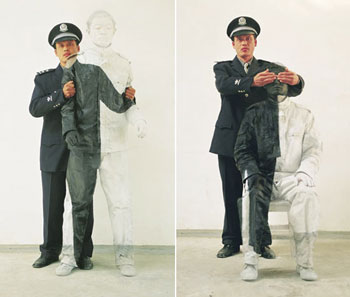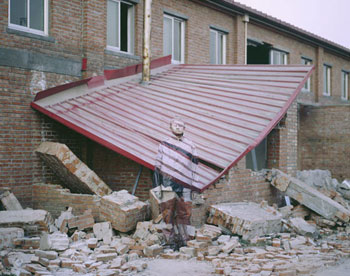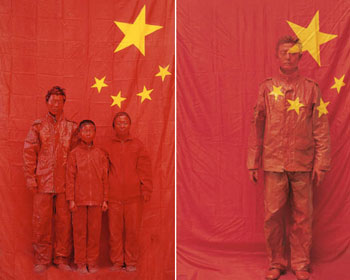 Photos via www.designboom.com