Interview—Cityzen Kane
Juxtapoz // Sunday, 20 Feb 2011
1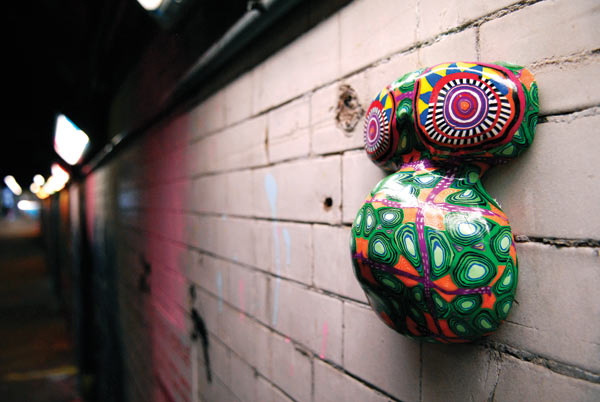 Our Helen Soteriou caught with Cityzen Kane recently, speaking with the artist about his unique polymer sculptures that he is placing around London.  As we were mentioning yesterday about new street energies, well, here you go.

How and when did you come-up with your moniker 'Cityzen Kane'?
I live in the City of London and I thought it was an interesting twist on the film.


Where did your inspiration for your first piece come from, and how many pieces have you created to date?
The house music revolution in the late 80s had a profound and spiritual effect on me. In late night hours of clubs, I would have visions of organic alien like forms, so I decided to try and replicate them in the physical form. I've lost count of the number of pieces I made over the years. Hundreds.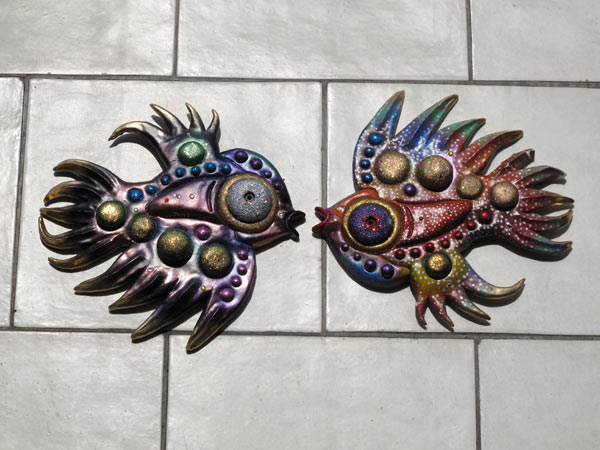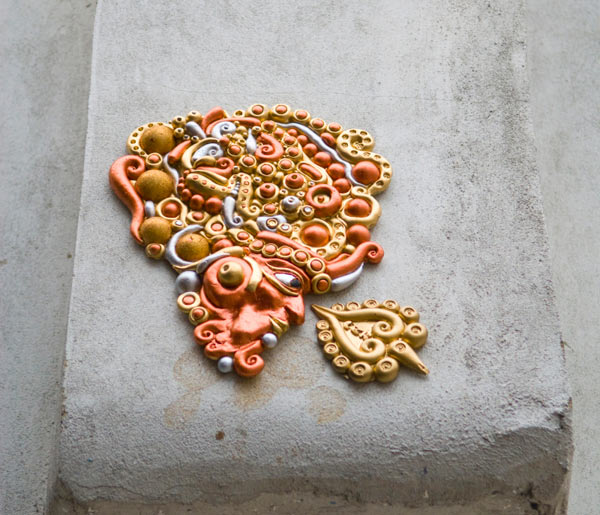 Have you just put them up around London or has Cityzen Kane gone global?
I've just been focused on the streets of London so far. My work is heavy and bulky and not easy to transport which makes it difficult to travel with them. Each piece is very time consuming and expensive to make. The cost factors are high in taking them abroad. My hope is to hire a van, load it up and hit Europe. Ultimately, if I make a name for myself, I would like to venture to America. 


Can you take us through the process of how these pieces are created?
First I make a master, usually out of polymer clay. It is a soft plastic clay that sets hard when baked. Then I make a mould out of silicon rubber which allows me to make replicas of the original. Then I pour Crystal Plaster of Paris into the mould. Once it has set and dried, I paint it, usually with metallic paint. They are finished off by adding glitter and Swarovski Crystals. I also make one off sculptures out of another Polymer clay called Fimo. They are hideously expensive to make, so I tend not to put them on the streets. These pieces are best viewed in white light, black light (they fluoresce)  and total darkness (they glow). I also make drawings for potential sculptures.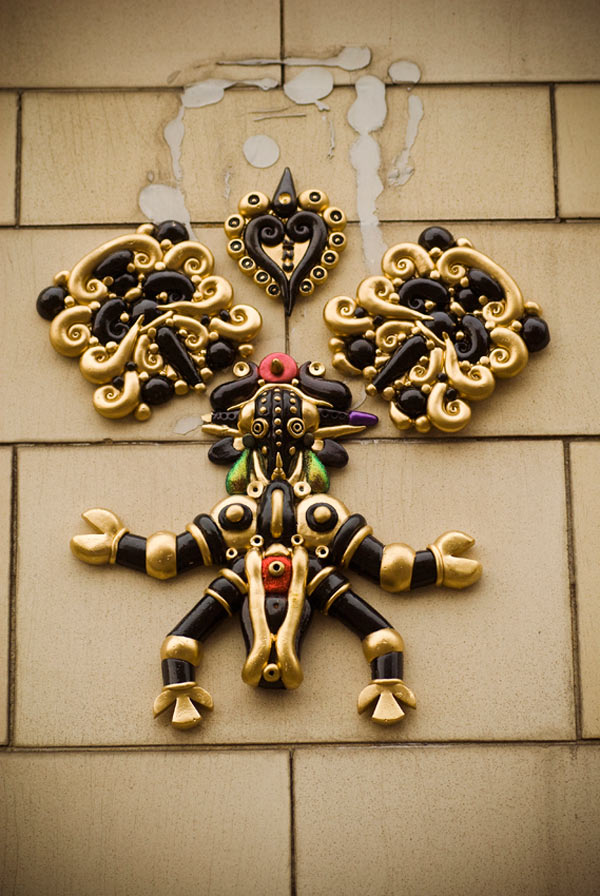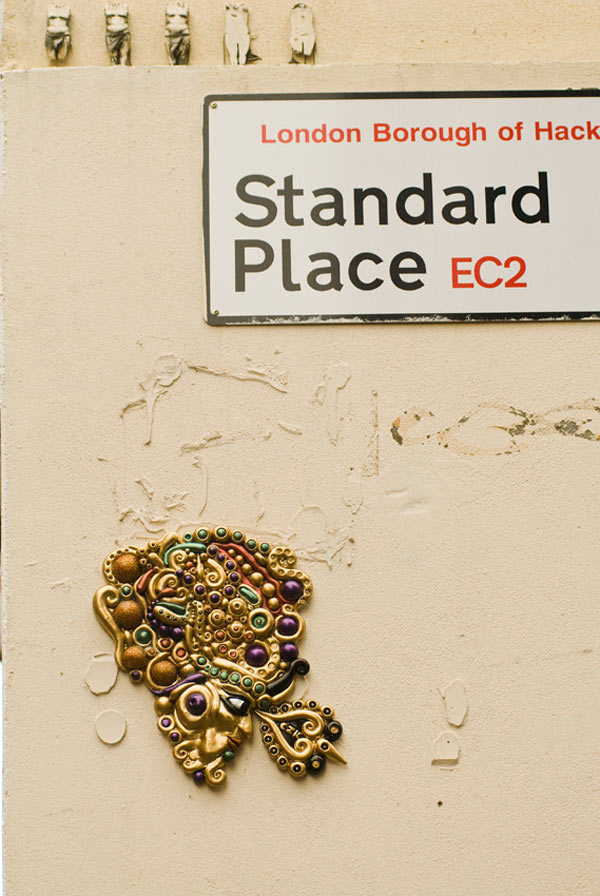 How long does this process take?
It's very labour intensive. Drying the raw plaster pieces can take up to two weeks. Each new piece is more elaborate than the last. I'd say after drying about two or three weeks. Lord Jagannath took me three months to make.


What do you think they add to the streets?
The idea is that they have no specific message. My idea is that people stumble upon them and wonder what on earth they are and what they are doing there.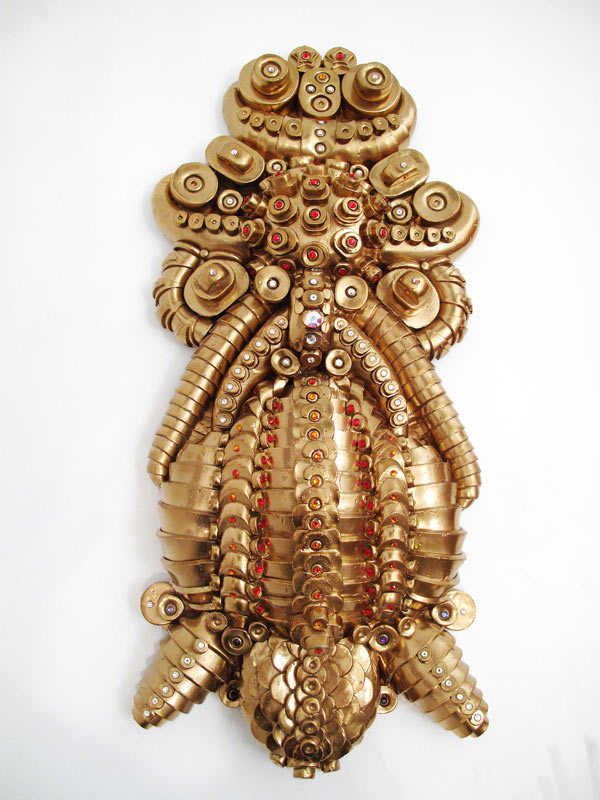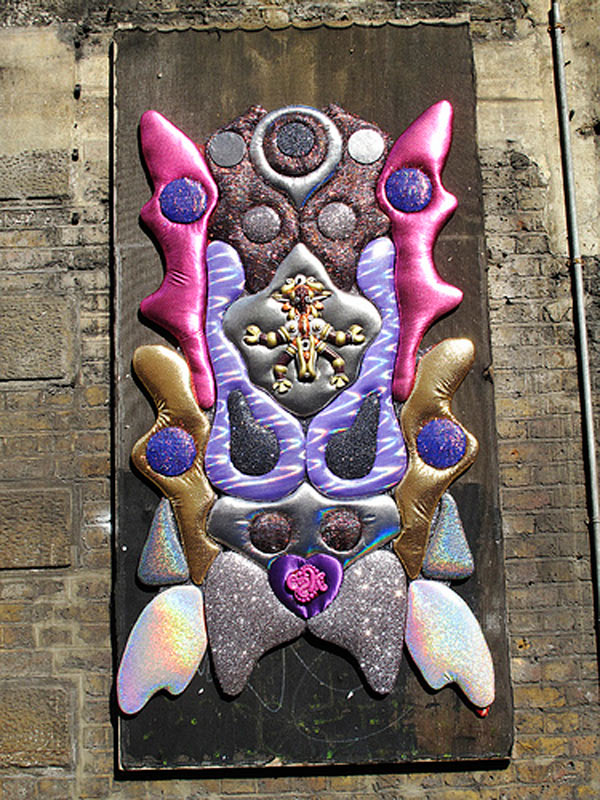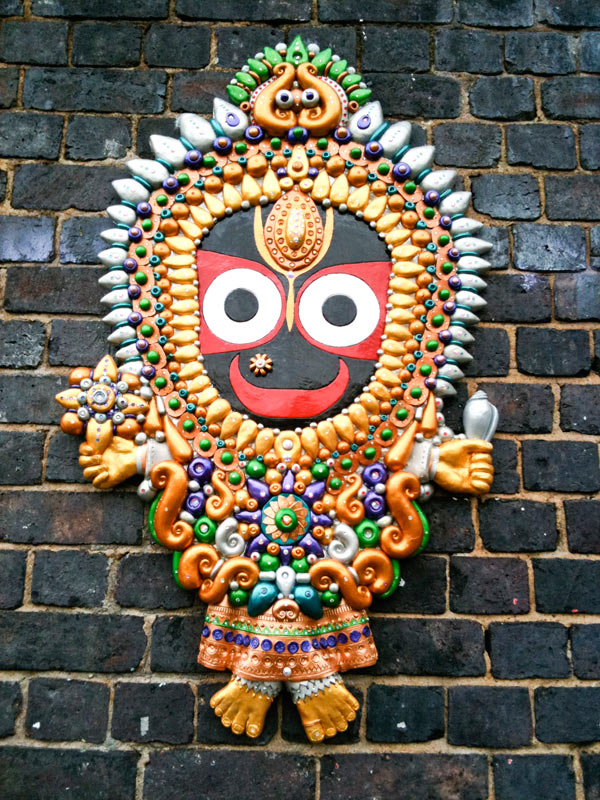 Have people tried to steal your artwork?
All the time. Like Invader, however, I have become an expert in glue technology, which now makes them very difficult to remove.


How do you see your street pieces developing?
I love materials that play with light: reflective, refractive, iridescent, etc. I have also been experimenting with fabric. There are some crazy  psychedelic materials out there. Fabric is also light weight which is handy. I made a fabric piece which has been up two years now, it was nominated for the Street art awards 2009. I would also like to explore ELP: Electro Luminescent Plastic.


What has been the public's reaction to your work?
Being a street artist is a lonely and paranoid world, but as far as I can tell the public love it. The police love too, they have told me personally.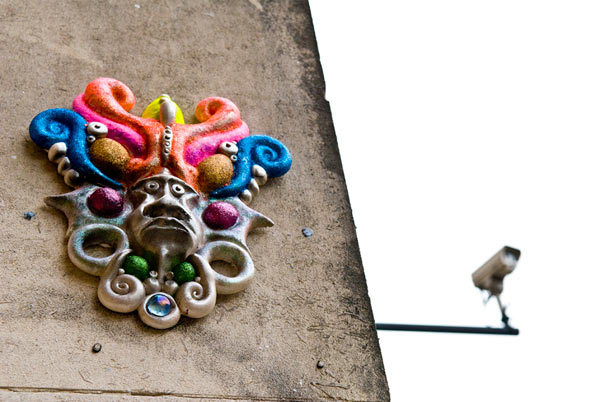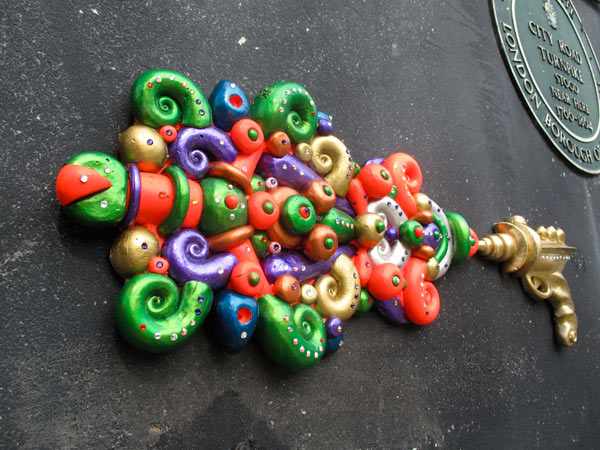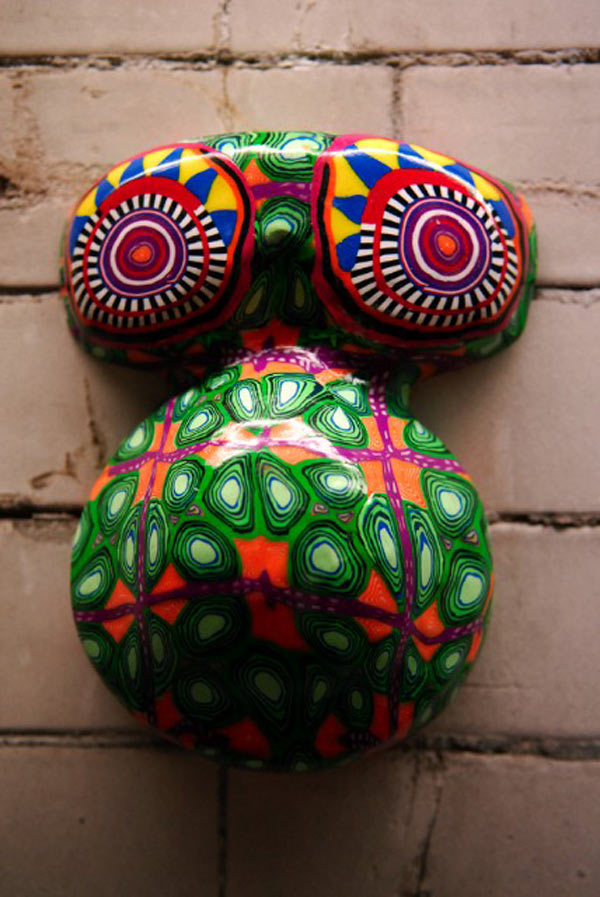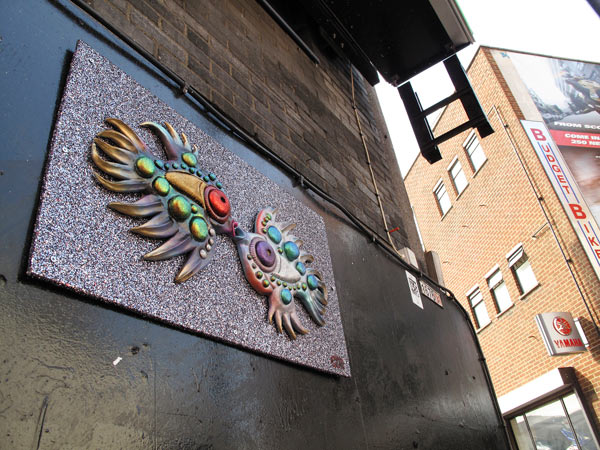 What has been other street artists reaction to your work?
Reaction to my work has been mixed. Some people love it, and some people think its not what street art is supposed to be. Oddly this inspires me to progress and challenge myself in my work.


What does 2011 hold for Cityzen Kane?
I think I have enough of a body of work for an exhibition, something I'd like to pursue. Money and the law are a big constraint for me, so a commission which would allow me to fully express myself would be amazing. Expanding beyond London for 2011 is my ambition.