Interview with Miss Van Part II
Juxtapoz // Tuesday, 29 Sep 2009
1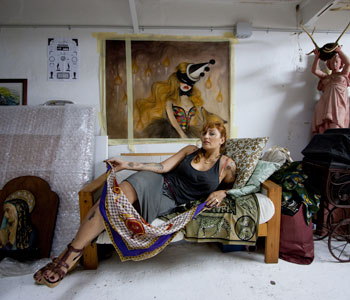 The term "doll collection" takes us back to Grandma's cobweb laced shelves, overflowing with a wide-eyed mass of limp bodies. But this is not the collection Miss Van (Juxtapoz cover #90) keeps. Les poupées de Miss Van are anything but hoarded as this French artist has been giving them to the streets since 1993. The dolls are Miss Van's children, they are the manifestation of her every desire; her pride and joy. But in a Moulin Rouge meets Alice in Wonderland sort of way.

Her seductive girls are pictures of empowerment and deviancy and you better believe they are autobiographical. ??Miss Van's poupées confront the world, from Barcelona's streets to the gallery walls of San Francisco and beyond. Her long due retrospective (including new works) opens this Thursday at London's Stolen Space Gallery. We jumped on the chance to ask Miss Van about the show and her surly poupées spoke up. –Kirsten Incorvaia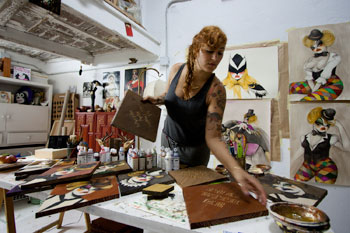 Who is your muse?

There are a lot, none in particular. I'm obsessed with the universal female imagery.


If your poupées had never brought you fame, what would you be doing now?

I've always refused to think about another option. I knew I had to succeed with my art to be happy in life.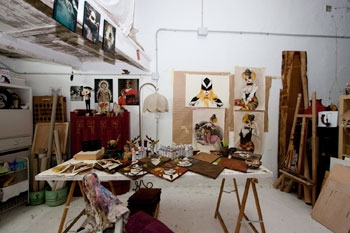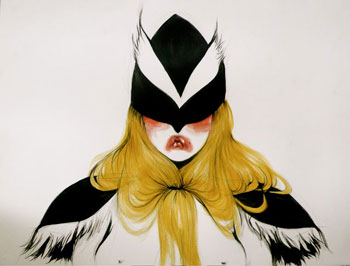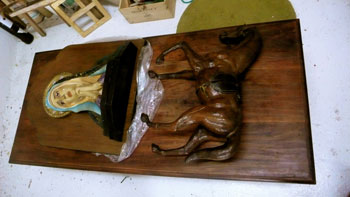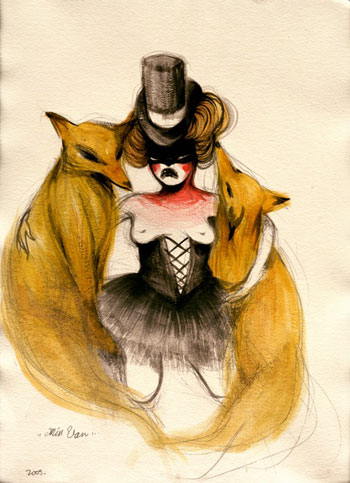 How did you become so fluent in English, and do you prefer it over Spanish???

From writing a lot of emails in English, traveling, and meeting a lot of foreign people in ?Barcelona and everywhere I go. I prefer Spanish for fun and everyday life, English for the style and serious conversations.


What is your favorite word or phrase in English?

Oh my god!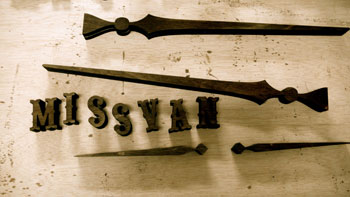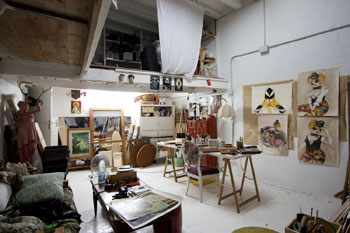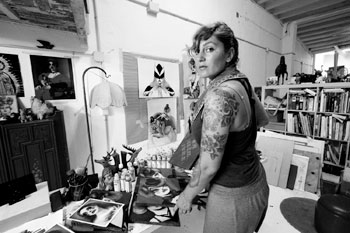 Do you ever feel restriction in painting characters?

Yes, sometimes. But the female character is endless and universal. It has always been the main subject in art and will last forever.


How does Lovestain showcase your growth as an artist?

I had no website for a few years, and I haven't had a book either. I don't really look at my past years' paintings. I just wanted to see some old and new stuff together in the same space. To see slices of my life illustrated by my paintings, to see how I have evolved, struggled and experimented with art in life (or life in art). I need to look at it from a distance.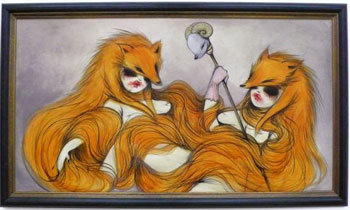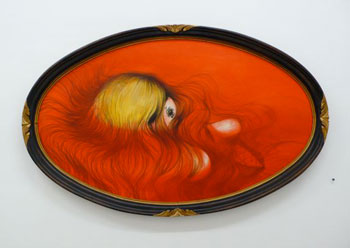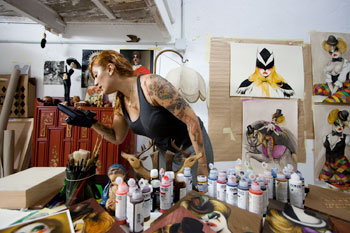 What does the title mean to you?

I know there is a double meaning in English ;) For me it's a word to resume personal lovestories and lovestains left in my heart. Going through feelings. Emotions visible through dramatic clowns' makeup, a way to let it out.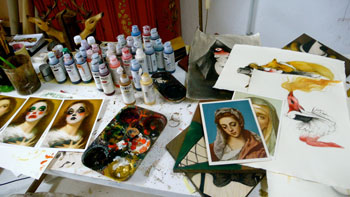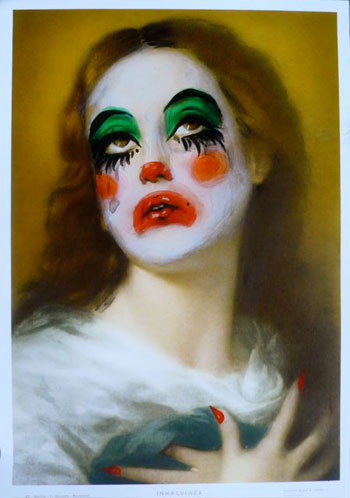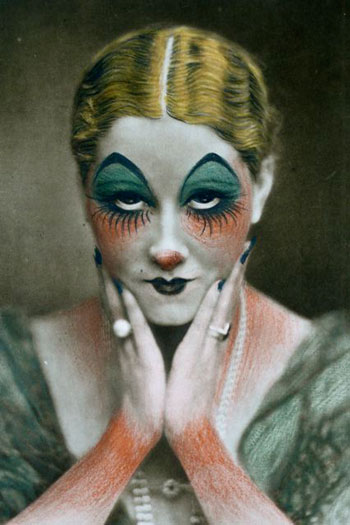 Where would one find you on a day off?

On my bike, at the beach, at flea markets, books stores, or drinking cocktails from noon till late.

What was the happiest part of your day today?

Laughing by myself reading an amazing book. ?Finding a handmade Mexican skeleton sculpture playing guitar for 5 Euros in the street. ?Passing by an old man singing with his radio- some flamenco drama love song on a bench and smiling.


Didn't catch Part I of this interview with Miss Van? It lives online HERE.
Miss Van: Lovestain
StolenSpace Gallery
October 1st – October 18th, 2009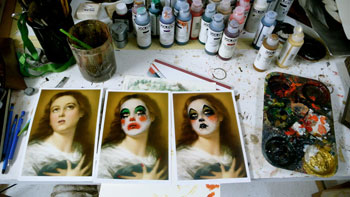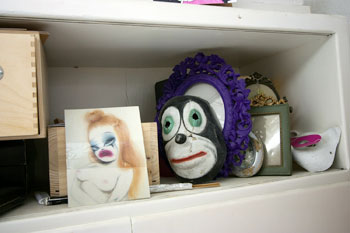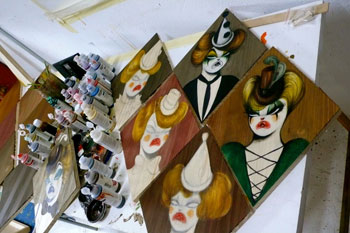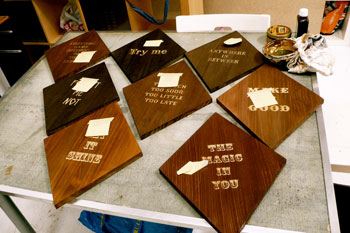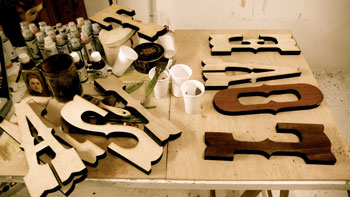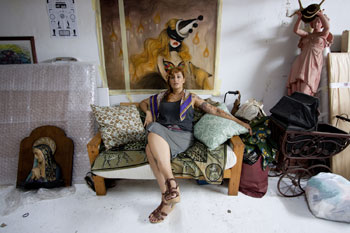 Photos by Landry A: www.mydogispolite.com & www.deambulations.tk