Interview with Miss Van Part I
Juxtapoz // Monday, 28 Sep 2009
1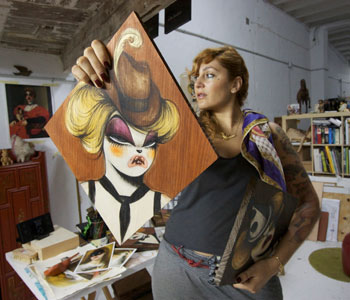 The term "doll collection" takes us back to Grandma's cobweb laced shelves, overflowing with a wide-eyed mass of limp bodies. But this is not the collection Miss Van (Juxtapoz cover #90) keeps. Les poupées de Miss Van are anything but hoarded as this French artist has been giving them to the streets since 1993. The dolls are Miss Van's children, they are the manifestation of her every desire; her pride and joy. But in a Moulin Rouge meets Alice in Wonderland sort of way.

Her seductive girls are pictures of empowerment and deviancy and you better believe they are autobiographical. ??Miss Van's poupées confront the world, from Barcelona's streets to the gallery walls of San Francisco and beyond. Her long due retrospective (including new works) opens this Thursday at London's Stolen Space Gallery. We jumped on the chance to ask Miss Van about the show and her surly poupées spoke up. –Kirsten Incorvaia

Kirsten Incorvaia: When did you last paint in the street, and what did you paint?

Miss Van: Just once this year, in March. I painted a circus trainer girl. What motivated me was the old fashioned wallpaper that was still there as a fancy background.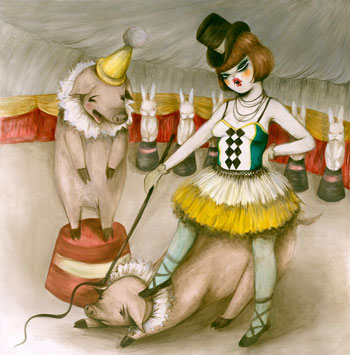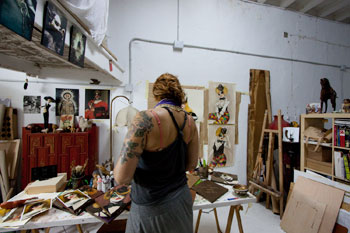 What is so magical about Barcelona?

Barcelona lost some magic. But still the light, the mix of local and foreign people, the street day and nightlife, the way of talking loud and expressing yourself without shame. The natural way of life. The Gaudi masterpieces and the sea in the city.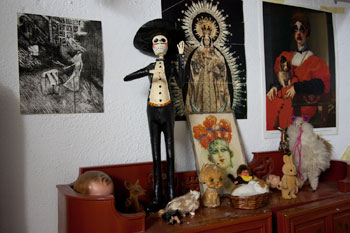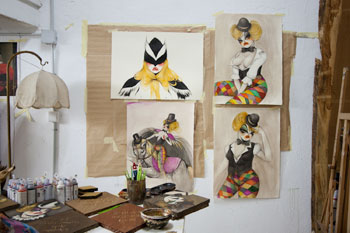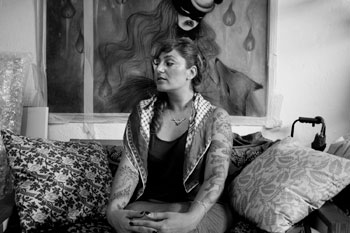 What are your thoughts on America?

Too much of everything.


What do your tattoos mean?

Moments of my life, personal aspirations, some are fetishes, some memories. Animals. I collect them, they surround me.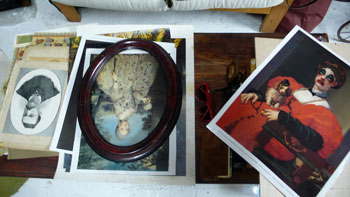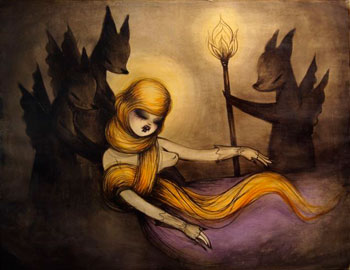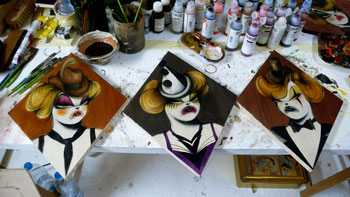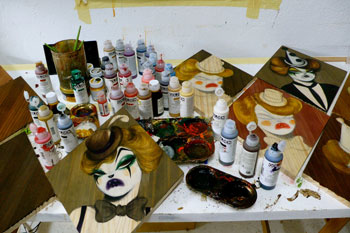 Is it common for French women to have tattoos?

Not so much. I've noticed people looking at me more in France than in Barcelona. France is still too traditional.


How does a woman's hair represent her wild, untamed aspect?

Hair is sensual, feminine and wild. It hides and it shows.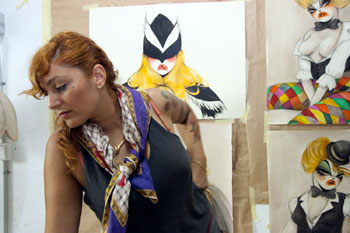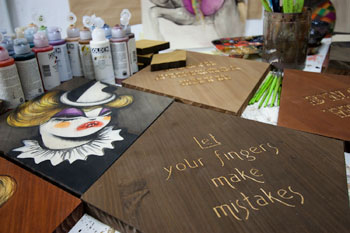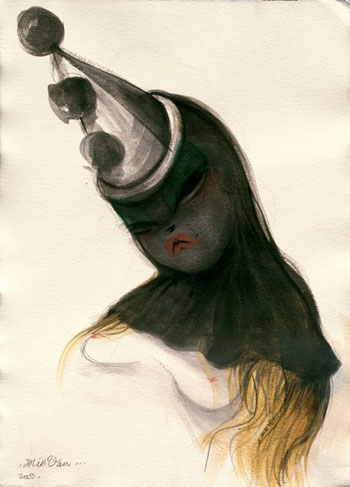 Describe the ideal woman.

No ideal. There is some good in all of us (and some bad).


Where do you want to see women in the world?

Everywhere, obviously.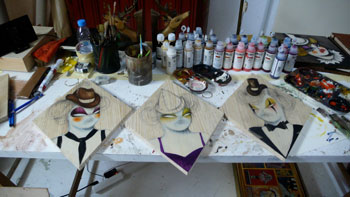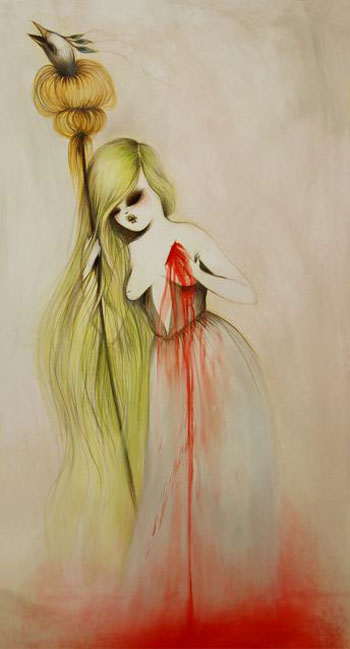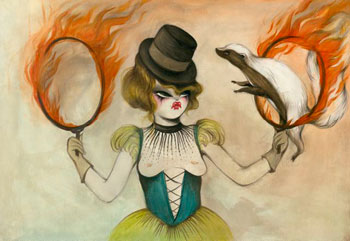 What do your poupées think about men?

Most of the time men are represented by animals. They love them and get mad at them too!


How do men and women react differently to your art?

Men are naturally attracted and women identify themselves.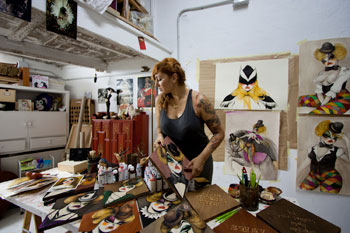 What is the last art exhibition that dropped your jaw?

Mucha in Barcelona and Yochitomo Nara in NYC.


Part II of our interview with Miss Van is online HERE.


Miss Van: Lovestain
StolenSpace Gallery
October 1st – October 18th, 2009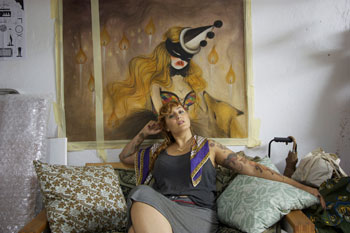 Photos by Landry A: www.mydogispolite.com & www.deambulations.tk