Interview with Ekta
Juxtapoz // Wednesday, 09 Feb 2011
1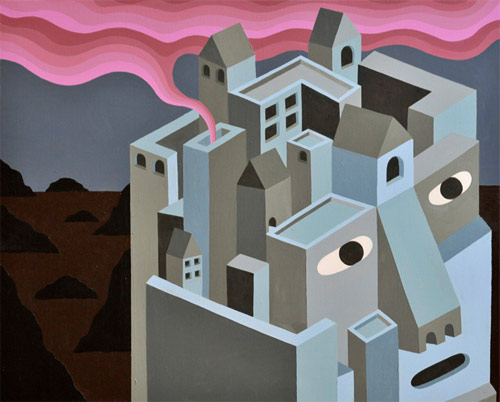 We catch up with one of our favorite artists, Gothenburg, Sweden based fine artist, illustrator, and mural artist, Ekta. To us, a great use of color and simplicity is a key, and Ekta has that command.
Interview by Caitlin Fitting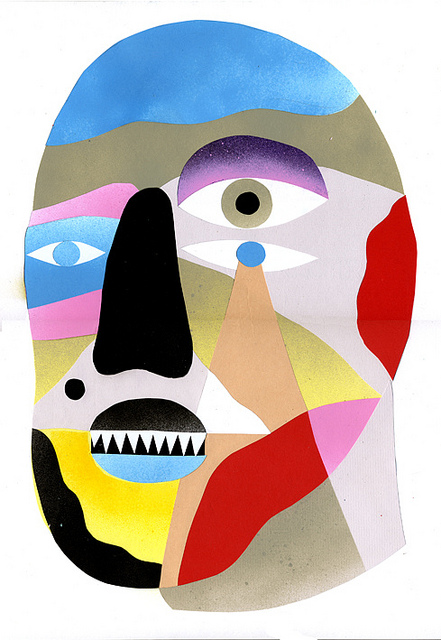 Tell me a little bit about yourself and how you got started?
I was born in 1978 in a small coastal town in the south of Sweden. When I was 18 I moved to London with my best friend to skate and ended up staying there for 9 years. Art came through skateboarding and somewhere around the millennium painting and drawing became more important to me than skating. Some early influences in art were people like Mark Gonzales and Neil Blender. In 2005 my personal life was not so good and not having money to pay the expensive London bills, I decided to try my luck back in Sweden and moved to Gothenburg, where I've been since.
Where did that name EKTA come from?
It's just a name that I chose from my very brief flirt with graffiti in the late 1990s. The downside to using a pseudonym is the constant association with graff, I don't consider myself to be part of that scene but I do have a fairly big interest in tags.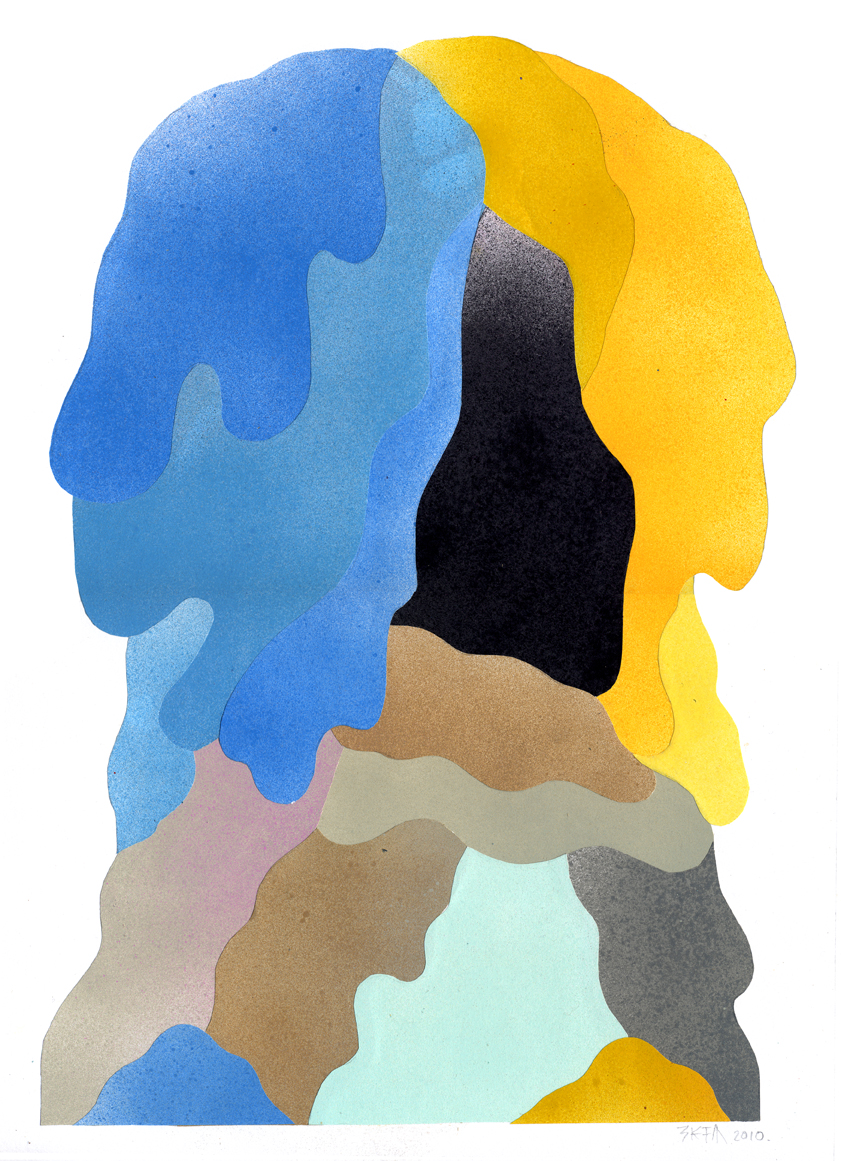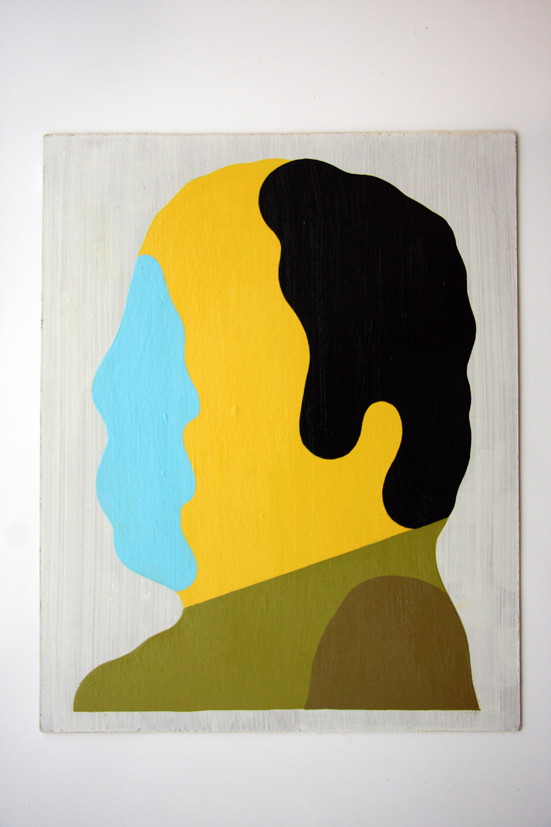 How do you plan a wall or piece, what's your method?
I usually start with a very vague idea or no idea at all as to what I'm painting or drawing, I make stuff up as I go along, it would bore me to death to have a fixed idea that just needs to be realized. I don't like to be obvious with my work and I don't want it to be too vague either, in between is good. There's a lot of lines involved in my drawings but I tend to stay away from lines completely when I paint and just use blocks and shapes of color, it's a good way for me to not get bored the process. I prefer painting but when I've done that for a while it's good to swap to lines and drawing for a bit. For painting I use acrylics and spray paint, I usually don't mix the two (unless sometimes when painting outdoors) as for drawing its just pens. I don't have a standard or some specific brand or size that I always use, I recently started drawing a bit more with a brush and ink which is something I'll continue with for sure, I've been very focused on tidy & clean lines when I'm drawing and using a brush allows me to try and be a bit less "perfect."
Where do you like to see your work?
I haven't done anything outside in a while, as it's too cold for me right now. I don't feel like suffering physically whilst painting, but I do prefer for my work to be on outdoor walls. I think the ephemeral element of painting walls helps me to have a healthy view on my work and not put too much personal value on the finished painting. Painting outdoors is usually more enjoyable, sometimes people stop and talk and I like that interaction but as I mentioned recently I've spent a lot of time in the studio over the last couple of months and I really enjoy that too, it's quiet and I have time to develop. I guess it's like with the drawing and painting, it's good to have an option if you get bored with what you're doing, but I will try and paint more walls this year.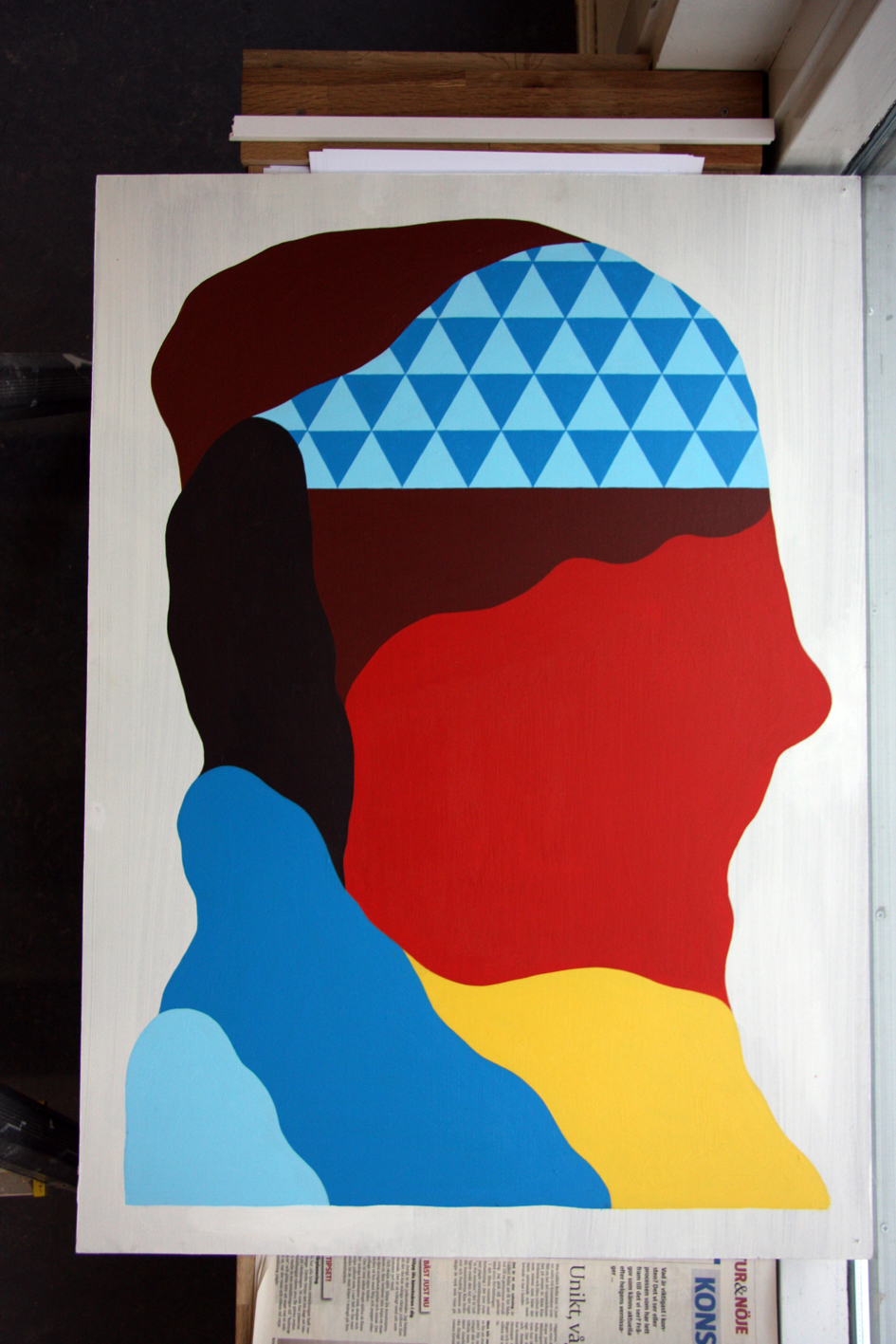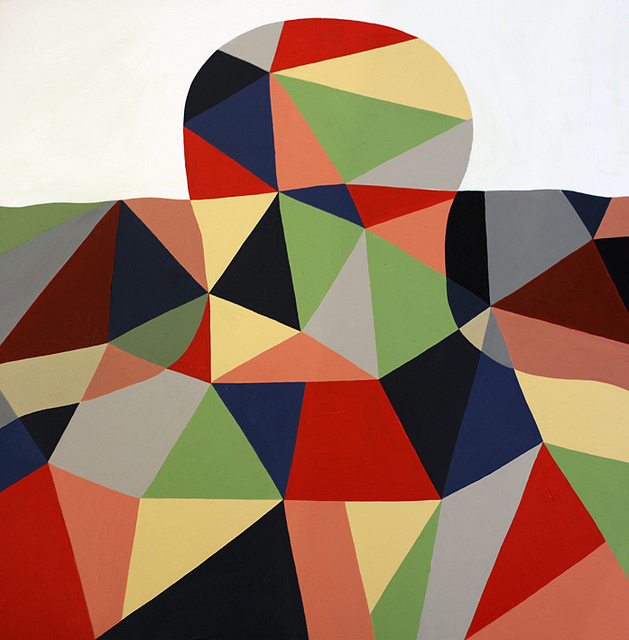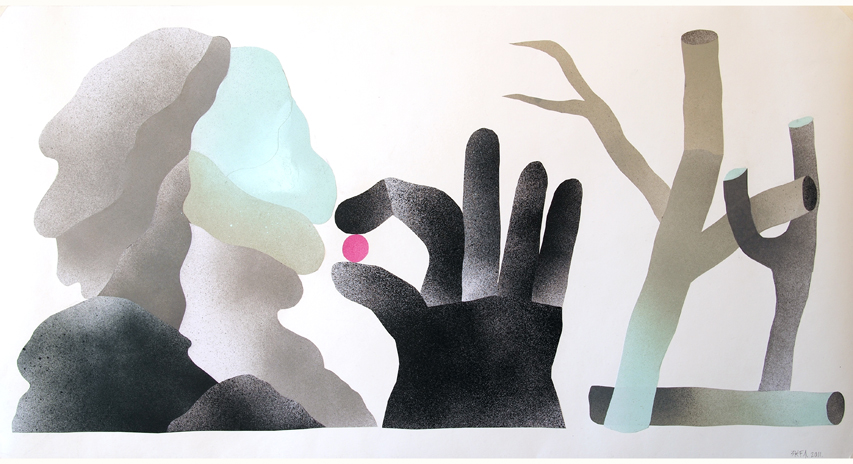 Where else do you show up in the community?
I do a fair bit of editorial illustration to help pay the bills and I've done quite a bit for 'Faktum' which is the homeless magazine in Gothenburg, it doesn't pay much but it's for a good cause and I usually get good briefs from them. ORO is also where I have my studio; it's a kind of combined gallery and studio space, a playground for myself and 6 other artists who all have their studios here too. It's been a few months since we had an exhibition, mainly because we've all been busy with our own stuff, but we have some stuff planned for 2011. The space has been around since 2006 and it's like a second home.
Has anything you've done stand out as a favorite?
Generally I lose interest in a piece fairly quick, it's usually just a really quick romance and then I want to get on with things, I'm more interested in what is ahead of me. A painting I really like from the last year is called 'a rural happening' and came about whilst working on some stuff with London based artist Daniel Brereton (http://danhaspotential.com/). I spent a week in the northern Irish countryside last summer, with him and two other artist friends working on a show called the Tandragee Man. We both started two paintings in the same format, the same palette, and with the intension of making them together. Due to lack of time we ended painting one each but had a good dialog and shared process. That's probably why I like it so much, I painted it but it has another artist mind in it too. Dan's painting came out really well, too.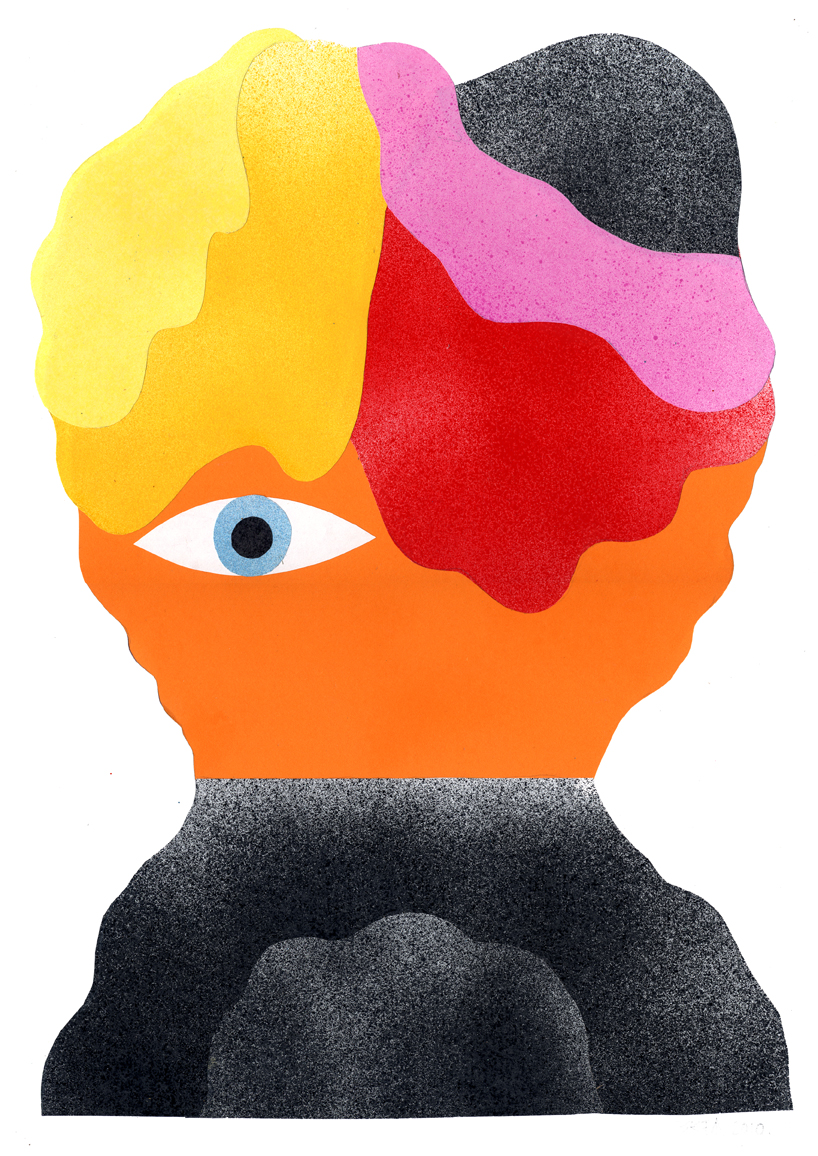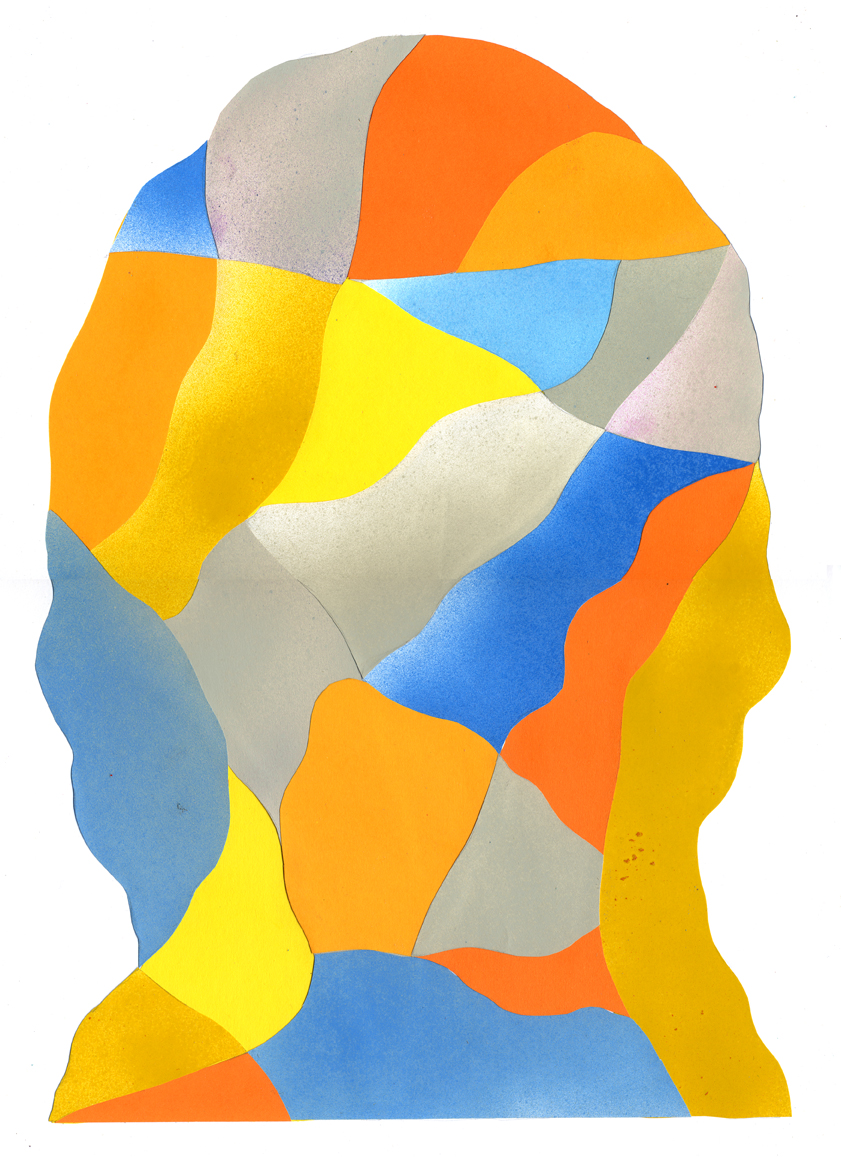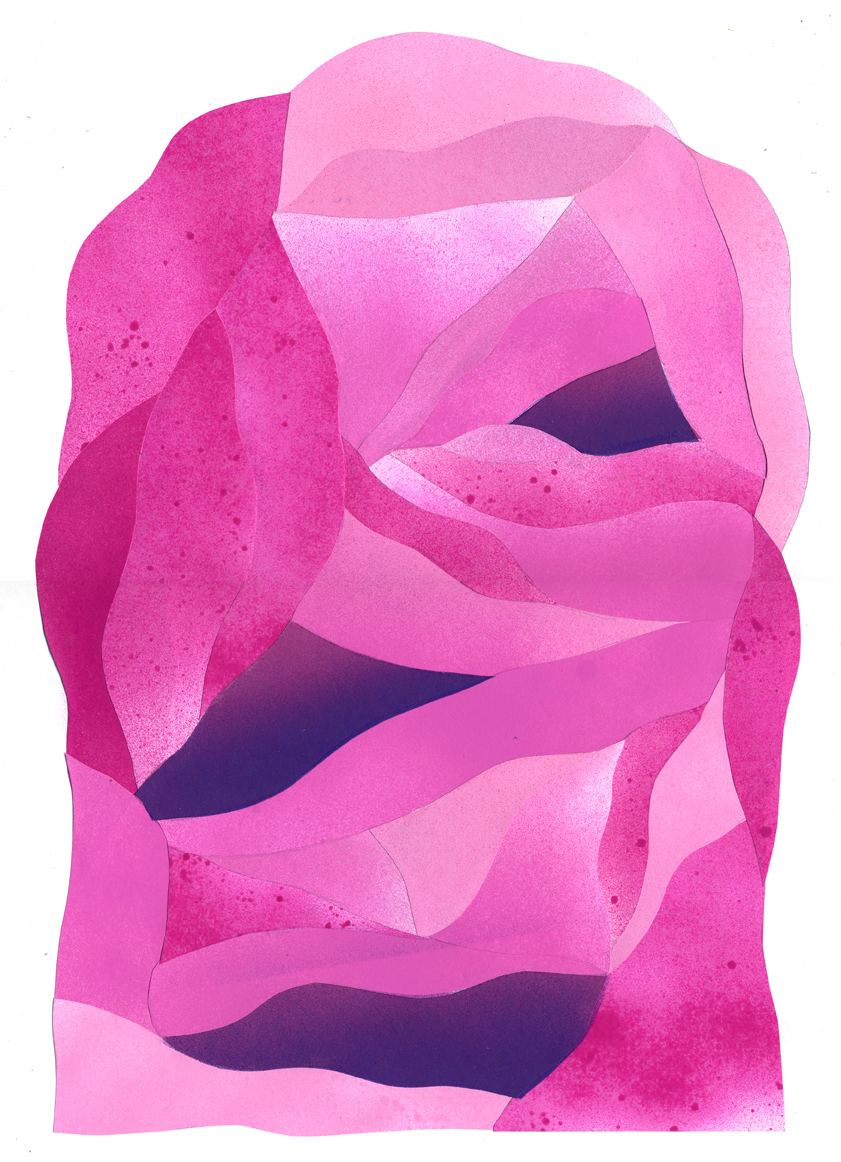 You've done collaborative work in the past, what's that like?
I haven't collaborated that much in a while, I think I did too much of it and felt a need to focus on developing on my own. Painting with other people is great, it gets kind of lonely at times doing stuff on your own so it can be really cool to have another person that is equally involved in the process. I think I tend to relax more when working with others, I feel more secure about the process. I have a show coming up at the end of this year with fellow Gothenburg artists Ollio and Nils Kristofersson and we're planning to do stuff together for that. DEM (Italy), Dave the Chimp (UK), and Miss Lotion (Denmark) are some of the people I've done collaborative exhibitions with in the past. Other artists I like would be, the drawings of Phillip Guston, the paintings of Kippenberger, Rosseau, Miro and Juan Gris to just mention a few.
Any goals for the future, where are you heading?


I've been really busy with working for exhibitions in the last year and I'm hoping to get more commissions to paint big walls in 2011. I have a big wall waiting for me in Poland later this year and I'm really excited about that. I'm not interested in personal fame, these days it seems as if people will do anything just to become a celebrity. I don't have any interest in that and I prefer people to focus on my art. I recently started animating again and I'm hoping to make time to do more of that this year.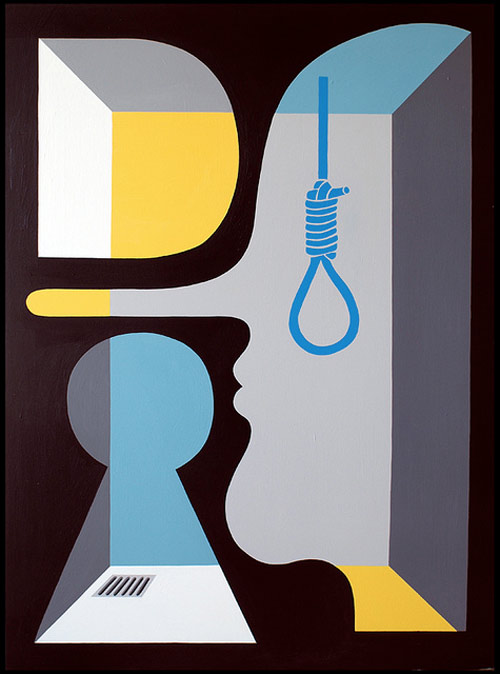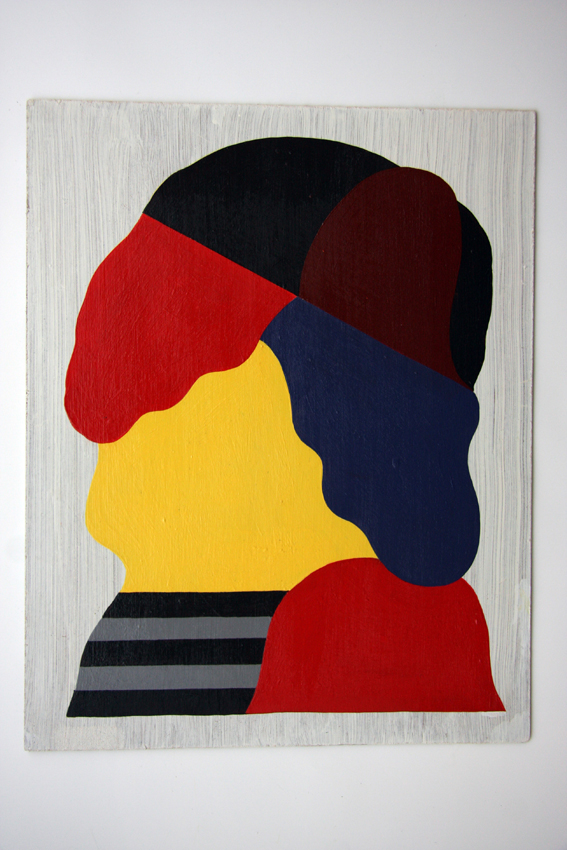 What else do you do beside art, are you still skating at all?
Not much, I lost all interest in the skateboarding culture and I don't keep up to date with it anymore but I still have a skateboarder's perspective on architecture and the city. I'm planning to go skating with my son as soon as all the snow and ice is gone. I spend time with my family. My son and girlfriend are the most important parts of my life and whatever I do I prefer to do with them. I like walking and talking.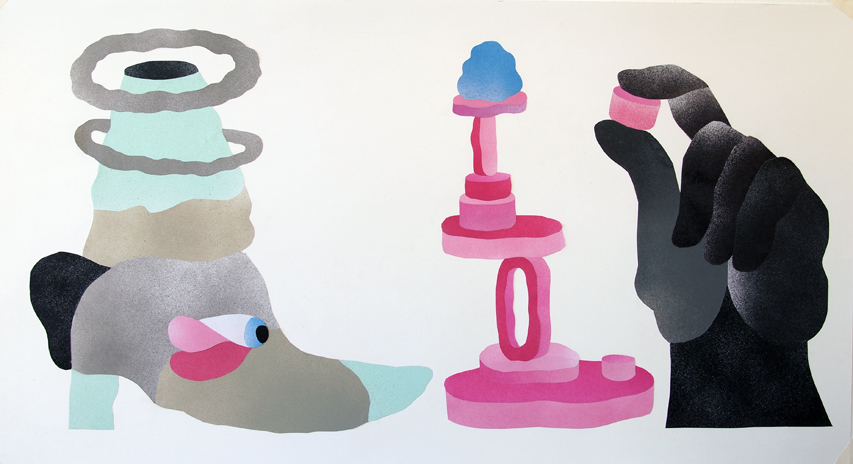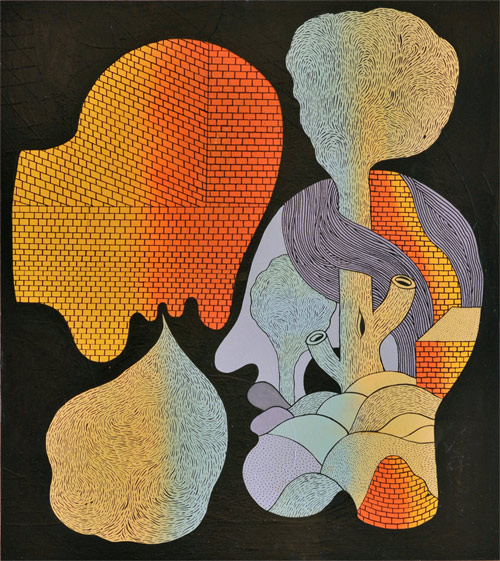 What do you enjoy about being an artist?
I've had a bunch of terrible jobs in the past and not having to panic about wasting time doing something I don't like anymore is a luxury that I appreciate every day in the studio. Also I've met a lot of great people and friends that I would never have met if it weren't for painting. My process is enjoyable most of the time and I don't tend to stress very often. I have confidence in what I'm doing and I can't really think of anything I don't like about it except the lack of a regular income. I'm not driven by money and if I were I wouldn't be an artist. I'm not good with much else and I don't know what I would do if I didn't paint.