Caleb Neelon On Interviewing Os Gemeos for Juxtapoz July Cover
Juxtapoz // Wednesday, 23 Jun 2010
1
Juxtapoz: If I'm not mistaken, you conducted the first 'real' interview with Os Gemeos back in the 90s. What spurred you to speak with them then and what did you initially think of their artwork?
Caleb Neelon: You're correct, it was back in 1997 when Allen Benedikt (RAVEN) and I went to Sao Paulo to do a story on Brazilian graffiti for 12ozProphet magazine, Allen's brainchild. Barry McGee had been down there in 1993 and had put us all in touch.
I fell in love immediately, both with the work that Os Gemeos did and the Brazilian culture and graffiti scene that surrounded them. Like anyone falling in love, I wanted to shout it from the rooftops, and since this was back when the internet wasn't really useful for much other than email, the best way for me to shout it from a rooftop was to write about it.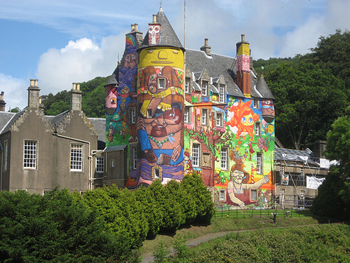 Following their work throughout the past decade, how have you seen Os Gemeos' work progress and change?
Well, the obvious change is that money has come into the picture in a big way. They come from a modest economic background and were able to do incredible things with what their family was able to provide for them.
What's been great to see recently is that they continue to push the boundaries of what's possible within the budgets they have. They still push the envelope, piss people off, make people fall in love, and leave other artists' jaws on the ground.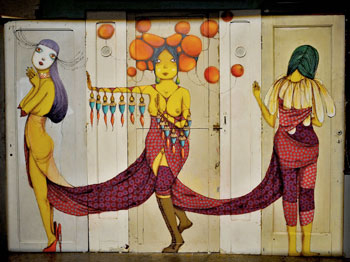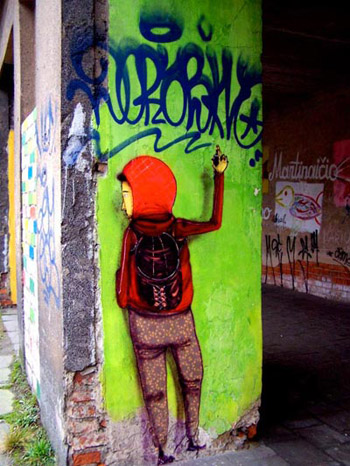 Were you happy with the results of this interview for Juxtapoz? Did you gain any unexpected or new info this time around?
I wanted to give readers a better understanding of where these guys come from and what is important in their lives, and I was very happy with how forthcoming they were.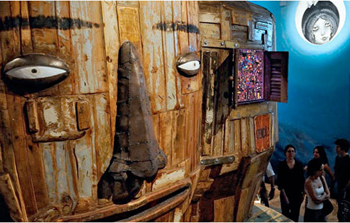 What do you think is so special about Os Gemeos?
One thing to know about them is that no matter how much you've seen online, in person, or in print, even if you are fanatical about it, you've only seen a small fraction of their output, I guarantee.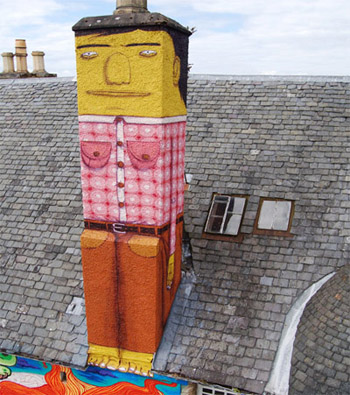 From your perspective, where do you see them headed in the next 5 to 10 to 30 years down the road?
When the dust settles long after the end of this strange rush of attention and money that has gripped our scene for the past decade, Os Gemeos will be the artists whose works matter to our grandchildren.
Take a look at the Juxtapoz July 2010 issue with Os Gemeos here.