Interview with Brandi Milne Before this Friday's "Run Rabbit Run" Solo Show at Thinkspace
Juxtapoz // Wednesday, 08 Apr 2009
1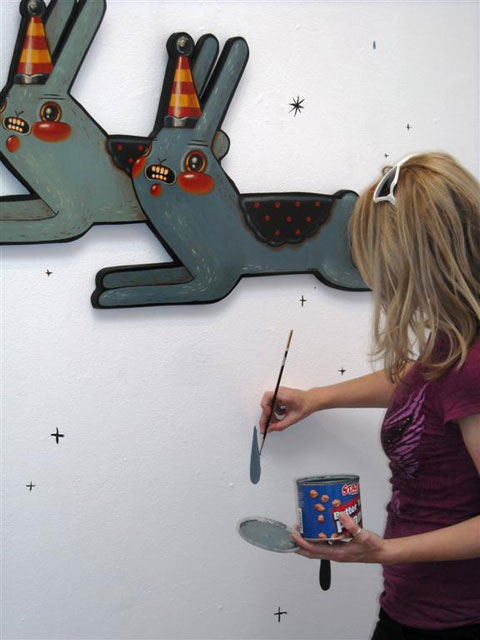 "Run Rabbit, Run is the first solo exhibition at our gallery from Los Angeles-based artist Brandi Milne, writes Thinkspace Gallery's Andrew Hosner in his introduction to an interview he recently conducted with exhibiting artist Brandi Milne.

"Run Rabbit, Run will feature a new fantastical world of whimsy painted with acrylic on wood panels and a collection of hand-painted antique books that will make up a very special installation.

"Born and raised in Anaheim, California, Brandi Milne always had a love for creativity. Growing up, she was happily influenced by the oddities of the 1970s and 80s, vintage Halloween decorations, classic cartoons and an abundance of nostalgic child playthings."
We snagged some great in-progress preview images of Brandi setting up. See them here and learn more on Brandi's Run Rabbit Run.
Read the entire interview with Brandi from Thinkspace here.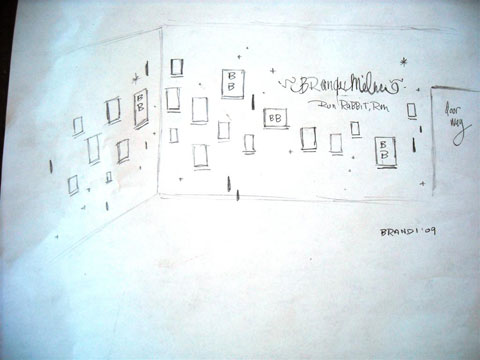 Layout sketch by Brandi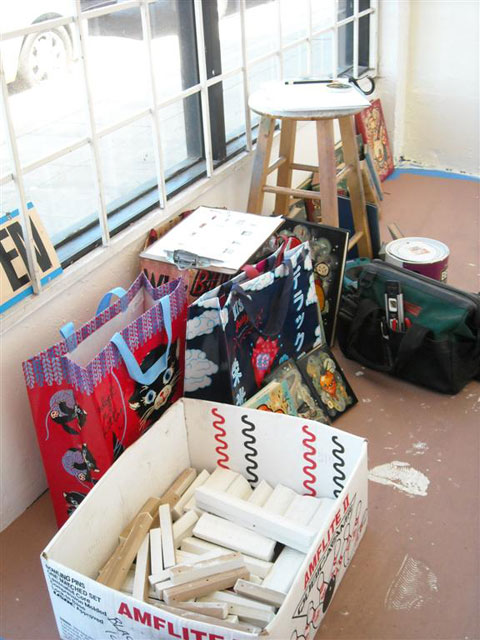 Tools of the trade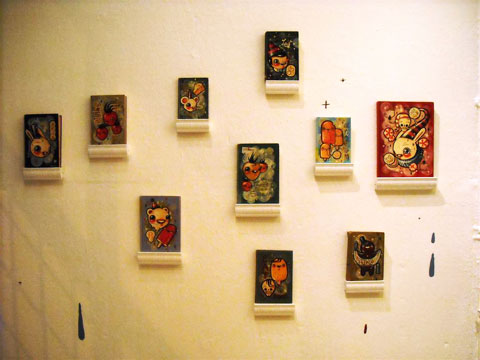 Sneak peek at her front entry book installation (22 total books in install from Milne)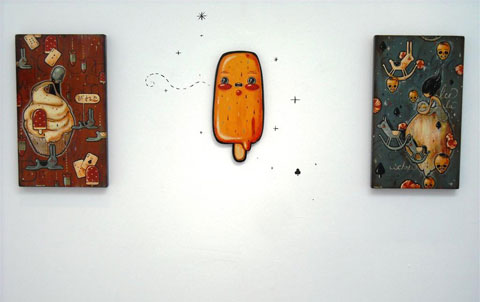 Sneak peek at main gallery layout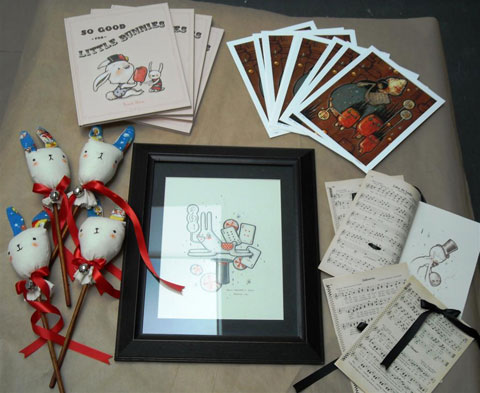 Samples of the prizes for Brandi's "Easter Egg Hunt" which will commence opening night
Read Thinkspace's full interview with Brandi here.
Read the Juxtapoz interview with Brandi here.

Read our 20 Questions with Brandi here.
Brandi's Run Rabbit, Run will open at Thinkspace Gallery this Friday, April 10th, 2009 and remain on view thru May 1st, 2009.
Details at www.thinkspacegallery.com