Interview: Herakut - Mutual Appreciation
Juxtapoz // Tuesday, 18 Dec 2007
1
Words and photos by Chris Osburn

Herakut, the girl/boy German collaborative graffiti team of Hera and Akut, is as unlikely a "crew" as ever you're apt to meet. By the time he ewas fourteen, scruffy and self-taught Akut was already painting in the streets while graceful and tidy Hera was in the midst of her ten years of a stringent technical arts education, to which her work is more of a reaction than a reference. To watch the duo at work, as I did for four days as they prepared London's Leonard Street Gallery for their December 14th opening, is to notice further differences. Akut's meticulously detailed photorealistic aerosol paintings require considerable prep-time, concentration and patience, whereas Hera's fluid broad stroke approach emphasizes the actual intuitive and spontaneous act of creating.

One thing that Hera and Akut do have in common is a deep respect for one another's art. When I remarked that a particular portrait by Akut was beautiful, he made sure to explain that "it won't be truly beautiful until Hera finishes it." According to Hera, she and Akut also share a similar sense of humor as she described in my following interview with her. The interview was conducted just before she and Akut commenced installing their work at Leonard Street Gallery for the Permission to Paint exhibition.

How did you two meet and what was it that initiated your collaboration?

We knew each other's work from graffiti mags we read but first met on our flight to the "Urban Art" festival in Sevilla, 2004. Once we arrived there we started painting together without even considering it as an option or not. I think, we didn't even have a choice, because Loomit (graffiti "granddaddy" from Munich), who's a bit pushy at times, took upon the arrangement of wall space and worked us into a concept. I guess we only continued collaborating because we share the same sense of humor.

How does the collaboration between you work? Do you brainstorm together or does one person take the lead with an idea.

Usually I come up with just a title that can either be a thought-up phrase or a quote from a song or some piece of literature. Then we decide how our styles could interact to illustrate it, like Akut we be offering to paint a rodent's skull and I'll choose to paint the girl who's breastfeeding it.

What's different about painting graffiti with a partner rather than alone? Is it preferable to working alone?

We both enjoy painting with a partner because it speeds up our work flow. If we paint by ourselves, we sometimes loose grip of time and get carried away with details. We need someone to tap our shoulder and say, "leave it or you'll ruin it."

Do you share any significant inspirations?

As I said, we share the same humor. We send back and forth images we found somewhere online or in books and magazines that we thought were funny. A lot of times, the images have to do with dogs, cats or contortionists.

Ever get into any arguments over artistic differences?

We never get into "artistic differences" - they are just "differences." It's always the stuff that doesn't have anything to do with art, but has a very big impact on it, like Akut being mad at me for not waking him up for his flight or me being mad at Akut for something a lot less important.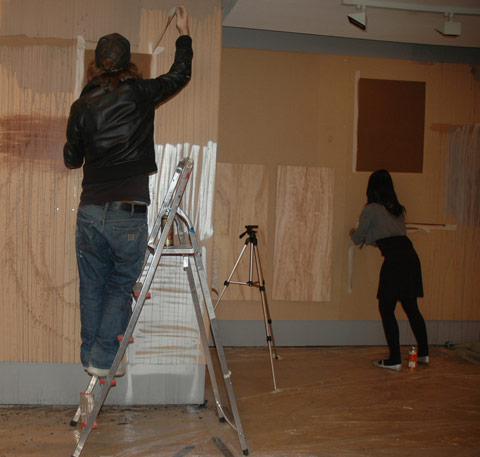 Getting started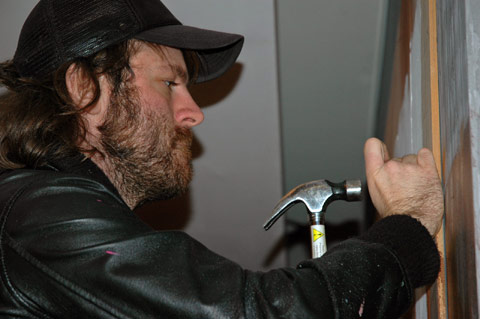 Akut at work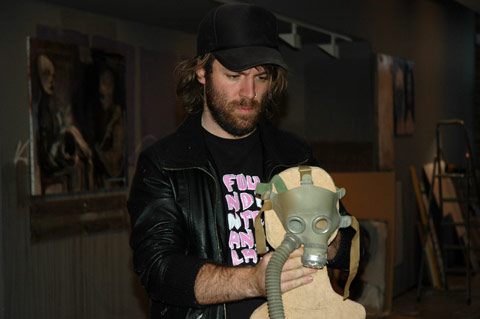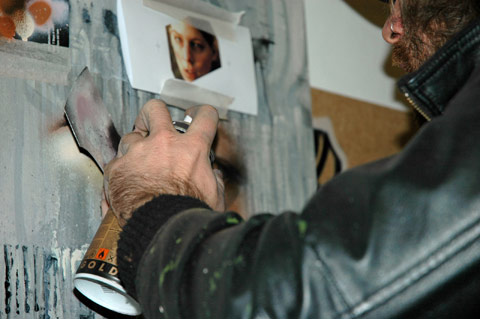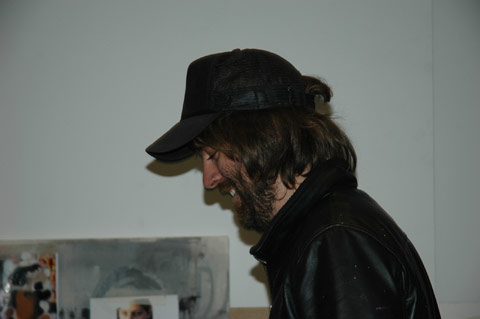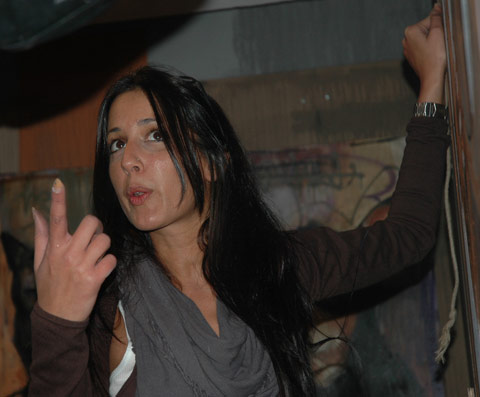 Hera prepares for the upcoming show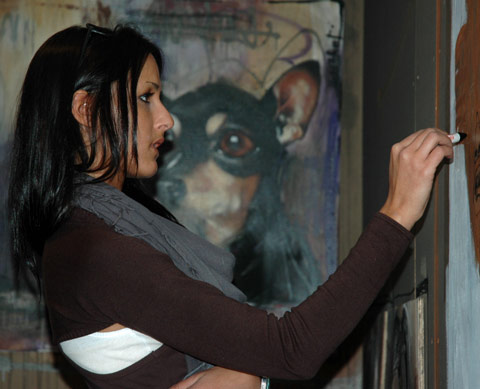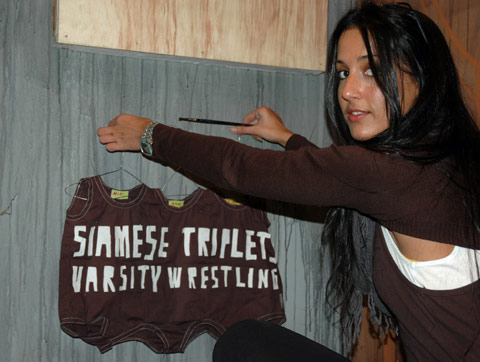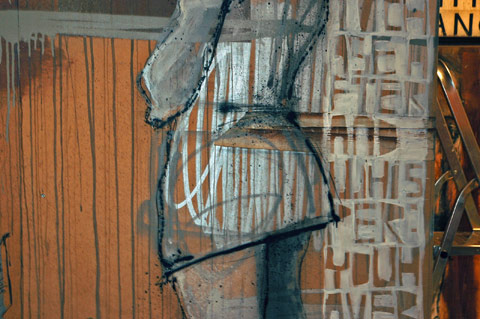 "Permission to Paint" artwork by Herakut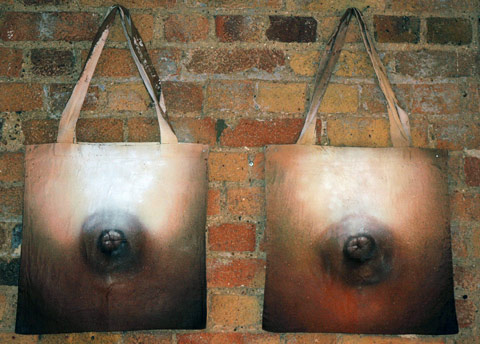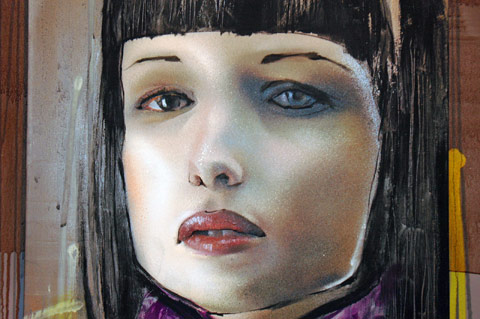 For more about Herakut www.herakut.de