Image Gallery
INSA's Girls on Bikes Series Debuts in Hong Kong
Juxtapoz // Thursday, 08 Sep 2011
1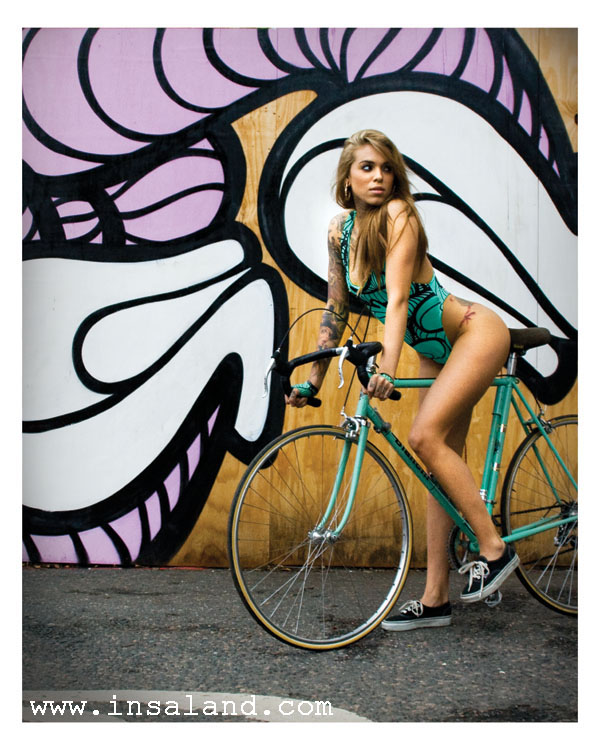 We have known
INSA
for a few years, even had the London-based artist grace the subscriber cover in September 2010. He recently completed his Girls on Bikes project, where volunteer models, bikes (INSA's preferred icon of commodified culture), and large scale painted walls to create momentary installations in public spaces.
Mentioned on
INSA's site
, "In this set of photographic works INSA orchestrates a conflicting dialogue between all the elements and explicitly subordinates the value of his own street art to both the possessed object of the bike and the overtly sexualized female presence. Thus questioning our individual perceptions of ownership of public space, of sexuality and of belonging(s)."
The photographic collection was unveiled at INSA's current show in Hong Kong,
GLOSS
.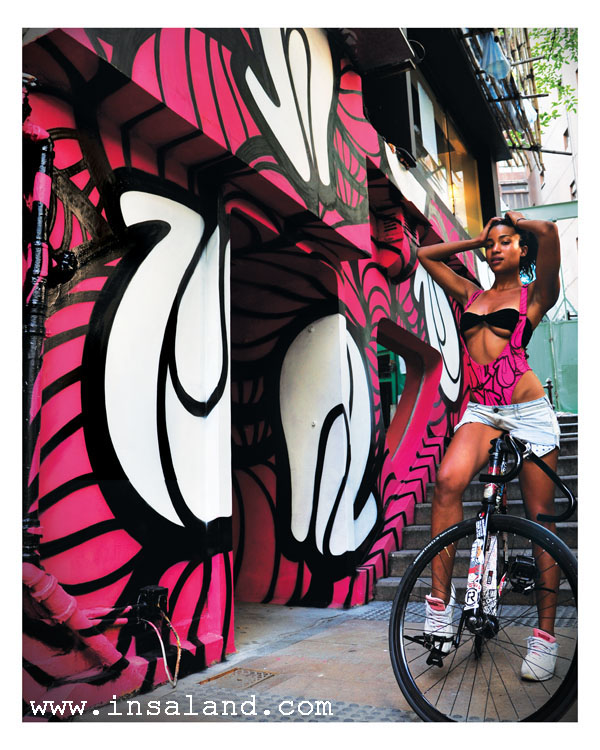 1. Vicky -London, 2. Sofie -London, 3. Layla -London, 4. Natalie -San
Fransisco, 5. Jay -London, 6. Mary -Ghent, 7. Alycia -London, 8. Scarlet
-London, 9. Emily -London, 10. Arabella -London, 11. Kristina -Los
Angeles, 12. Naomi -Hong Kong