Insa x Inkie: Tights and Leggings Mixtape
Juxtapoz // Monday, 31 May 2010
1
Bristol legend, Inkie and London graffiti fetishist, INSA will traveling across Europe, painting murals in London, Brussels and Berlin, finally arriving in Warsaw to hang their first ever collaborative exhibition of paintings and limited edition prints, Fools Gold.
Tights and Leggings will be the official afterparty of the Fool's Gold launch party in Warsaw on June 11th. The Tights & Leggings Mix vol.3 by Dj Kokoro was made especially for this upcoming event.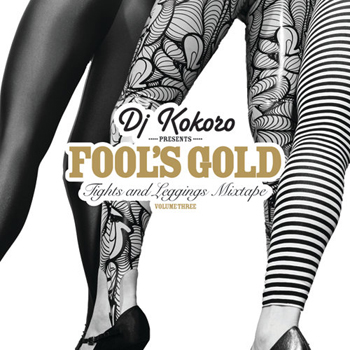 DJ Kokoro has many different beats in his bag, mainly focusing on various style of dubstep, going through UK-garage, grime and reggae, while also playing dubplates from his own 'Neo Tokyo Bass' crew. Based where the name suggests, the NTB 'push pure vibes of their origin through the filter of dubstep beat science'.
Download Tights & Leggings Mix vol.3 right here.
More info on Fools Gold here.