INSA opens "MORE" in San Francisco
Juxtapoz // Thursday, 03 Feb 2011
1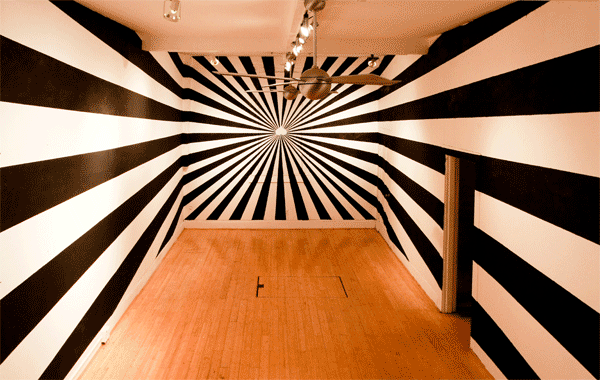 Tonight, February 3rd, in San Francisco at FIFTY24SF Gallery, London-based artist INSA opens the appropriately titled and glitzy MORE. A cover artist for Juxtapoz in September 2010, we have spent the past few days, between glasses of Veuve Clicquot Ponsardin upon the artists request, talking about the merits and desires of MORE.

What INSA and I have been discussing over multiple meals and the preparation for his works in the show is the concept of what each of us thinks about the idea of more. I know INSA battles with the notion of MORE constantly, because the nature of his work has viewers asking or wanting to know the meaning behind a spraypainted bust with glitzy gold necklace. What is the meaning behind a painted derriere with the words "Feel the Magic!" over the top. "There has to be more to it." There has to be More to everything you see in an INSA show? Right? Well, right.

When INSA was talking about the preparation for the show, he told me, "I thought to myself, the show should be about 'I'm buying the American Dream. If I'm not buying it, I'm stealing it, and if I'm not stealing it, I'm having sex with it."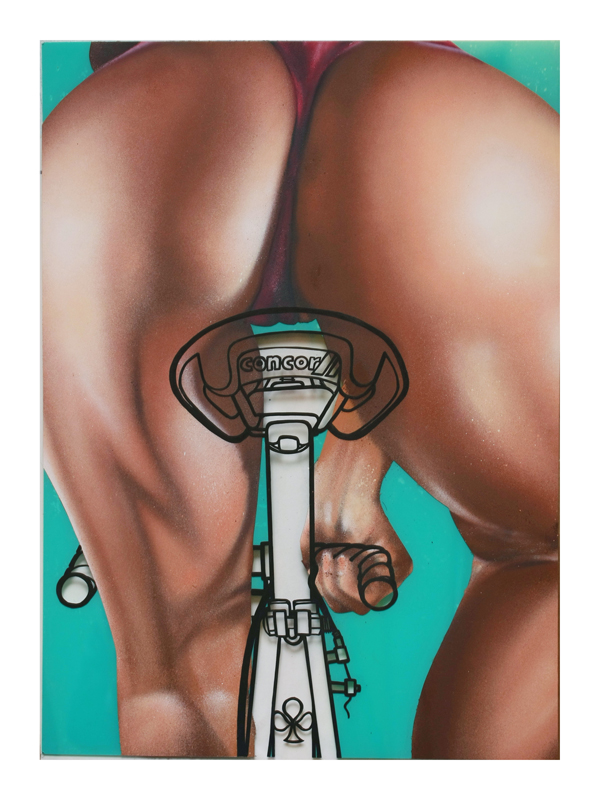 Just think of your simple consuming patterns. I've always found there  three types of people. Ones that spend money on things only if they absolutely need them, and those who consume with no sense of need, thriftiness, or being minimal. They spend just... because it is spending. Then I find those who know they don't need anything, know the evils of corporate support and shallow spending but STILL go through with the participation of consumer culture. Almost out of fascination, the thrill or wonder about the act of wanting something else, something more. There is something rather fun about it. I fall into this latter camp. INSA fits all three.

The works in MORE are not everything you have come to expect from INSA, as this particular exhibition is high concept in new ways. You walk into the gallery and immediately read "Believe In this Shit" on one artwork. Believe in sex, money, power, art, fashion, graffiti, counter-culture, and popular-culture. Believe there is always something more to see while simultaneously knowing there is nothing else for the world to offer you but a surface level. The world is in front of you to define, but you don't know if it is really what you want or if this is it. This is exactly what you want everything to be.

As you get older, regardless of your political, social, or intellectual mind, you get the sense as a human that we need to feel that we like something, anything, enough to participate in it. Believe in something, just to know you are alive. Believe in this shit. Just something. It is so simple.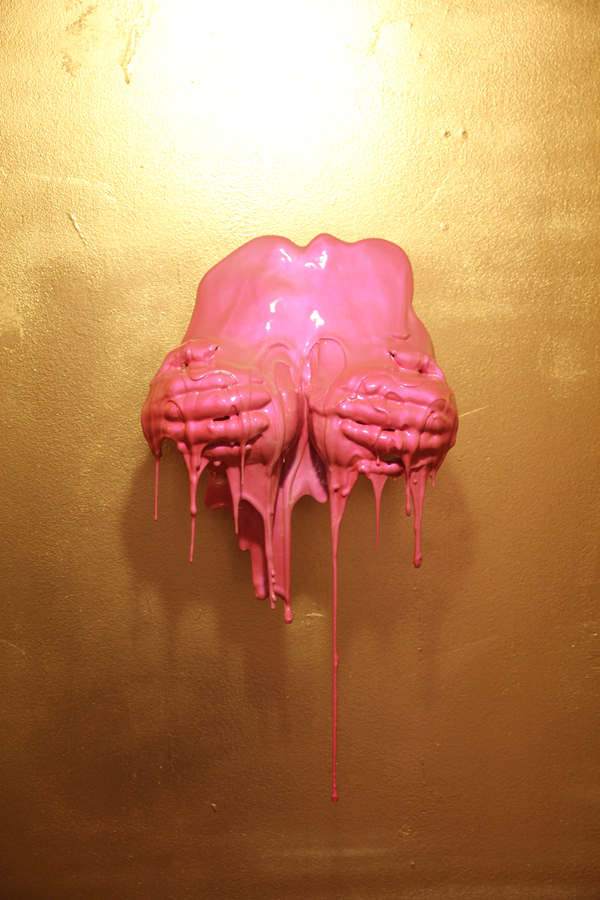 Belief is a powerful concept. Believing in anything means dedication, at times submission, and mostly. active participation. You believe in power structures, God, or science. And then, Shit is shit. Shit can be sex, money, power, art, fashion, graffiti, counter-culture, and popular-culture. When you Believe in this Shit, you believe anything you want and everything people tell you to believe in.

If you are the Harvard grad type, you will walk into MORE, see a spray-painted work of a woman's provocative backside riding a fix-geared bike, and you will dissect it the piece down to the most intellectual level and find more beneath the surface. Or, you could walk into the gallery, see that same painting, and say, "That is a woman's provocative backside riding a fix-geared bike, that is so cool." Everyone has their opinions, their translations, and INSA creates the middle point upon where you decide to go right or left. Your call, but you will talk about it. —EP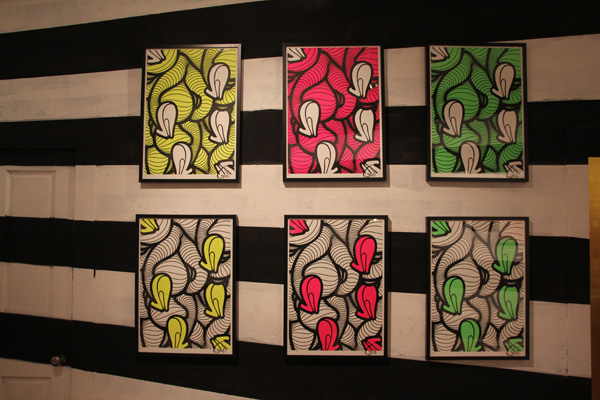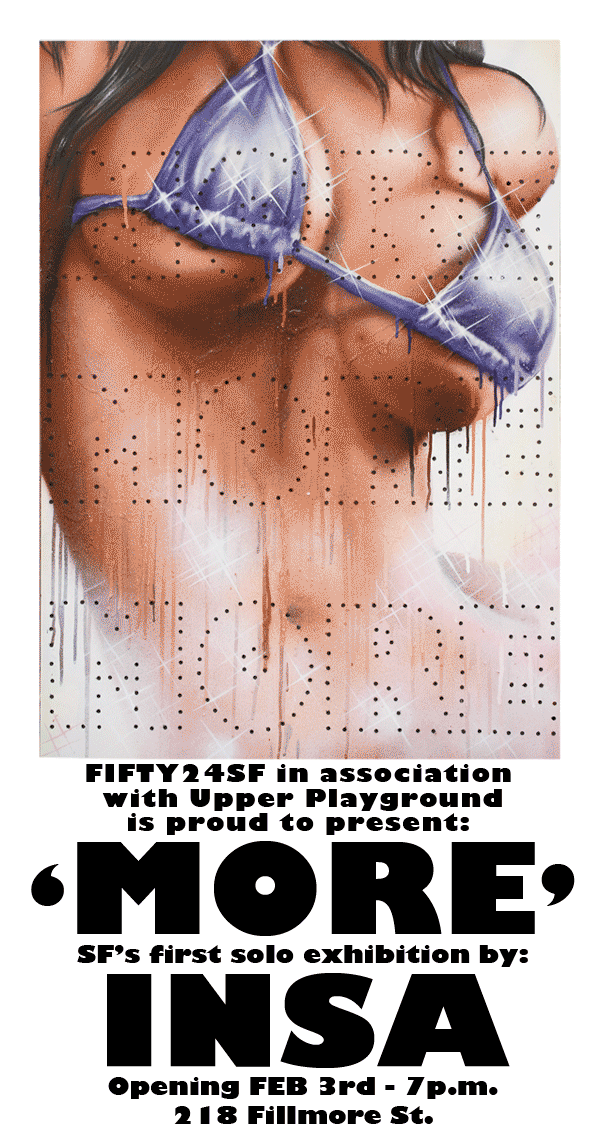 INSA
MORE
February 3—28, 2011
FIFTY24SF Gallery
San Francisco, California