In the footsteps of Sherlock Holmes
Juxtapoz // Tuesday, 29 Dec 2009
1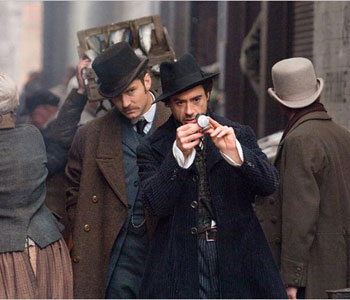 In the footsteps of Sherlock Holmes
by Helen Soteriou

As Boxing Day saw the release of the film Sherlock Holmes, I opted to go on a post-Christmas walking tour to find out more about the author, characters, and landmarks that are heavily featured in the books.

My guide Ed Glinert was a breath of fresh air.  Whist we were whisked through the streets and alleyways of London trying to solve the mystery of the blue carbuncle, Ed's talk was peppered with interesting facts about the author Sir Arthur Conan Doyle and Holmes and Watson.

Ed was kind enough to answer a few questions for Juxtapoz: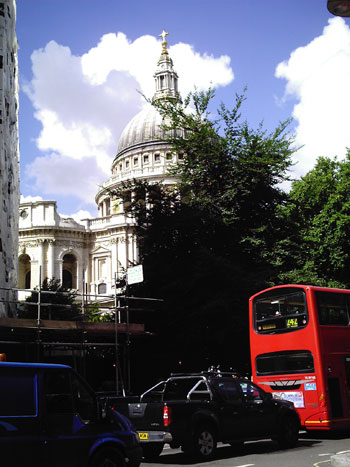 Can you tell me about the circumstances Sir Arthur Conan Doyle came to London?
He came to practice as an ophthalmologist in 1891 after unsuccessful spells as an eye specialist in Plymouth and Portsmouth.

When did he start writing the Sherlock Holmes novels and why?
1887 – to pass the time waiting for clients at his medical practice.

Do you know why Sir Arthur Conan Doyle decided on the name Sherlock Holmes and why he decided Holmes should live in Bloomsbury?
Sherlock possibly as twist on Shakespeare's Shylock. Holmes possibly from a trawl through the Post Office directory on Montagu Street, Bloomsbury, a likely address for a man like him.

The novels are very descriptive. Did Conan Doyle know every inch of London?
No. He knew Charing Cross, where he first got out of a train in London, exceedingly well. His knowledge of other bits of the capital was sketchy.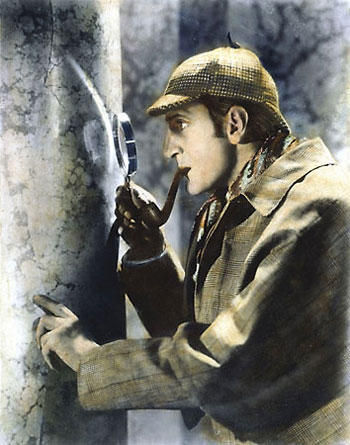 How would you describe Sherlock Holmes?
Clinical, powerful, intense, pragmatic.

How would you describe Watson?
Subservient, loyal, trusting, helpful.

Where were the novels published and how many are there?
4 Holmes novellas. Very complicated to go through each. The Sign of Four, for instance, first appeared in the February 1890 edition of Lippincott's Monthly Magazine.

Can you tell me what happened at the Strand newspaper when Sir Arthur Conan Doyle decided to kill off Sherlock?
There was a public outcry! Thousands cancelled their subscriptions.

Why do you think the novels are still so popular?
They are beautifully written, the plots are ingenious, the characters powerful, the story telling perfect.

Have you been to see the new film, and if so, do you think it is true to the original story or would Sir Arthur Conan Doyle be turning in his grave?
I wouldn't cross the road to see it. Can't stand Hollywood nonsense like that. No idea if it's true to the original but I doubt the Americans can be trusted to do it properly. For instance they switched High Fidelity to Chicago!
Ed Glinert is writer and tour guide (London and Manchester). He is author of The London Compendium, published by Penguin.

London Walks http://www.walks.com