In Store Now: New Juxtapoz Handmade Book
Juxtapoz // Friday, 29 Oct 2010
1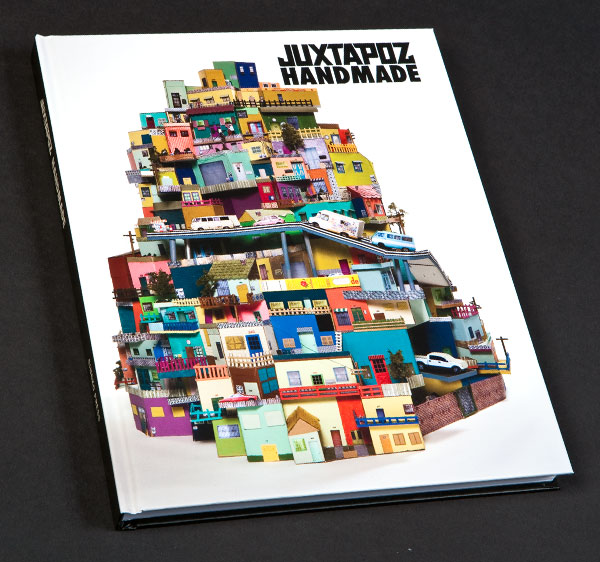 We were thinking of you and your "I don't have gift ideas" mindset. Our newest title in our Juxtapoz book series, Juxtapoz Handmade, is now available in our webstore, featuring work from AJ Fosik, Brendan Monroe, Saelee Oh, Evah Fan, Jim Houser, Cody Hudson, and Ana Serrano did the cover art.
As we wrote in the Handmade's introduction:
"Over the past decade, there has been a revolution against the technological advances in fine art. Artists are beginning to use fabrics, collage, and paper to create art. Websites, boutiques, publishing companies, and galleries across the world have cemented themselves as headquarters and purveyors of the "handmade" method.
In the newest addition to the Juxtapoz book series, Handmade celebrates the artists who have, for the most part, dedicated their careers to preserving the "hands-on" method to creating fine artwork and commercial products. Specifically, Handmade focuses both on 2D and 3D works that use materials and methods such as paper, fabric, wood, fiber arts, sewing , embroidery, paper mache, collage, clay, and ceramics. This book stresses both the functional and non-functional: a piece of art that becomes a pillow is equal to the drawing or painting. It's the method of intent that unites the artists in the following pages."
Below is a sneak peek at Handmade. Go to our webstore buy it today.