In L.A.: ZACKARY DRUCKER & AMOS MAC @ LUIS DE JESUS
Juxtapoz // Tuesday, 13 Dec 2011
1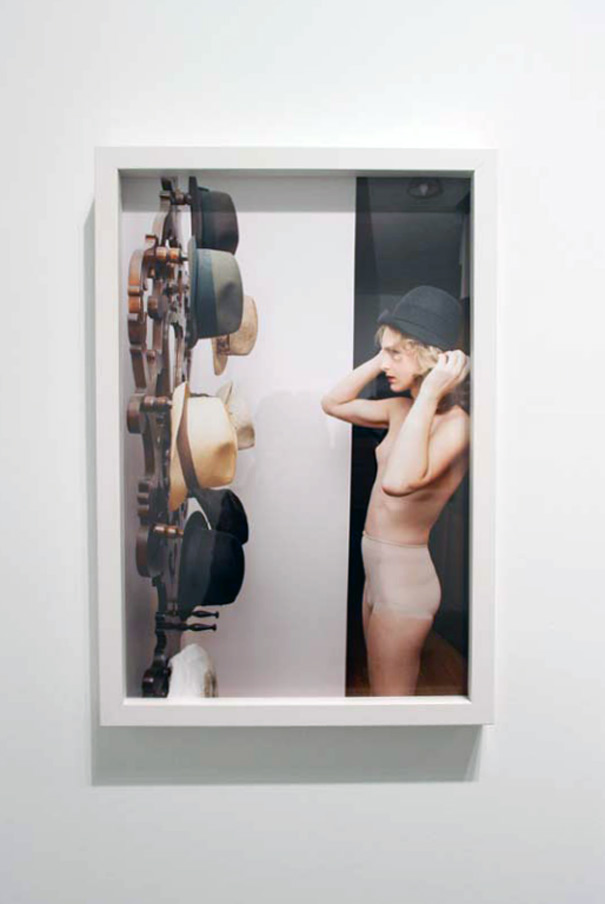 This past Saturday we stopped by the opening for Distance is Where the Heart Is, Home is Where You Hang Your Heart, an exhibition of new photographs by Zackary Ducker and Amos Mac at Luis De Jesus Gallery in Los Angeles.
"Distance is where the heart is, home is where you hang your heart" is an intimate collaboration between two near-strangers—Zackary Drucker, the LA-based photographer, video and performance artist, and Amos Mac—the creator and publisher of Original Plumbing. Executed over a long, snowed-in Christmas weekend at Drucker's childhood home in Syracuse, New York, the images combine elements of personal history, performance documentation, and exhibitionism. The resulting intervention is also an experiment in cross-identity representation; a dialogue between Mac, a trans man, and Drucker, a trans woman. The exhibition marks the official release of this unique suite of 25 limited-edition photographs, a number of which appear in the first issue of Mac's new publication, Translady Fanzine.

Keeping normative culture on the periphery, "Distance is where the heart is, home is where you hang your heart" explores the relationship between spectacle and voyeur as uniquely removed from the trappings of representational asymmetry. Veering between classically sleek fashion editorials to the sexed-up fetishism of Pierre Molinere, the site-specific body works of Ana Mendieta, and the transgressive body-as-target performances of Chris Burden, the photo essay imagines a stratagem where difference is grated into a fine dust settling over the ruins of normativity. Devoid of traditional male-female power dynamics, Mac and Drucker's mutual bond and kinship as trans people results in a visual free-for-all that plays with sexuality, female subjection, power, wealth, vulnerability, victimization, family, comfort, safety, secrets—a perfect balance of voyeur and aesthete.

Drawing from feminist and queer theoretical discourse, Zackary Drucker's work addresses sexual exploitation, transgender representation, and drag performance in order to explore relationships that facilitate queer/counter-cultural lineage. Interested in obliterating language obstacles, pulverizing identity disorders and revealing dark subconscious layers of outsider agency, her work reinvents and redistributes traditionally-held binary formulas and power relationships between spectacle and voyeur, dominator and subjugated, and the domesticated and exoticized. Drucker holds up her body as a site for interrogating its reception in society; her mission is nothing less than demolishing ingrained bilateral roles and opening up gender's true range of fluidity.
Following are a few imgaes from the opening reception.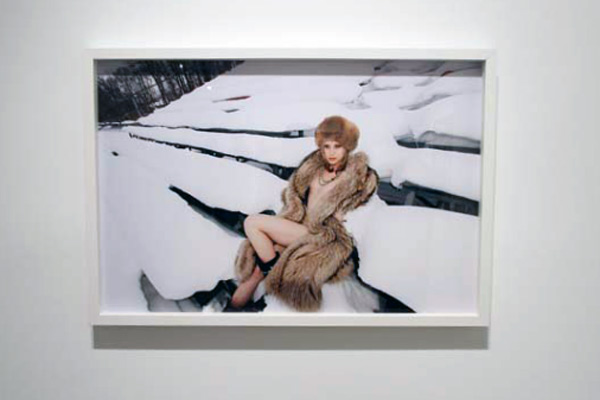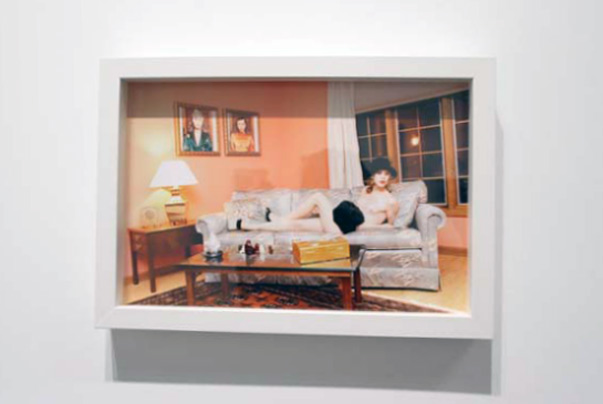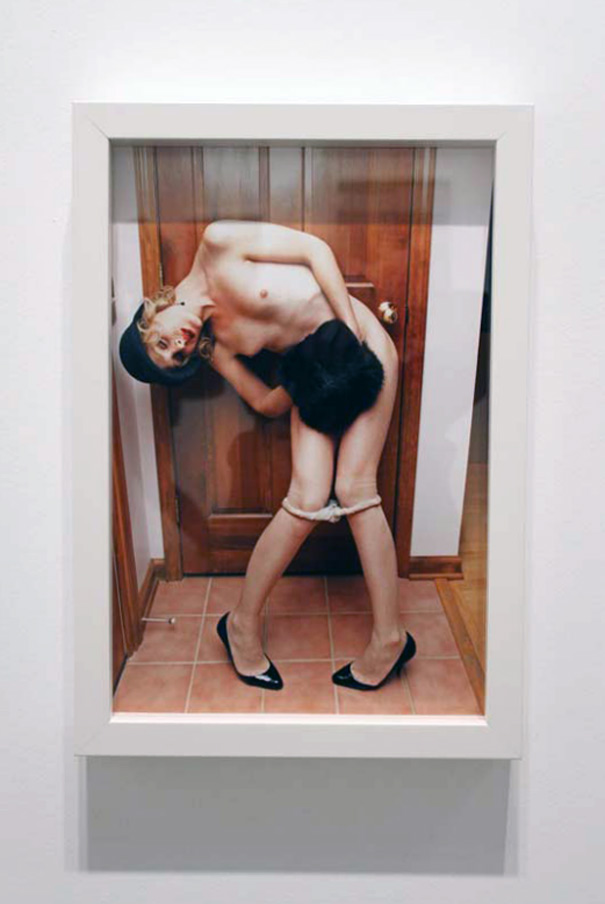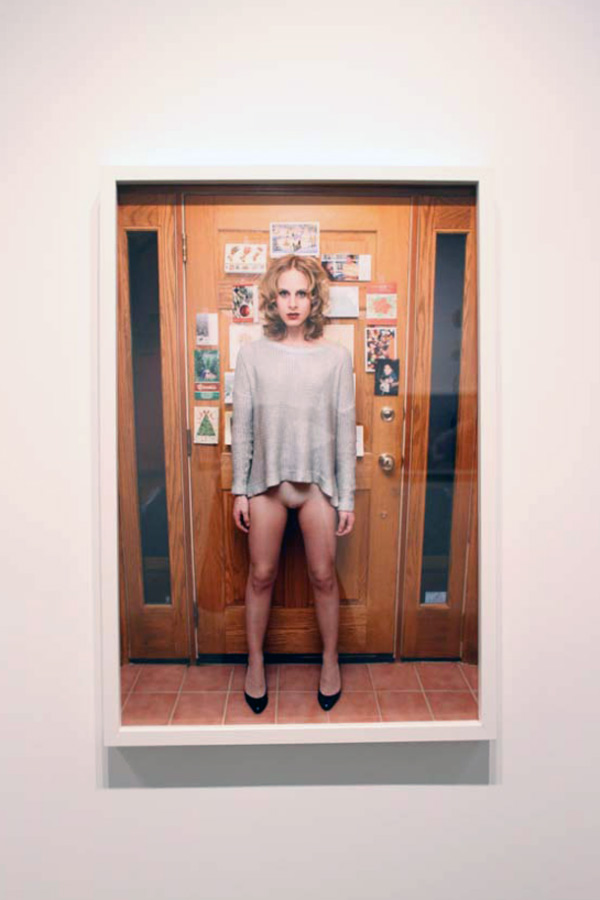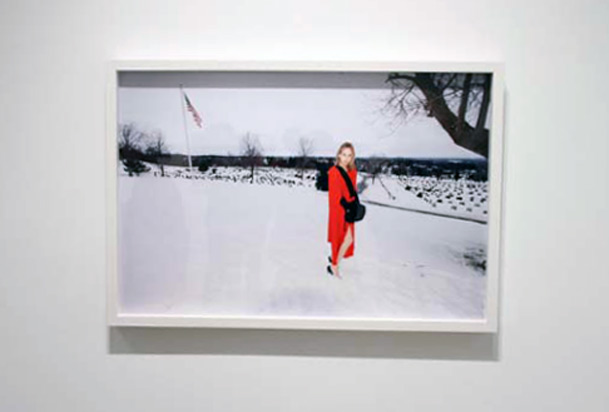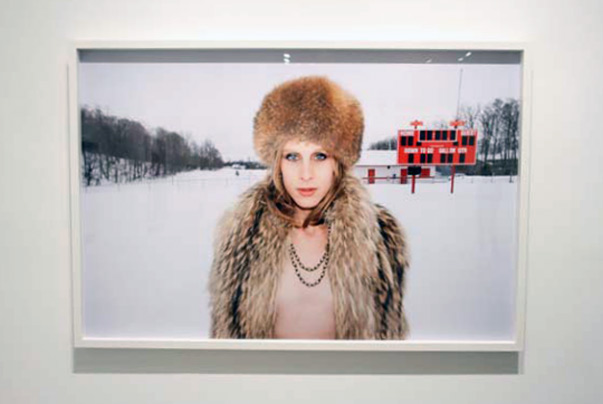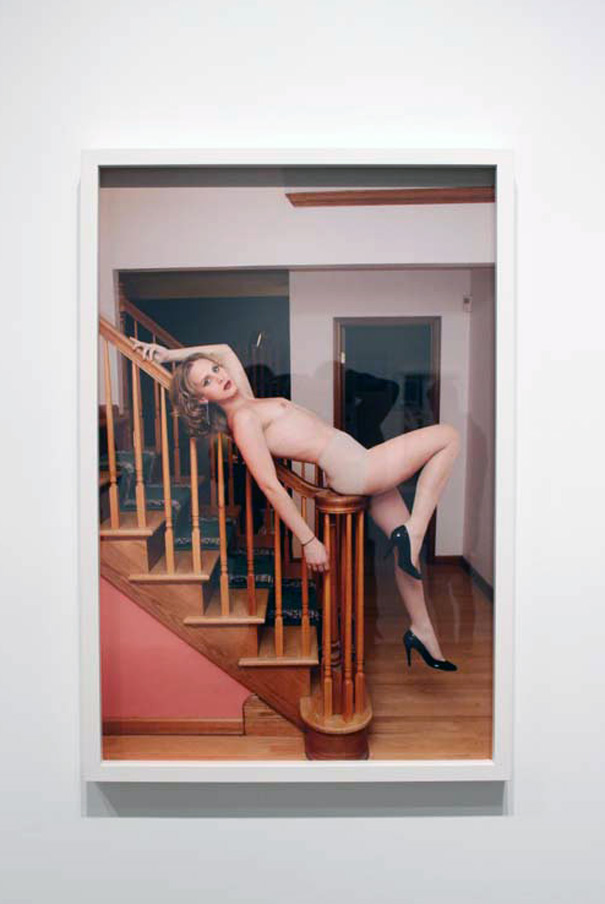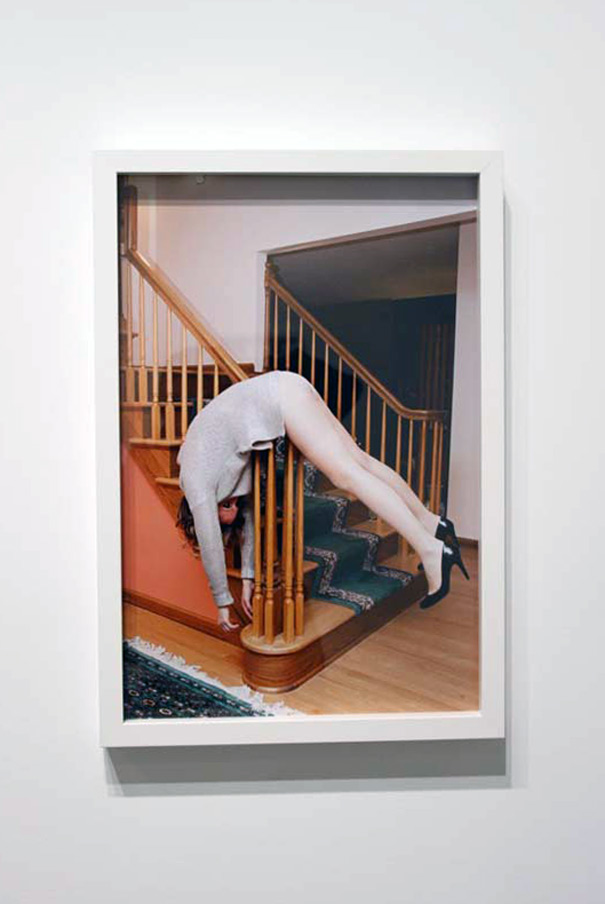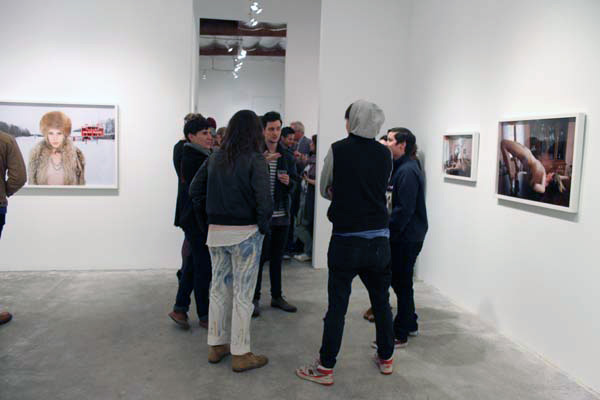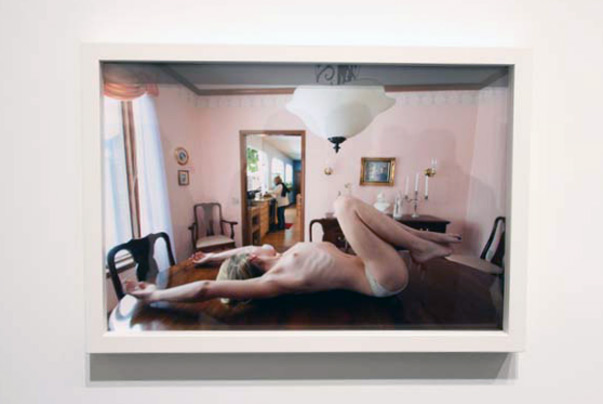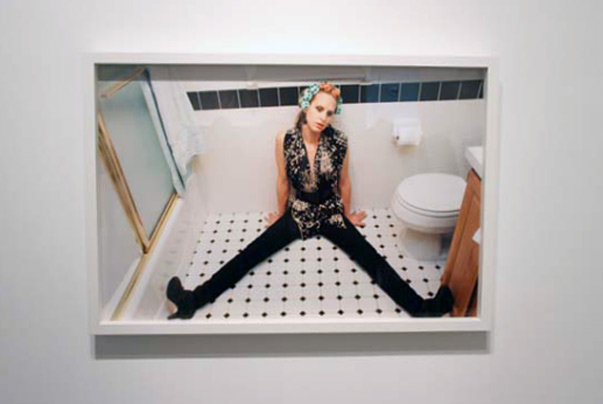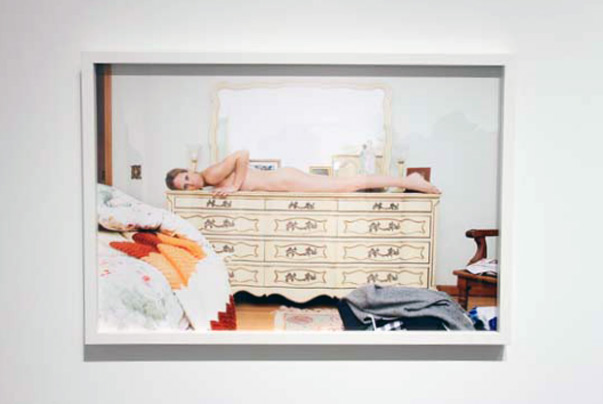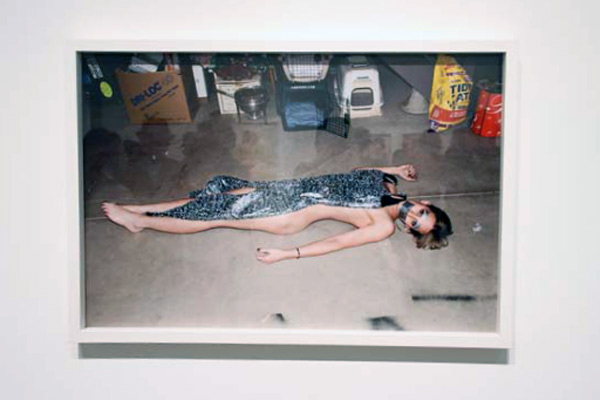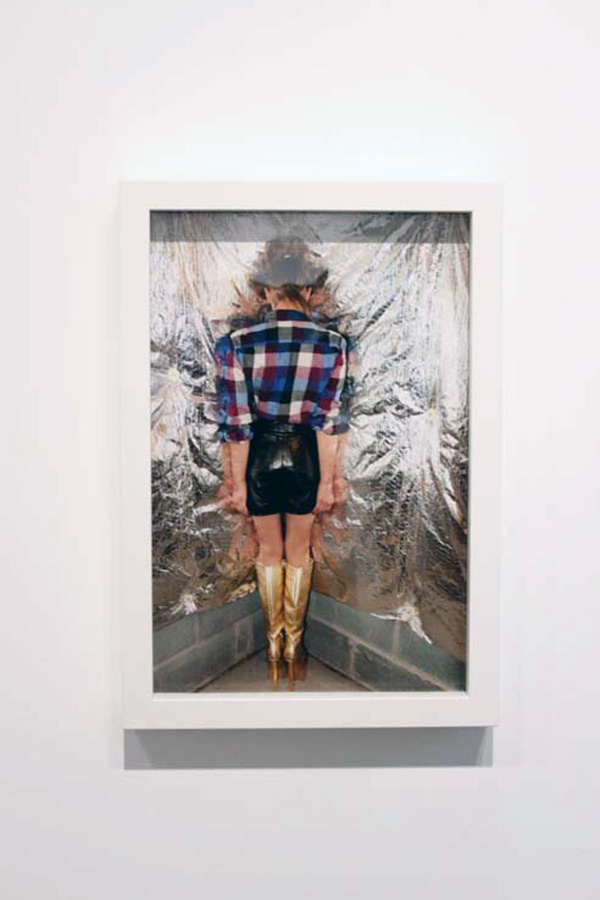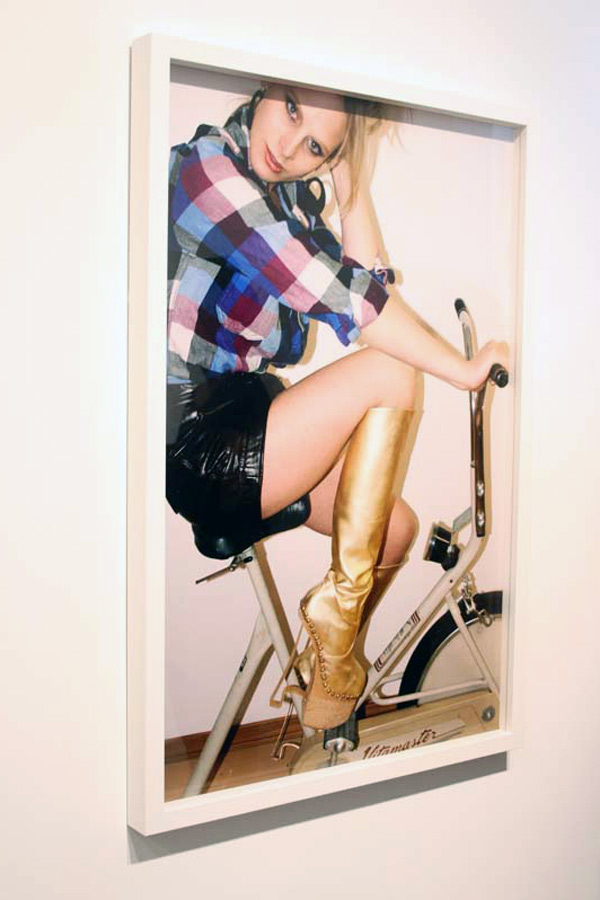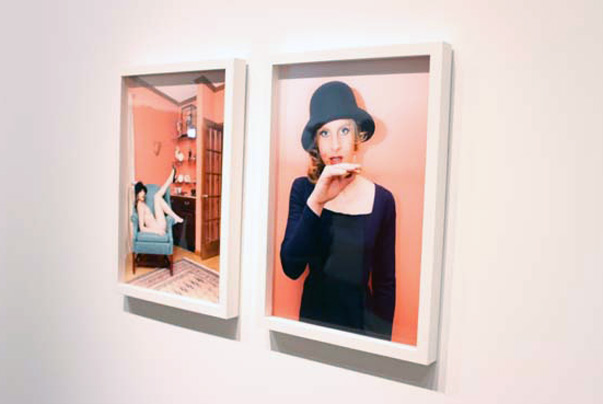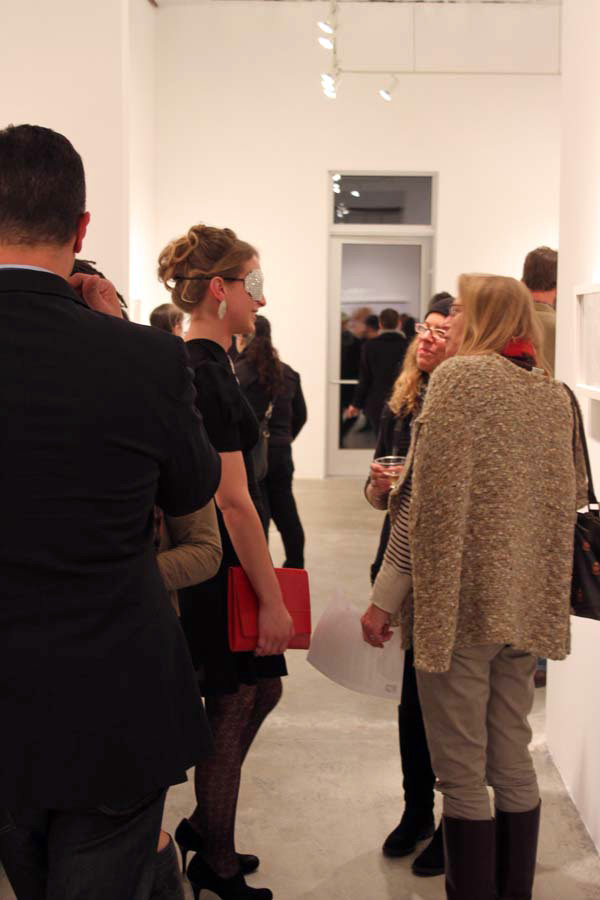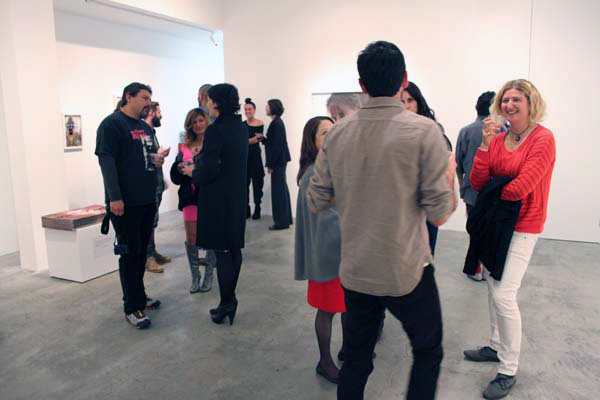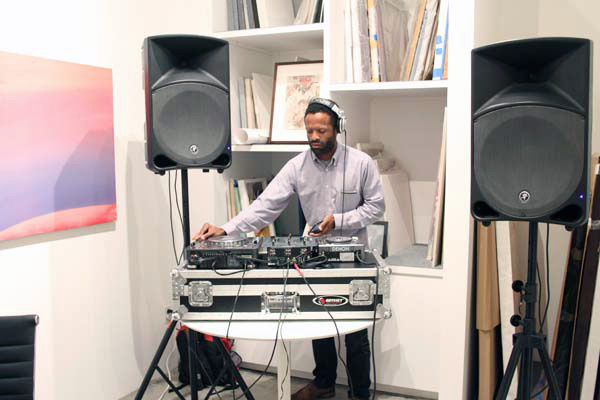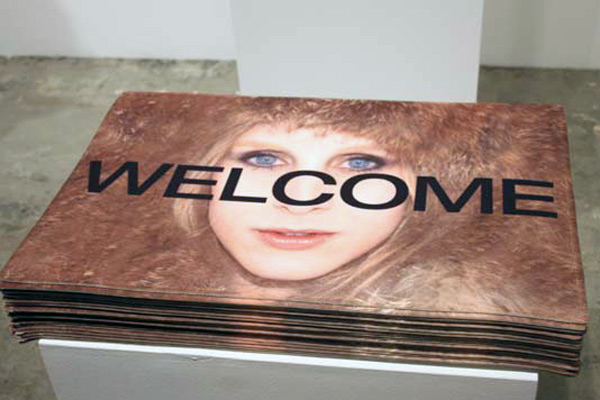 Zackary Ducker & Amos Mac
Distance is where the heart is, home is where you hang your heart
Luis De Jesus Los Angeles
Through Januaray 15, 2012