IN L.A.: Steve Roden at Susanne Vielmetter Los Angeles
Juxtapoz // Friday, 25 Mar 2011
1
Last week I stopped by the opening of Steve Roden's solo exhibit stone's throw at Susan Vielmetter Los Angeles Projects and was blown away by his new body of work.
Over the past 20 years, Steve Roden has developed a highly idiosyncratic aesthetic language from a complex practice where he distills personal meaning, serial processes and repeating systems in paintings, sculptures, performances, and sound installations. Often relating to text and sound, his work embodies a highly nuanced balance between intuitive, handmade forms and complex conceptual systems. On view in the exhibition will be a series of new paintings, several large scale works on paper, a suite of sculptures and a film based on a few stones that have both a personal and a larger cultural meaning to the artist.
"In the fall of 2008, a month or so after my grandmother died, I visited her sculpture studio and brought home several stones she had started to work on but never finished. The stones resonated with me because they were "in process" and unresolved - existing somewhere between nature and sculpture. I also found in her studio a small piece of paper on which she had written a quote by Henry Moore. While I tentatively approached the use of these stones in a series of drawings in early 2009, it wasn't until the spring of 2010, during a residence at Chinati, that I began to find ways to work in deeper conversation with the stones, returning for the first time in nearly 20 years to the idea of making work based on observing things in the manner of making a still life. Of course, I was not interested in making a still life, but I wanted to allow the stones to challenge my process.
As I began these works, a number of reference points entered the conversation: the hermetic and intimately personal nature of Jasper John's post-70's paintings (as well as the similarity of his hatch marks to my grandmother's chiseling), Chinese scholar rocks, a small display of crystals and stones I had seen on a desk in Goethe's house in Weimar 8 years ago, Christian Wolff's score "stones" which I have carried in my wallet for years, some early films of Dennis Oppenheim, Gary Beidler's film "hand held day", Jackson Pollock's awkward 1953 painting "Portrait and a Dream" - and most importantly the way certain analog activities, materials, and surfaces - hands, stones, paper, pencils, paint, film, drawing, wrapping, rubbing, etc. - seemed to relate more to a history of ritual, than to contemporary art (I'm talking about the inside, not the outside).
In the process of working on paintings, drawings, sculpture, film and sound, these stones were consistently referenced for visual decisions. Some of the works also contain information derived from scores based on the vowel structure and/or musical note structure (a-g) of my grandmother's Henry Moore quote... I've titled the show "stone's throw" not only for its reference to stones, but because I like how the phrase is used to describe a short, yet inconsistent (and potentially unknown or un-measurable), distance from a source. All of the works in the exhibition exist a "stone's throw" from the stones that fueled their making..."
-Steve Roden, February 2011
Following are a few photos from the opening reception but you should definitely stop by to see this stunning new body of work in person.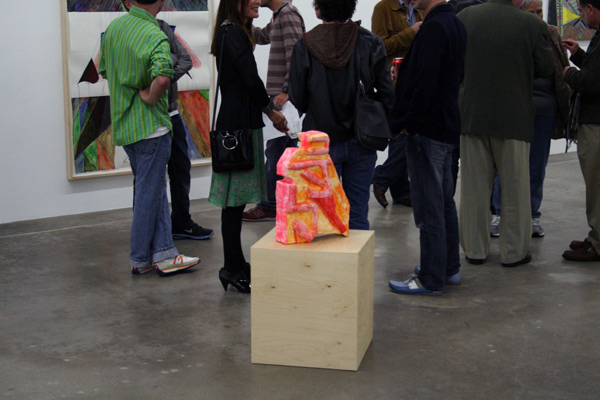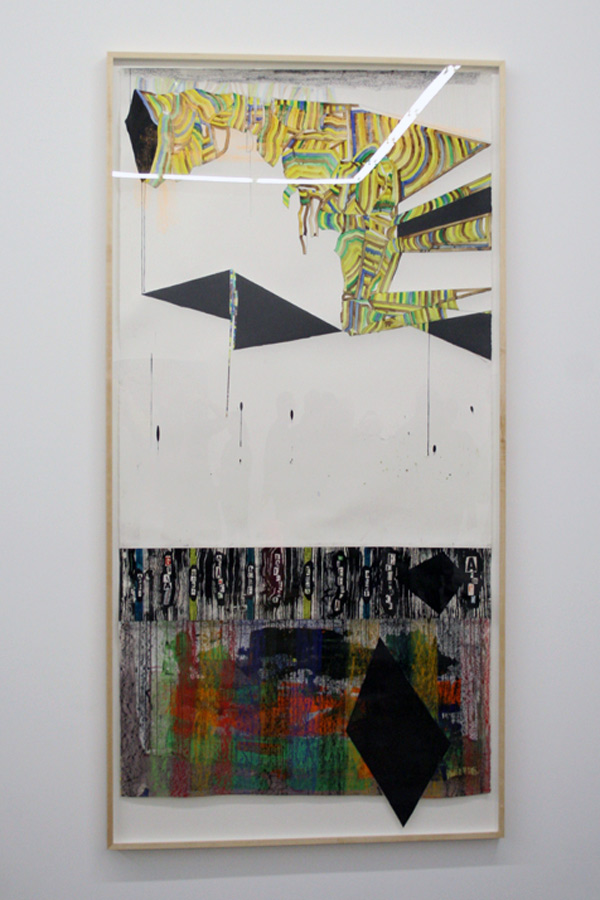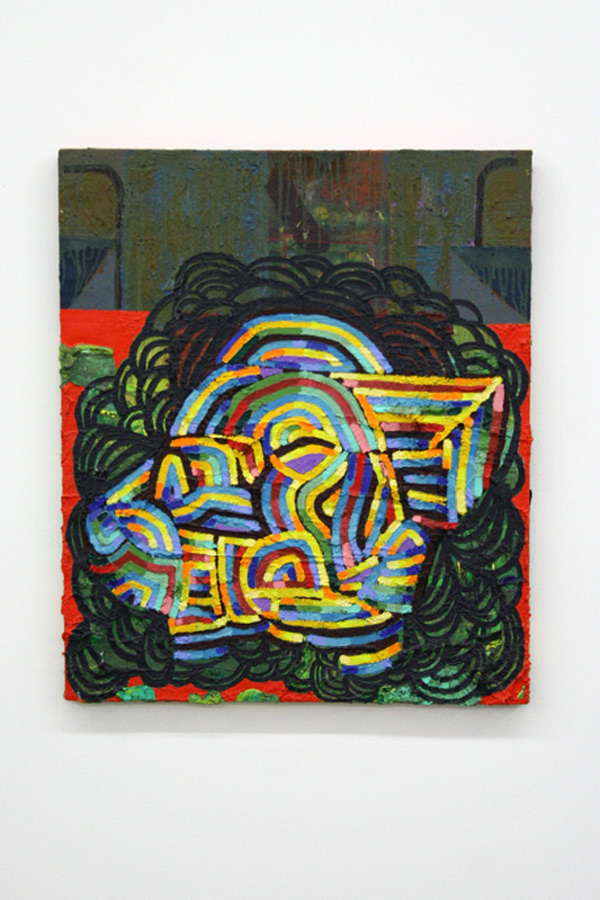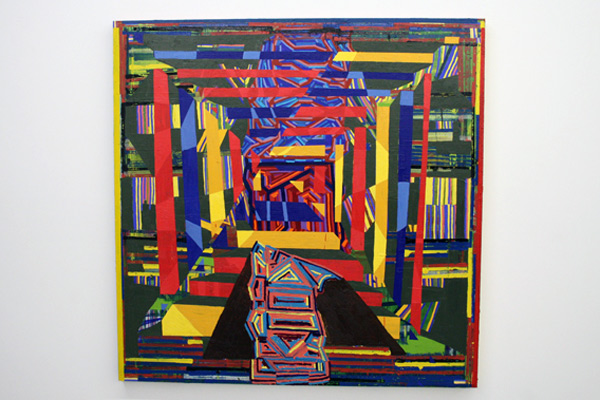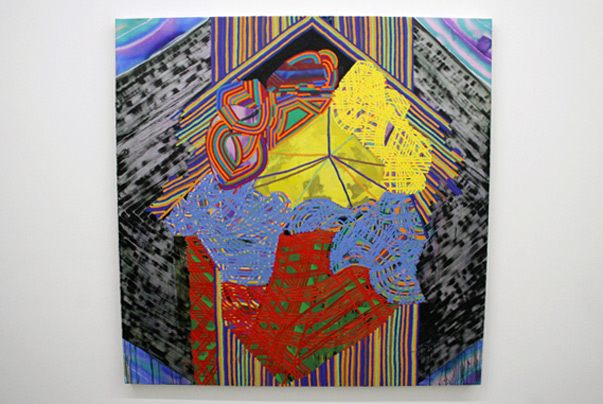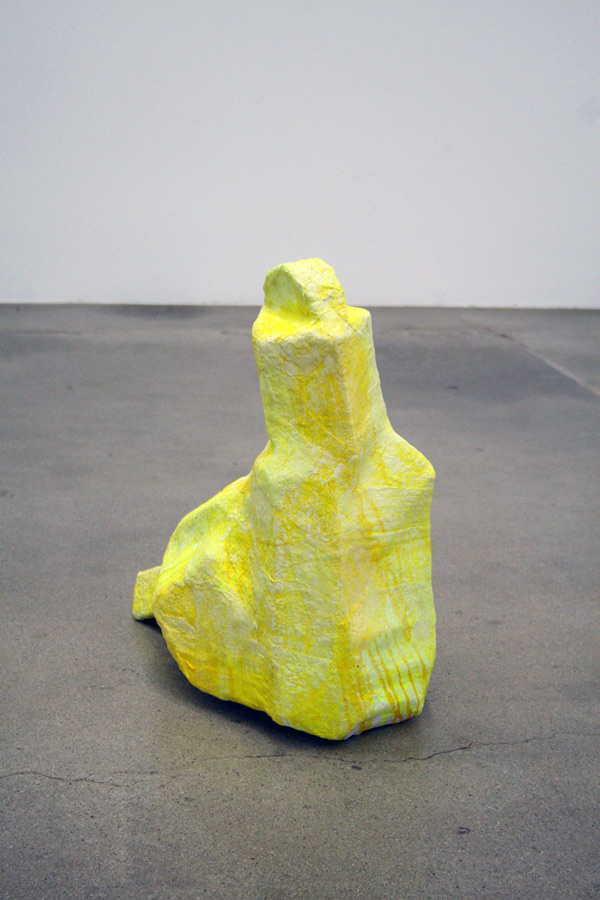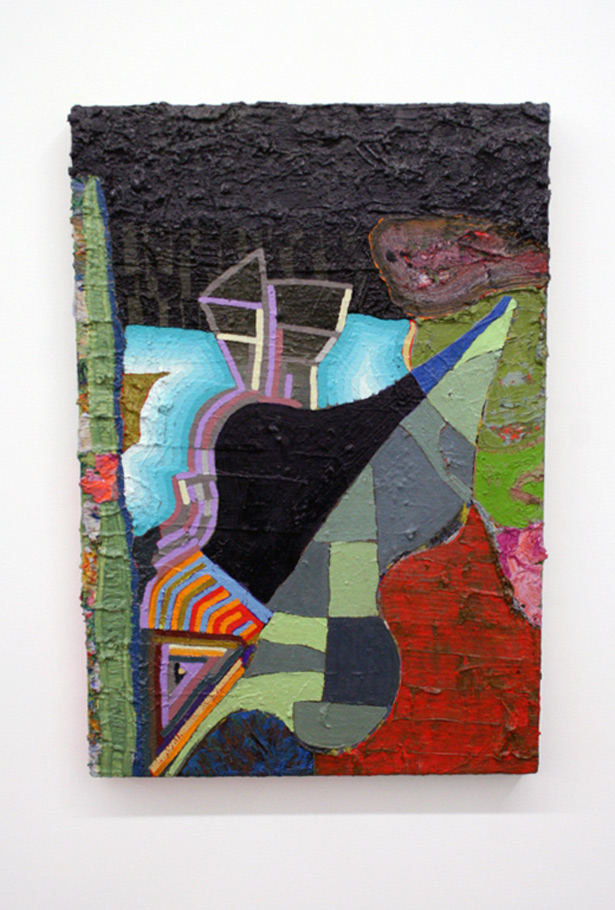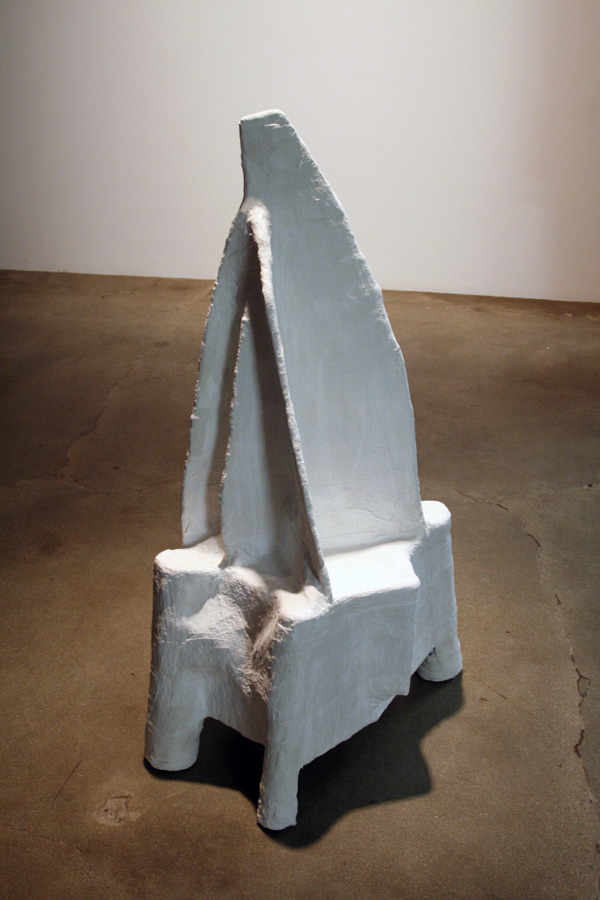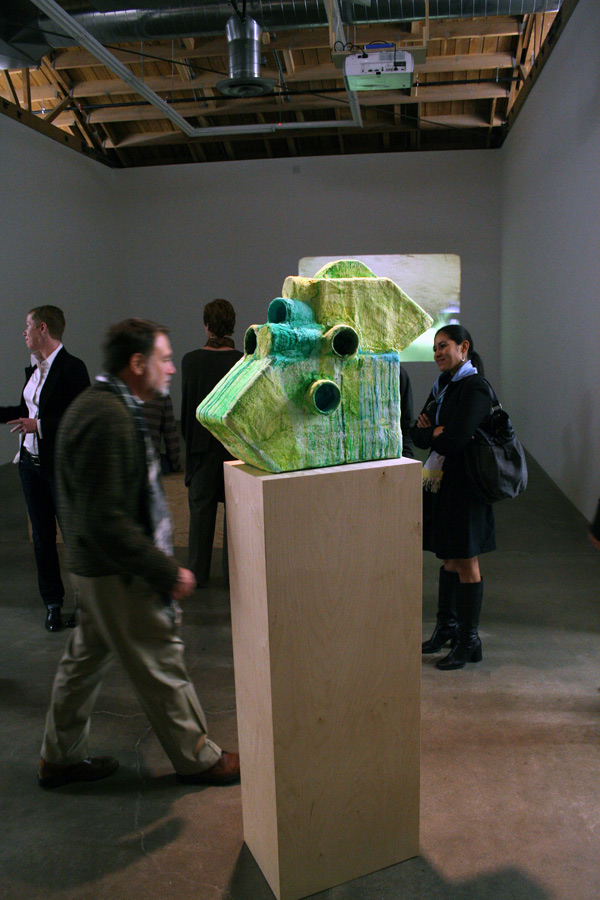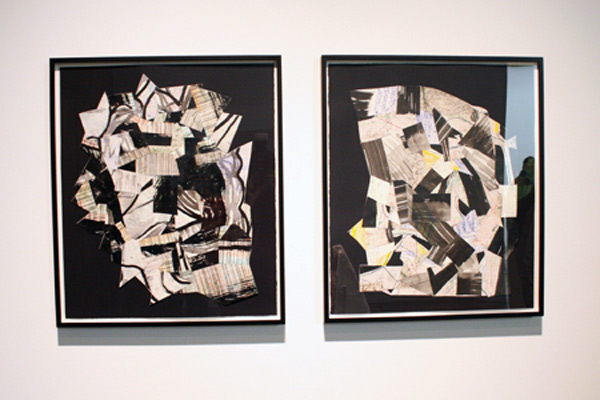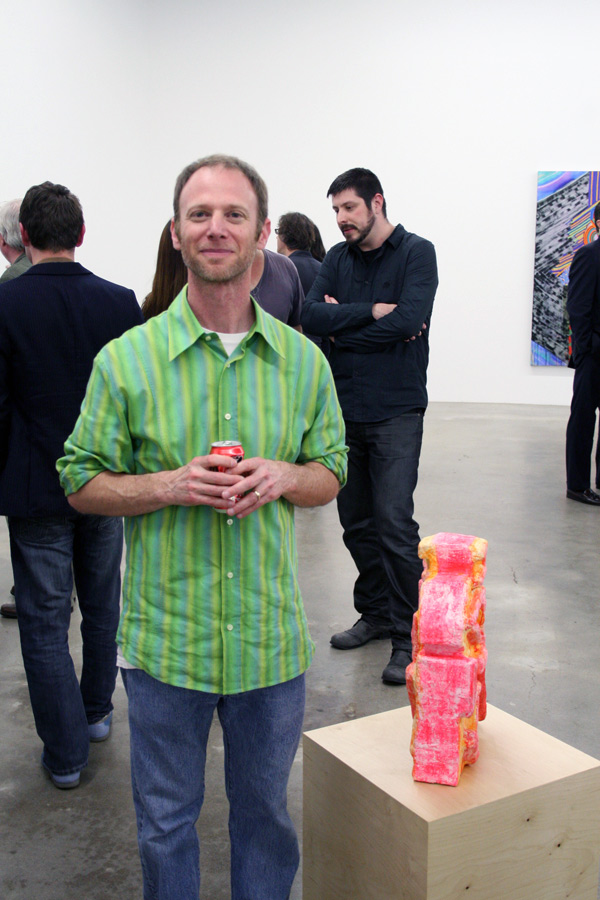 Artist Steve Roden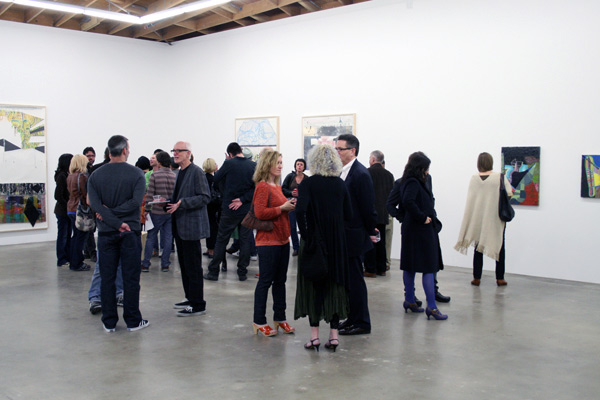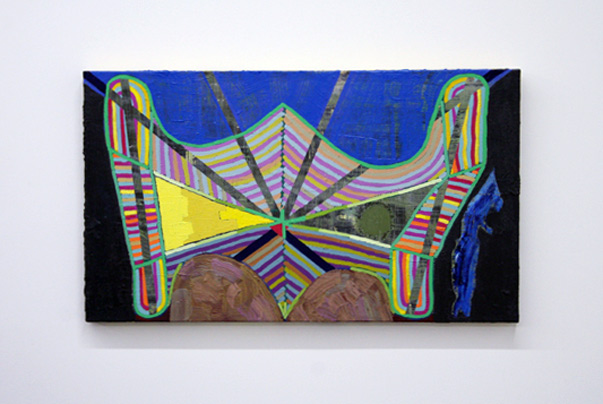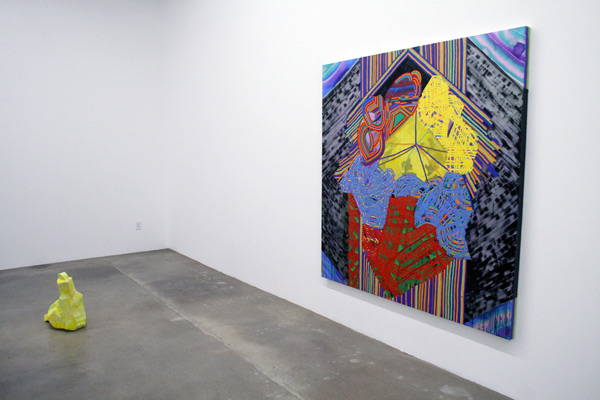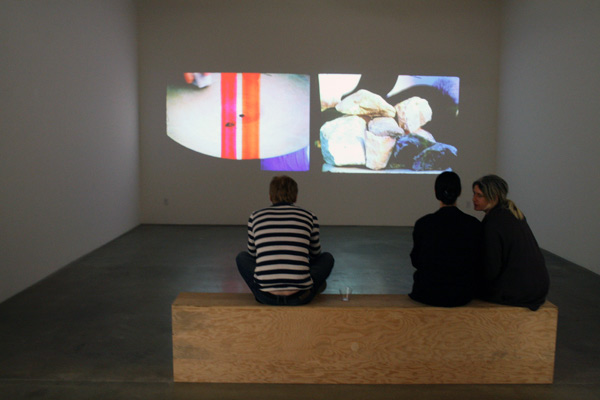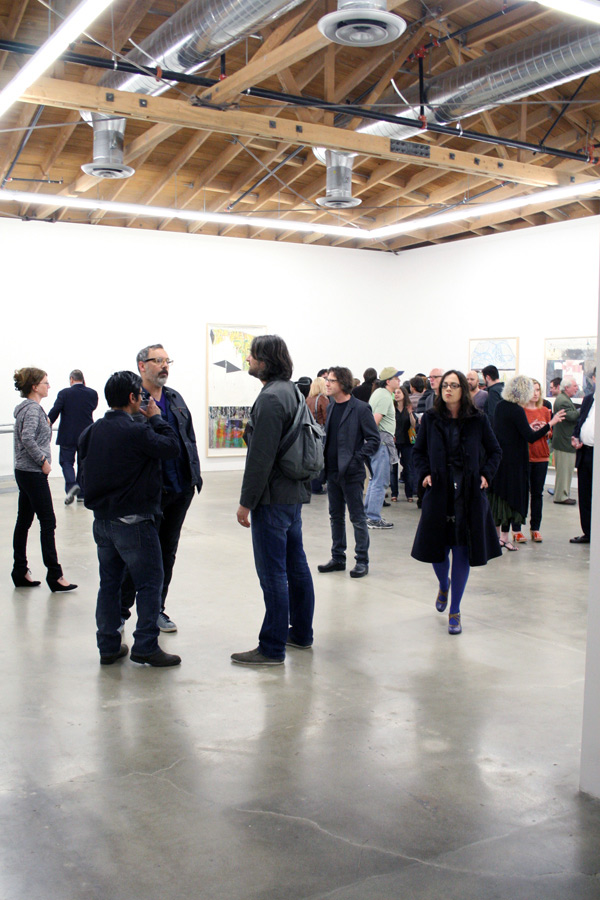 stone's throw
Steve Roden
Susanne Vielmetter Los Angeles Projects
Through April 23, 2011