In L.A.: Patrick Wilson at Susanne Vielmetter
Juxtapoz // Monday, 12 Sep 2011
1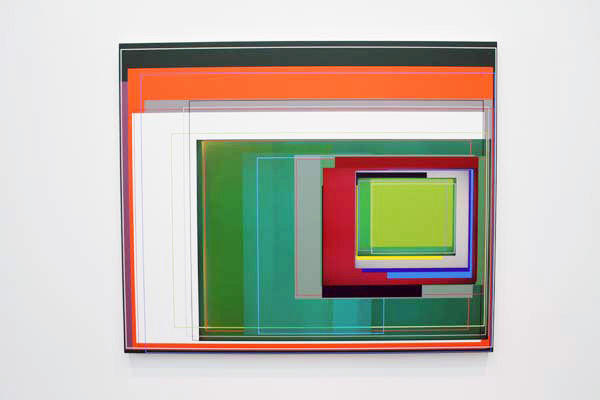 Patrick Wilson's Good Barbecue opened this past Saturday at Susanne Vielmetter Los Angeles Projects.
The press release reads:
Susanne Vielmetter Los Angeles Projects is pleased to announce a solo exhibition of new paintings by Los Angeles based artist Patrick Wilson in galleries 3 and 4. On view will be a range of new paintings in which Wilson continues to translate color and light into luminous and flawlessly calibrated abstractions. Wilson's technique is straightforward - using drywall blades, rollers and masking tape he moves color around in controlled areas. The resulting compositions are elaborately layered squares, rectangles and lines of stunning color and radiance. Alternating between surfaces where the paint has been rolled on and where translucent layers are being pulled repeatedly over the surface, Wilson crates a spectacle of great beauty, in which the painting alternately offers resistance to the eye or pulls the viewer into glowing fields of brilliant depth.
Following are a few images from the opening reception.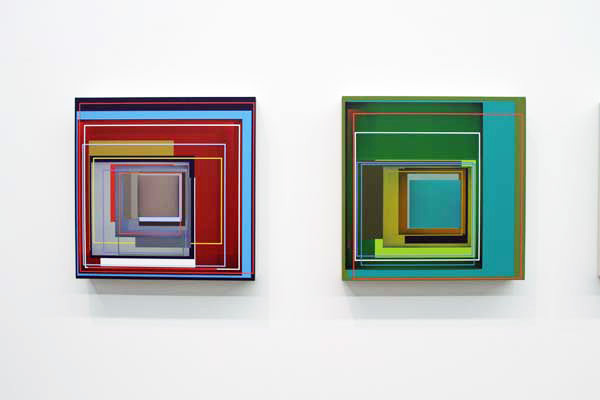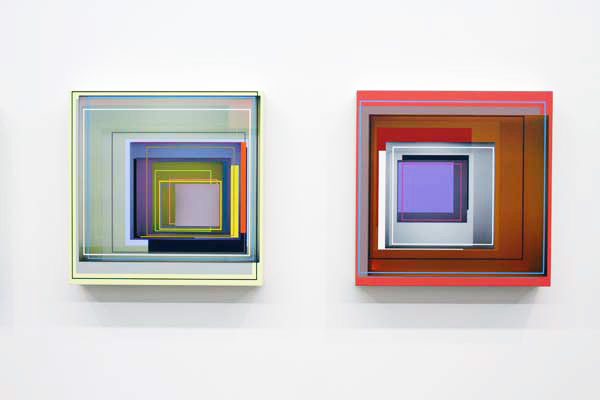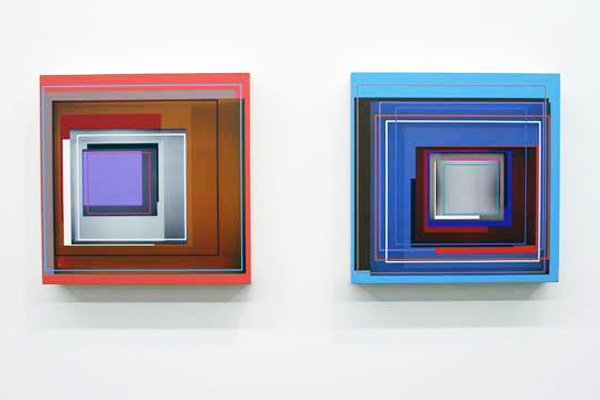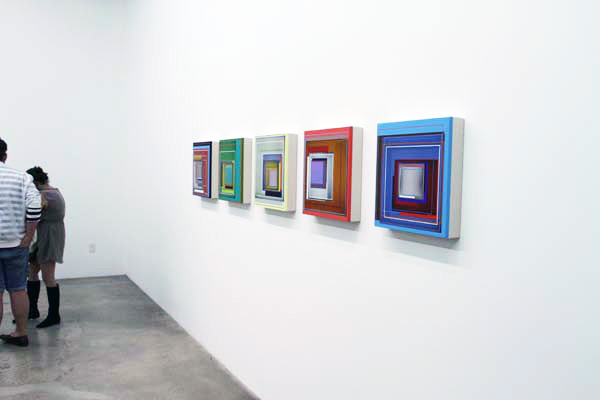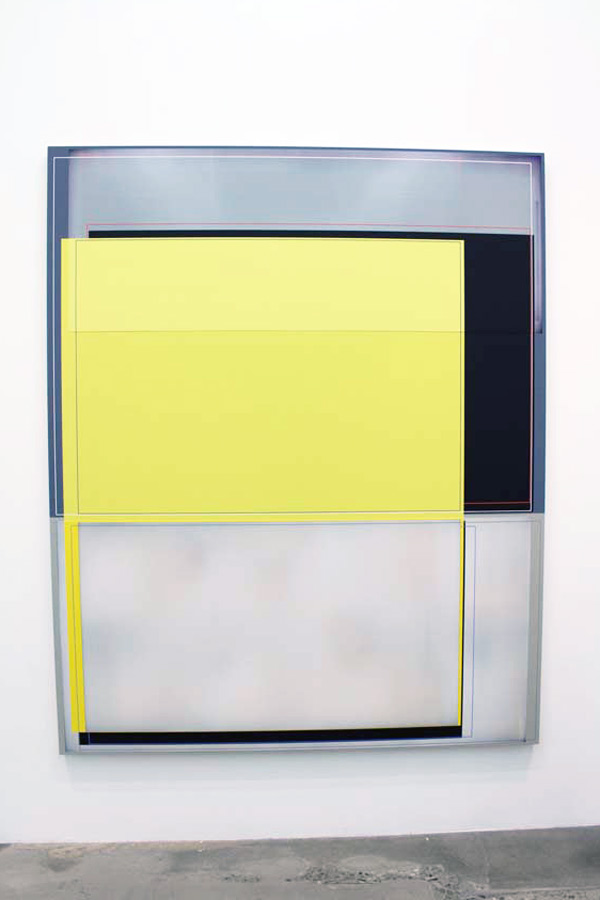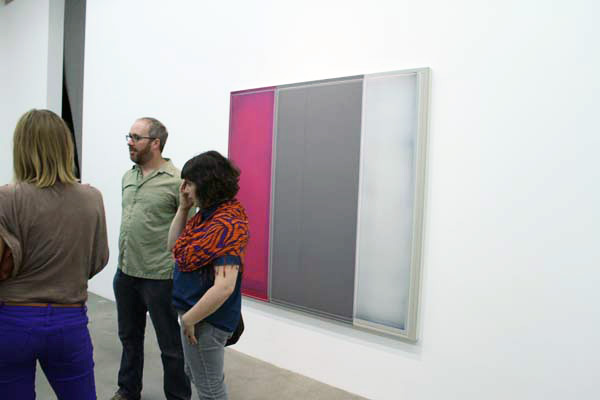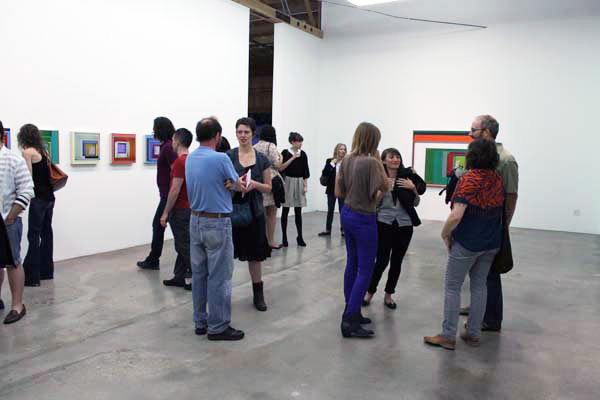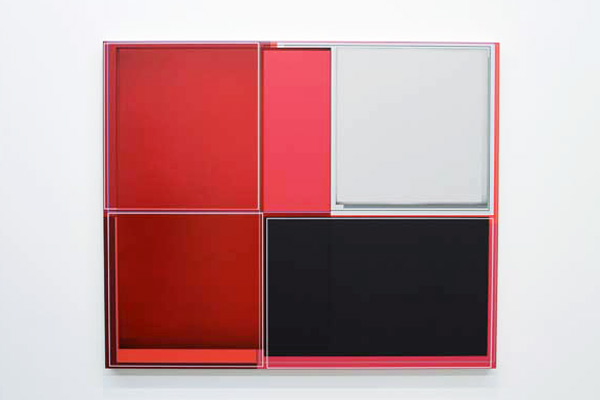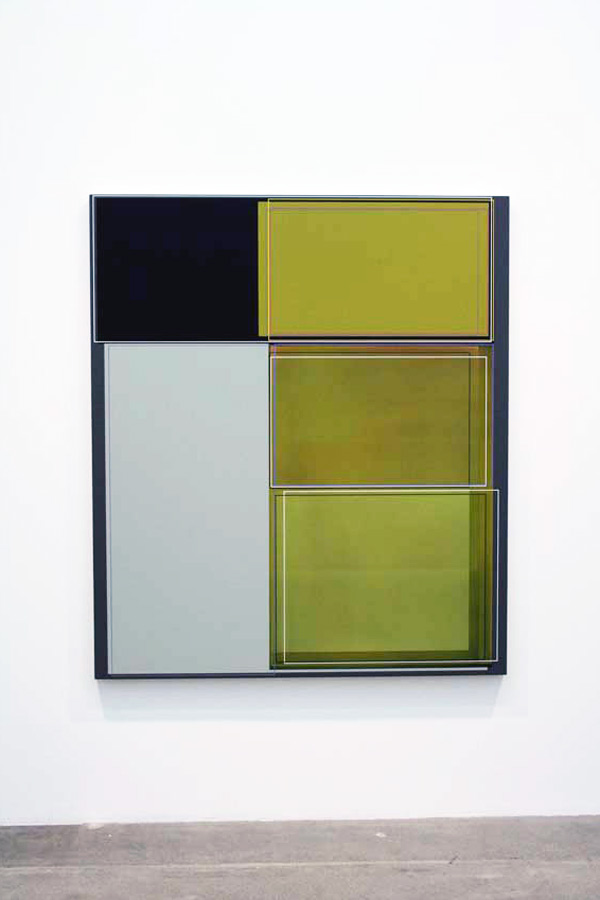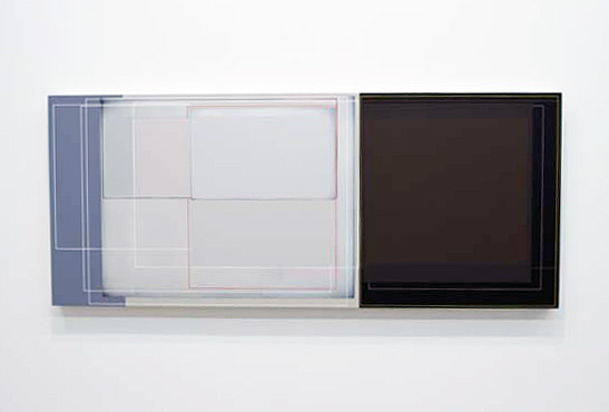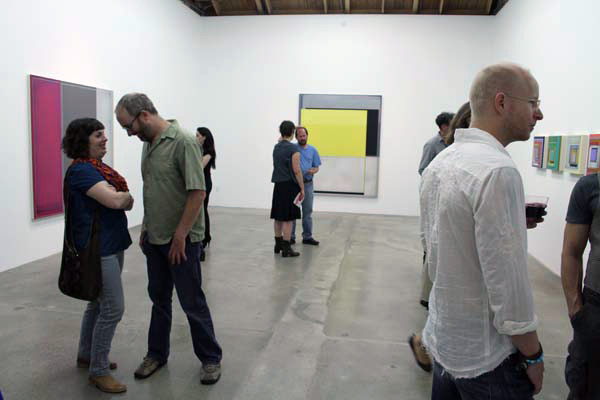 Patrick Wilson
Good Barbecue
Susane Vielmetter Los Angeles Projects
Through November 5, 2011