IN L.A.: Mike Kelley at Gagosian Gallery
Juxtapoz // Wednesday, 12 Jan 2011
1
I stopped by the opening reception for Mike Kelley's "Kandor 10/Extracurricular Activity Projective Reconstruction #34, Kandor 12/Extracurricular Activity Projective Reconstruction #35" at Gagosian Gallery in Beverly Hills, Mike Kelley's first exhibit at the gallery.  The exhibit is stunning; the gallery is filled with large-scale sculptures, videos, and beautiful lenticular images. Walking into the gallery is like stepping into another world, I was seriously blown away.  The press release reads:
"The Kandors, begun in 1999, are representations of Superman's city of birth, the only remaining part of his home planet, Krypton. In the well-known comic books, Superman saved the miniaturized city in a bottle fed by a tank of atmosphere. Kandor's depiction in these narratives is inconsistent and fragmentary, prompting Kelley to create multiple versions of it, cast in colorful resins and illuminated like reliquaries. Kandor 10, a yellow city housed in a hand-blown, pink glass bottle, is a grouping of tall skyscrapers situated within a full-scale rock grotto; Kandor 12, constructed in off-white resin and evocative of a group of chess pawns, or minarets, is encased in a shadowy brown bottle, which sits on a platform resembling a Greek column positioned in front of a chest of drawers and an illuminated translucent green wall.
The EAPR video series – first shown as the exhibition "Day Is Done" at Gagosian, New York in 2006 – stems from photographs of what Kelley calls "folk performances"—common, often carnivalesque, activities documented in school yearbooks, local newspapers, or home snapshots. The two videos comprising EAPR #34 are based on an image of what appeared to be an amateur stage play, featuring a "royal" male character with his female harem. In one of them, a "King" lords over his harem. In the other, a group of "Queens" demean a male servant. EAPR #35 features a cast of gnome-like characters who shamble around aimlessly in a cell. The videos are presented with the sets in which they were shot. Kelley has described the EAPR videos as defensive shields against the gaps or "repressed trauma" in his Educational Complex (1995), a model of his childhood home and every school he ever attended, merged into one structure."
Following are a few photos from the evening, however this is an exhibit you really should stop by and experience in person.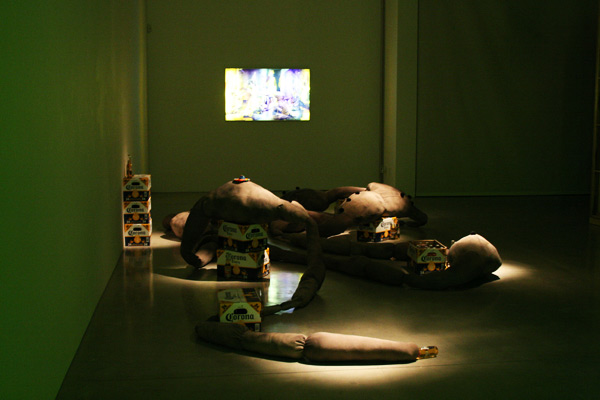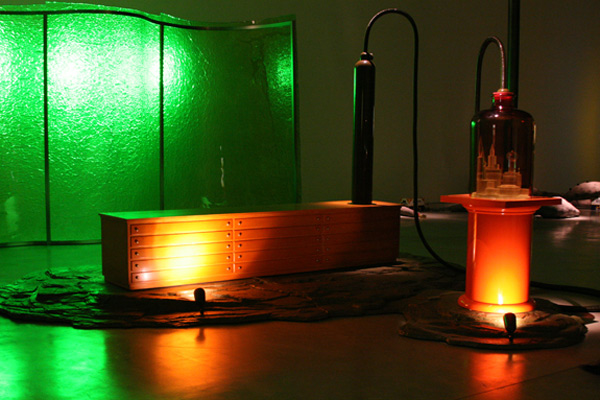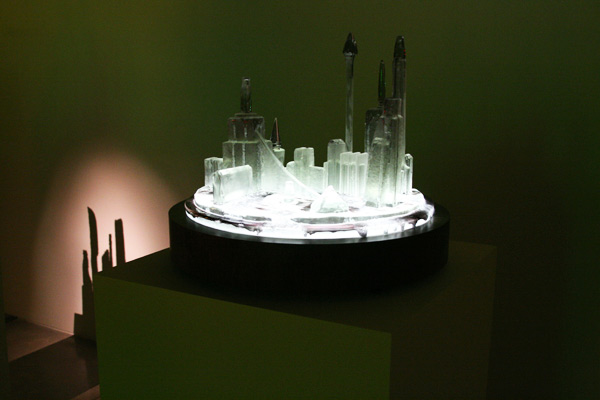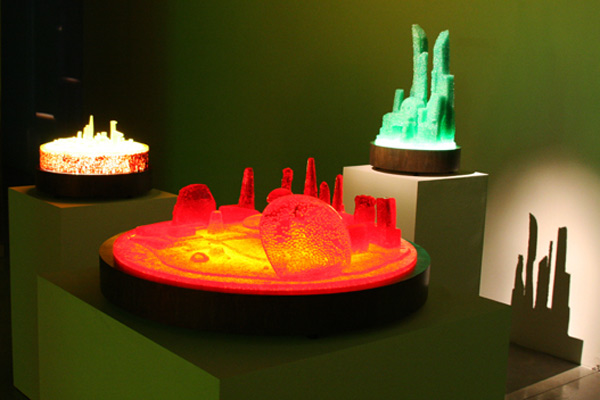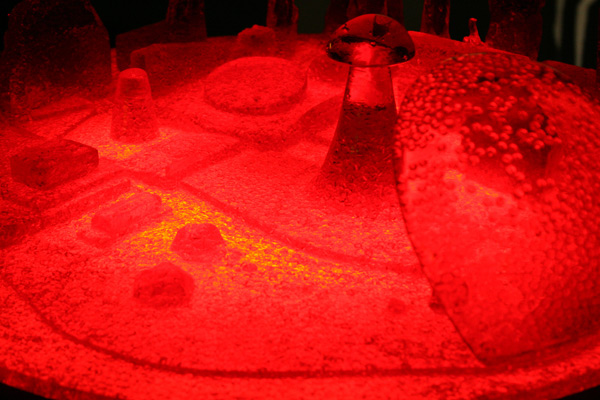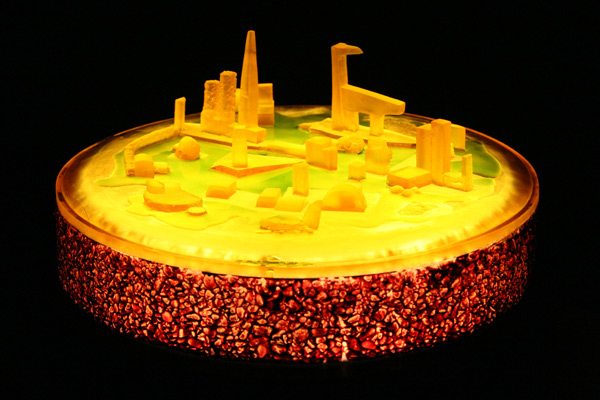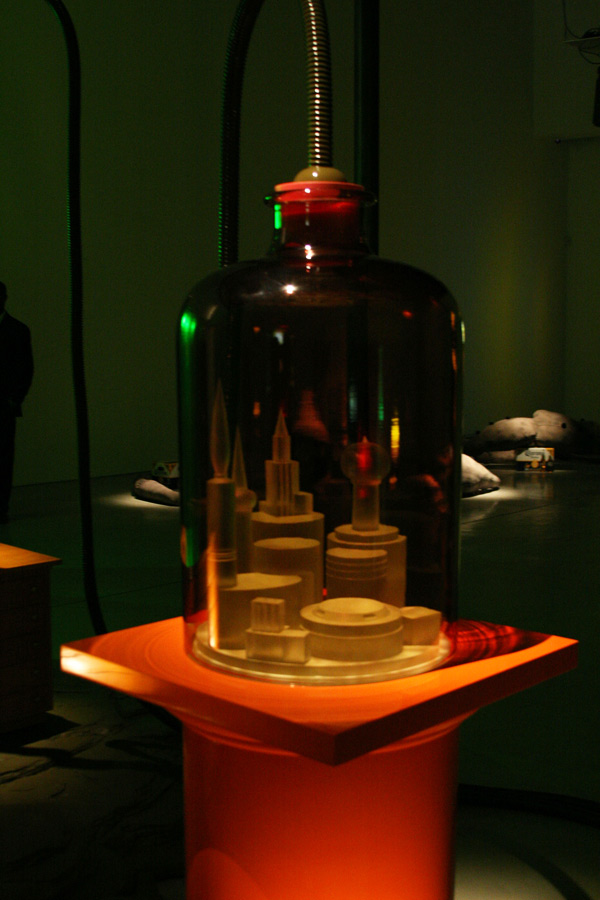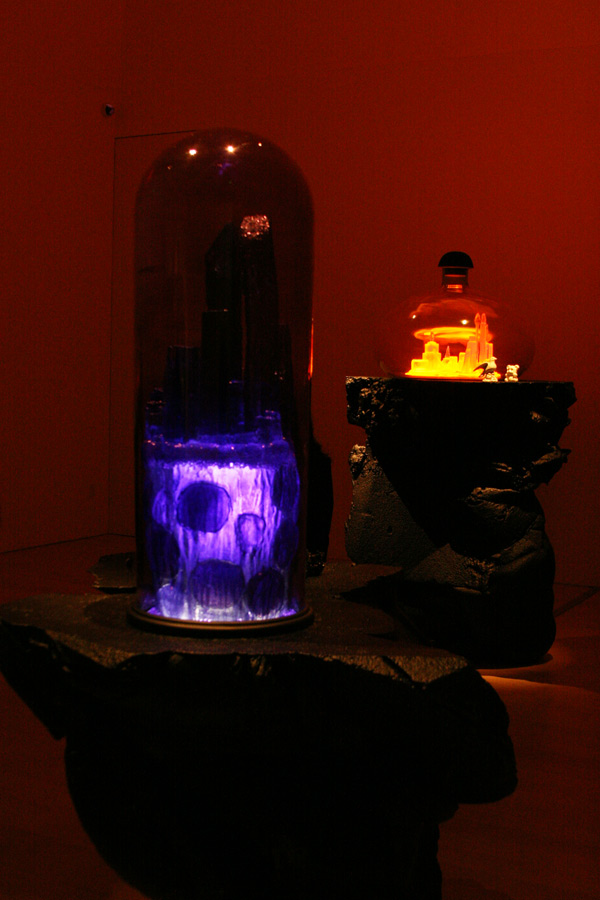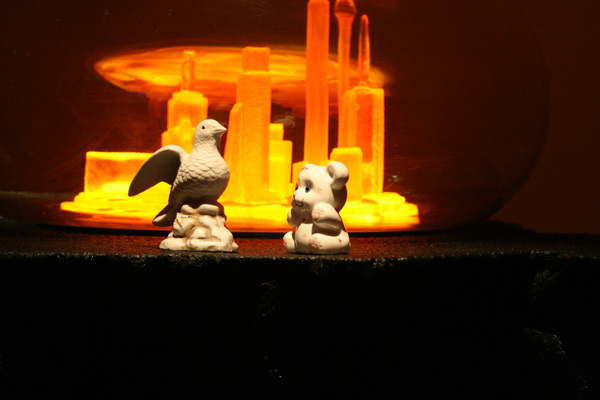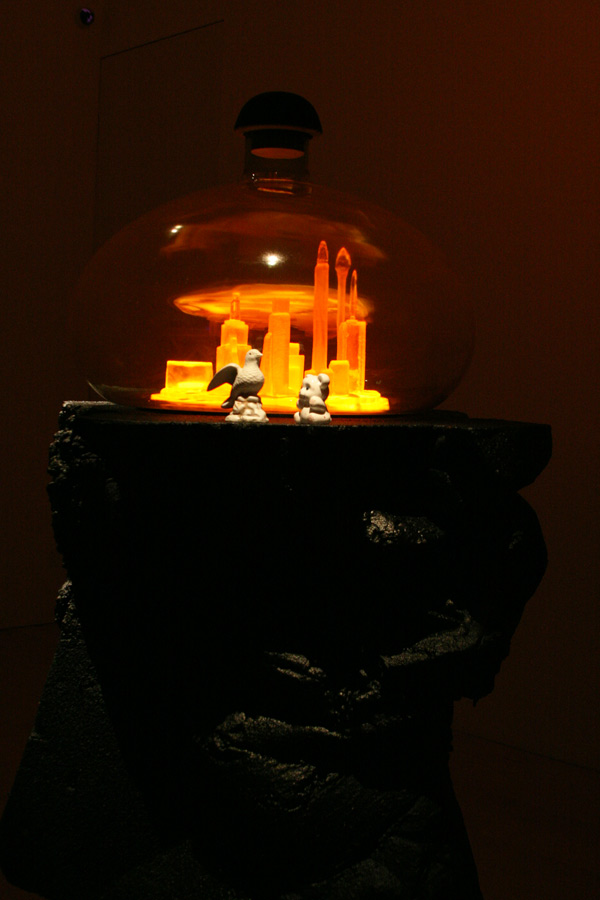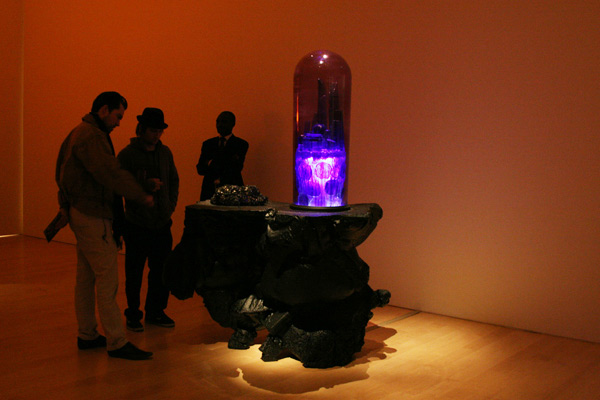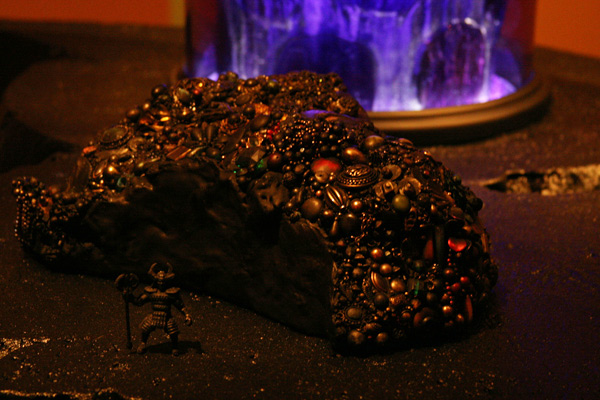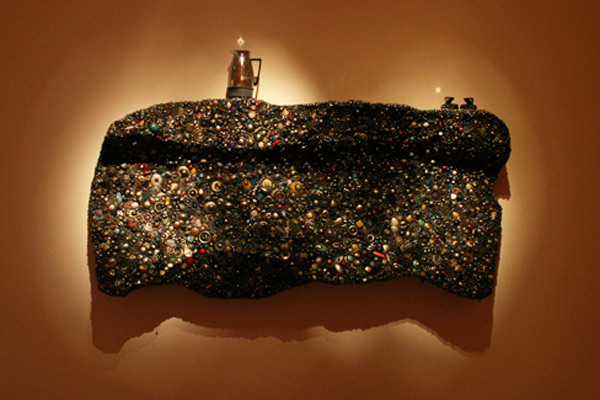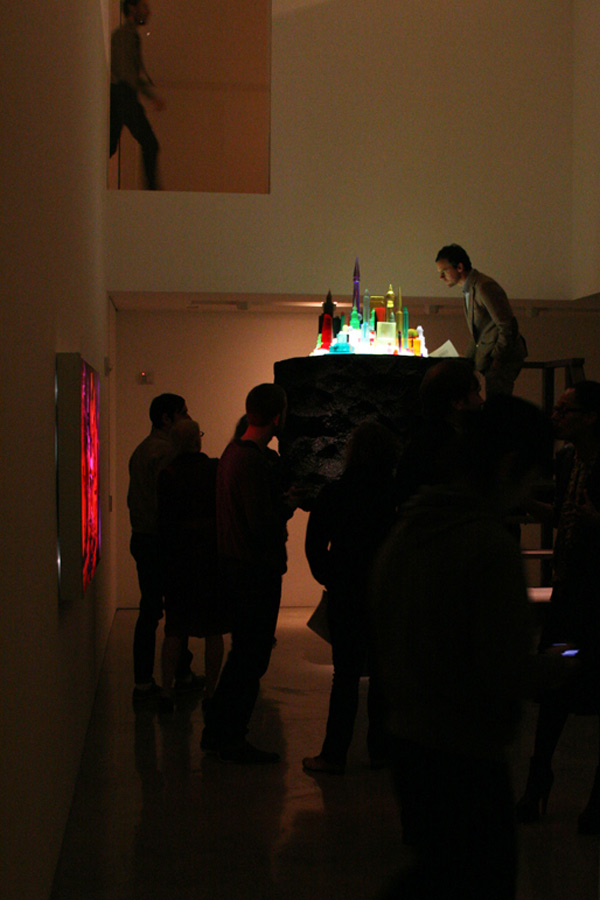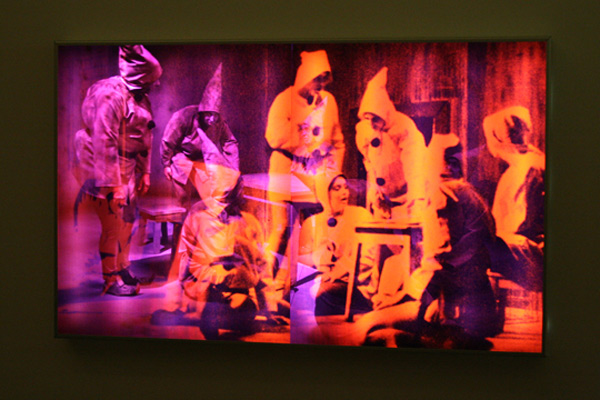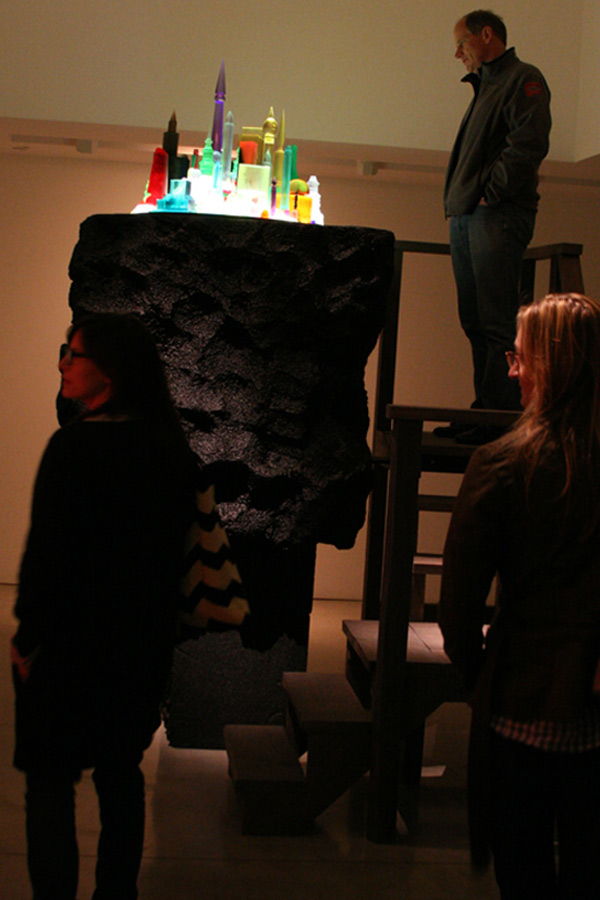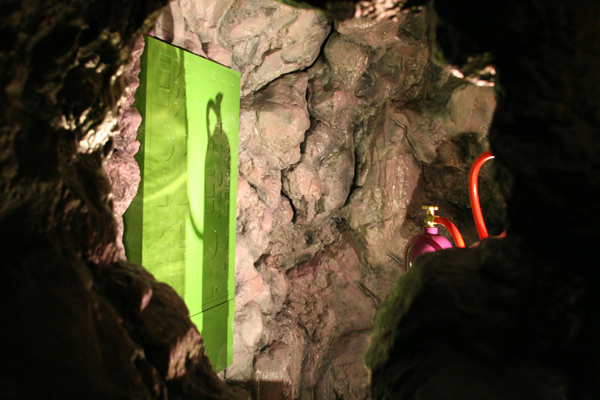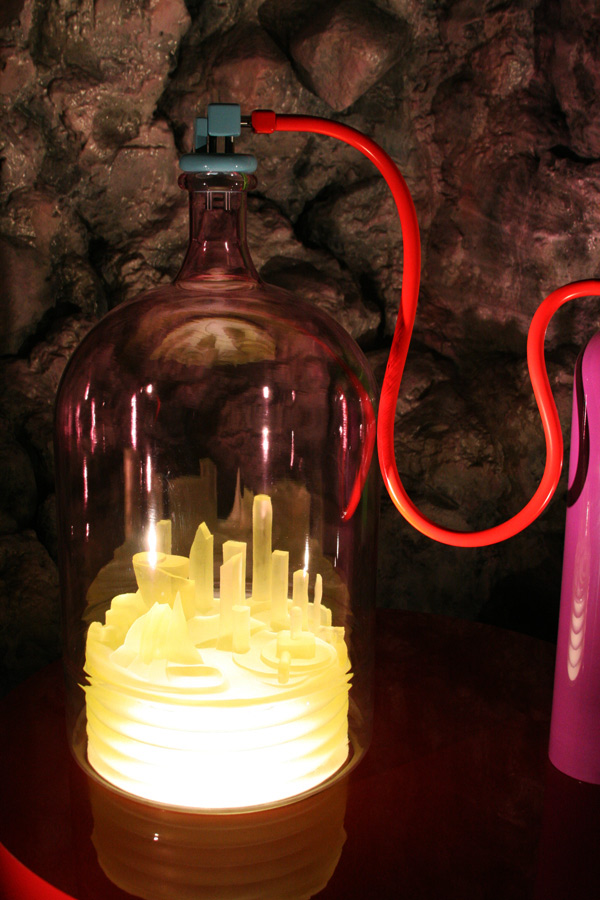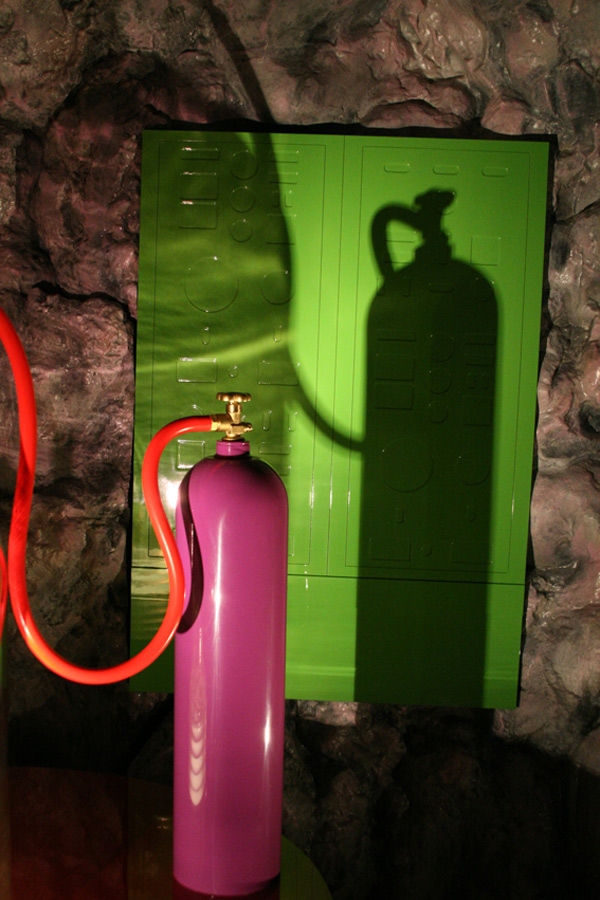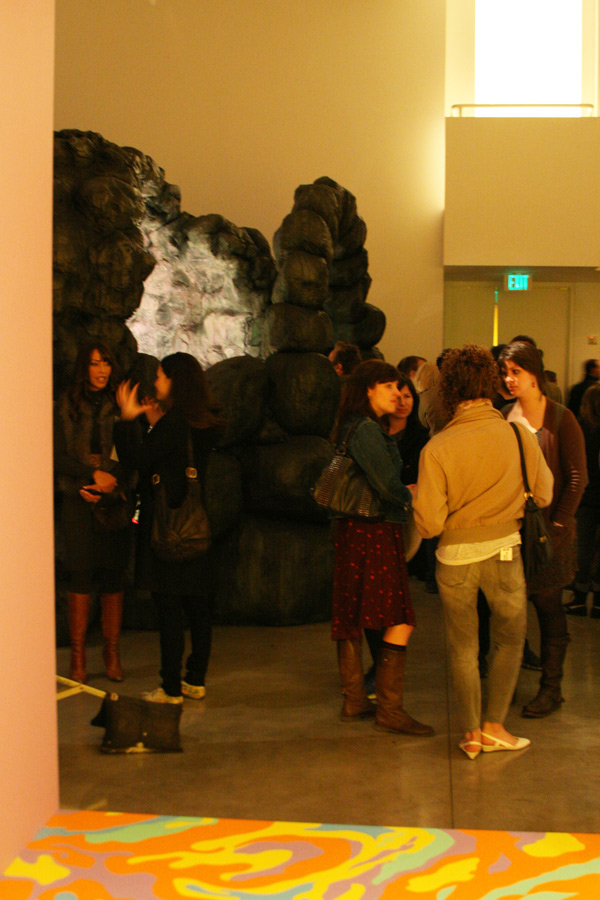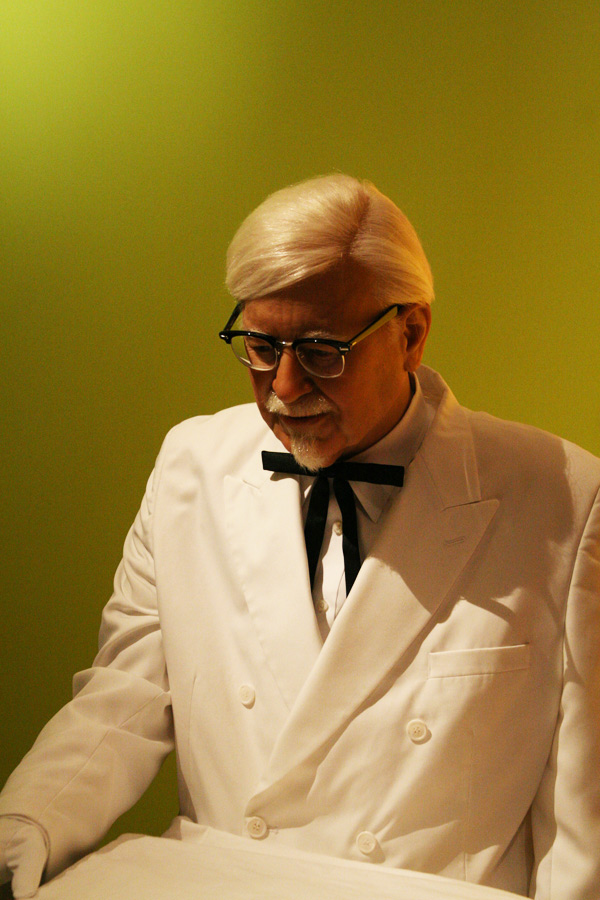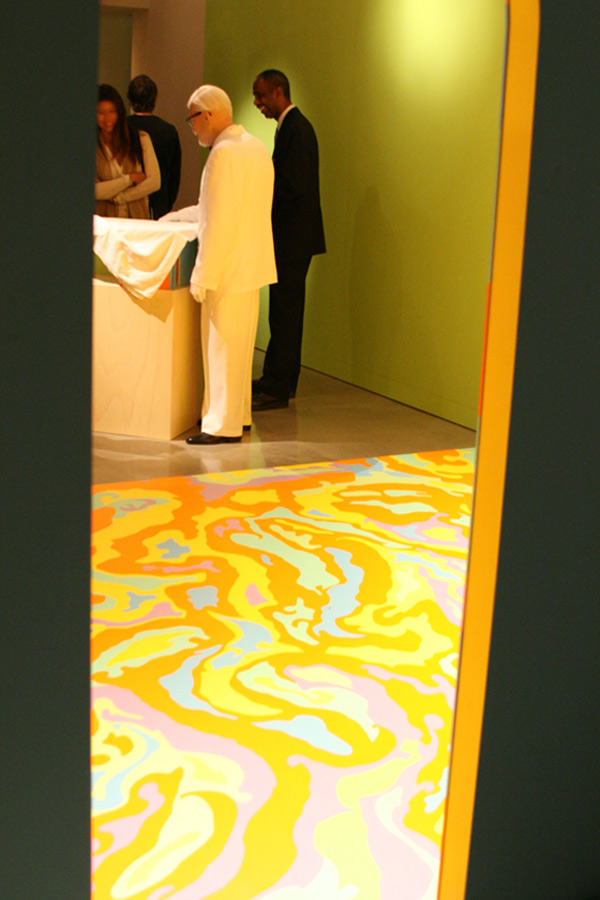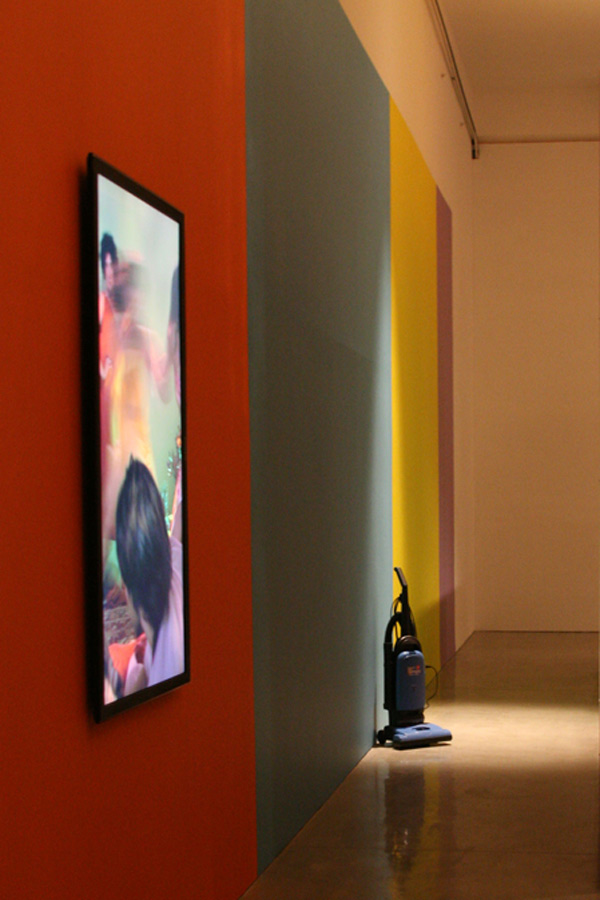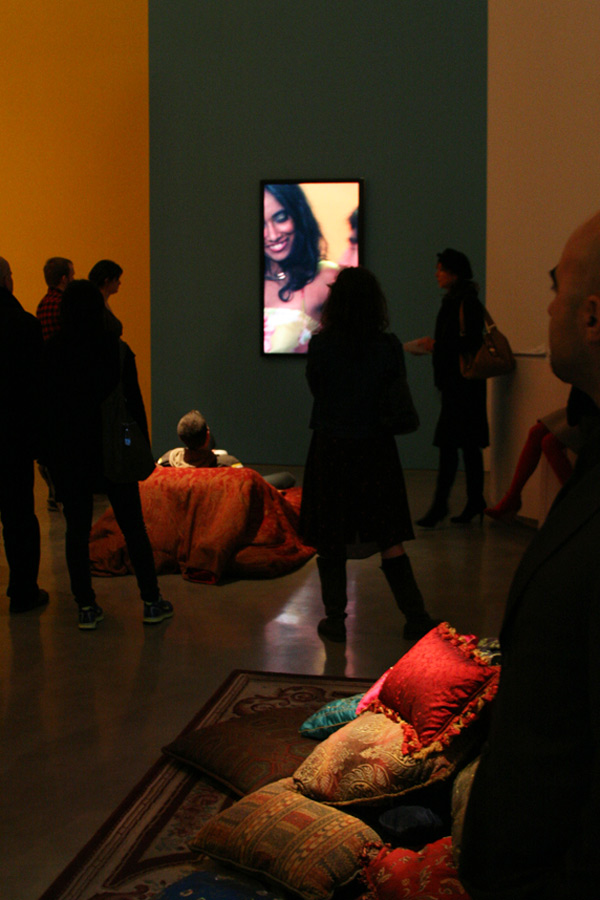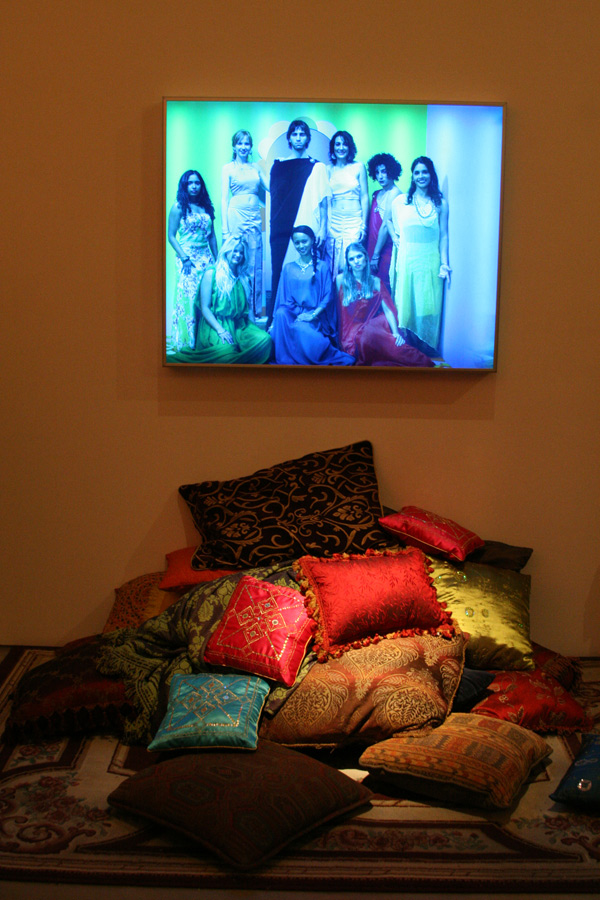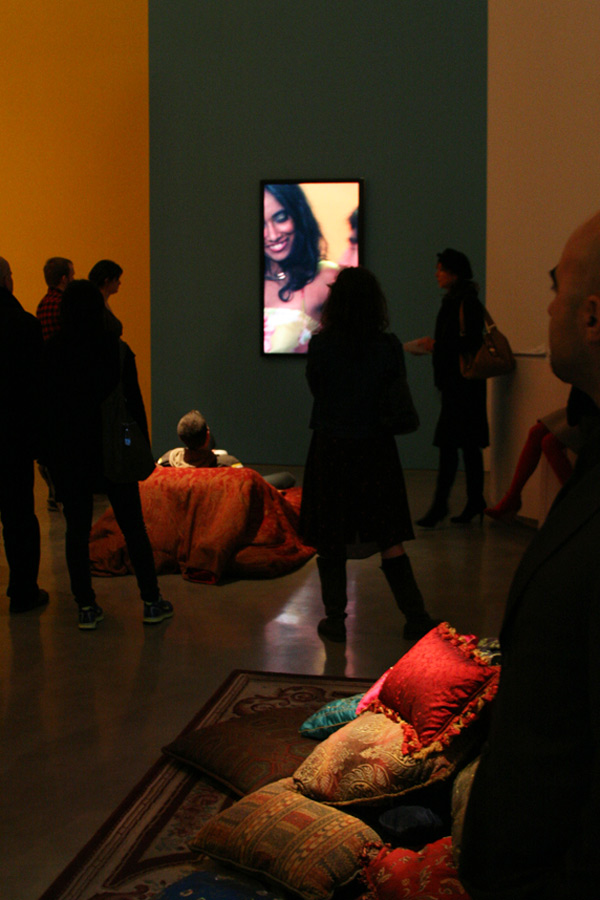 Mike Kelley
Kandor 10/Extracurricular Activity Projective Reconstruction #34
Kandor 12/Extracurricular Activity Projective Reconstruction #35
Gagosian Gallery, Beverly Hills
Through February 19, 2011