Image Gallery
In L.A. Mike Brodie @ M+B Gallery
Juxtapoz // Thursday, 21 Mar 2013
1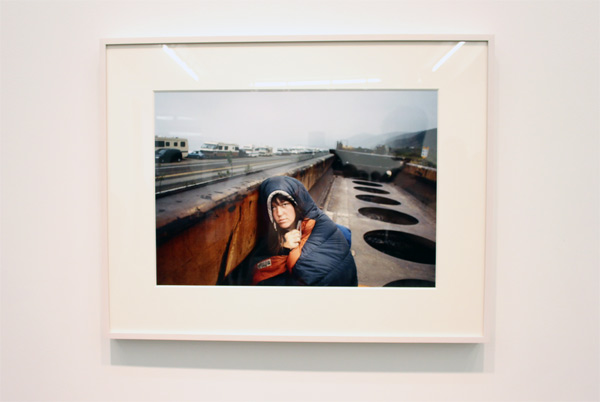 M+B is proud to present Mike Brodie's highly anticipated second solo exhibition, A Period of Juvenile Prosperity. The exhibition of thirty new color photographs will be Brodie's first solo exhibition in six years and opens in conjunction with the publication of Brodie's first monograph bearing the same name, published by Twin Palms. The exhibition will be shown simultaneously in New York at Yossi Milo Gallery and run at M+B in Los Angeles from March 16 through May 11, 2013, with an opening reception and book signing on Saturday, March 16 from 6 to 8 pm.
For three intense and prolific years, Brodie crisscrossed the states hopping trains, hitchhiking and employing whatever freely available means to fuel his burning lust for movement. The resulting photographs weave a telling photo narrative relatable to Kerouac's On The Road, capturing the raw spirit of adventure and unbridled freedom Brodie and his friends sought and lived. A natural, Brodie's camera functioned as an extension of himself, an obsession. There was no thought-out intention to document or record, the resulting images just happened after Brodie found a Polaroid SX-70 on the backseat of a friend's car. Soulfully and intimately depicted against a constant backdrop of movement are savages "riding suicide," maps in filthy hands, tender moments of slumber and ruddy faces framed by wind-whipped hair eagerly leaning into the next adventure. Brodie's tightly knit traveling community was bound by movement, ravenous for life's varied experiences and interactions and fueled by an intense curiosity to see, to feel, to meet something and someone beyond the towns in which they had been raised. Living outside of society's norms, this highly creative group lived neither on nor off, but parallel to the beaten path, gleaning society's detritus along the way to support their chosen version of the American Dream.
The photographs also document a period of transition in Brodie's life—just after puberty and just before manhood—when hitchhiking for the thrill of the open road, catching rides on freight trains bound for another nowhere town, eating the food left to rot by others and drinking the cheapest alcohol that crosses your lips seems like a perfectly logical and honest way to spend your days. Brodie's tableau repurposes symbols of decline—trains, Polariods, 35mm film, thrift store clothes—into a seemingly alluring form of ad hoc glamour and freedom tinged with punk rock idealism. The characters drift through post-industrial America. The result: a balance of comeliness and crustiness, filth and beauty, all finely measured by movement, a desire to move on and, at some point, move out of the picture. Although Brodie was never trained, his photographs are an honest and sincere look at the practice of photography that can only come from historical unawareness of the medium. Unknowingly, Brodie's images follow in the footsteps of photographers like Robert Frank, William Eggleston, Walker Evans and Nan Goldin.
Following are a few images from the opening reception, however this a stunning exhibition you should definitely stop by and experience for yourself.
-Amy Duran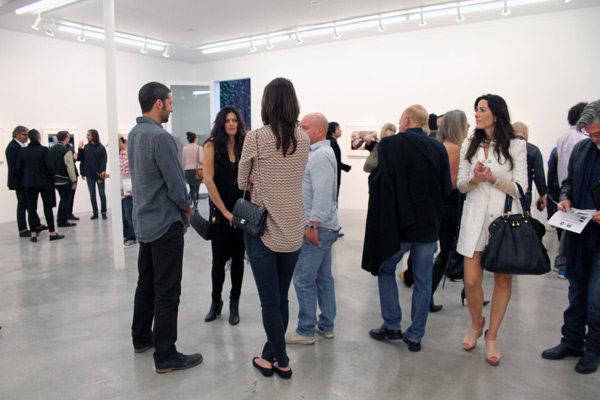 MIKE BRODIE

A Period of Juvenile Prosperity

M+B Gallery
Through May 11, 2013