In L.A.: Joshua Petker Studio Visit
Juxtapoz // Saturday, 11 Jun 2011
1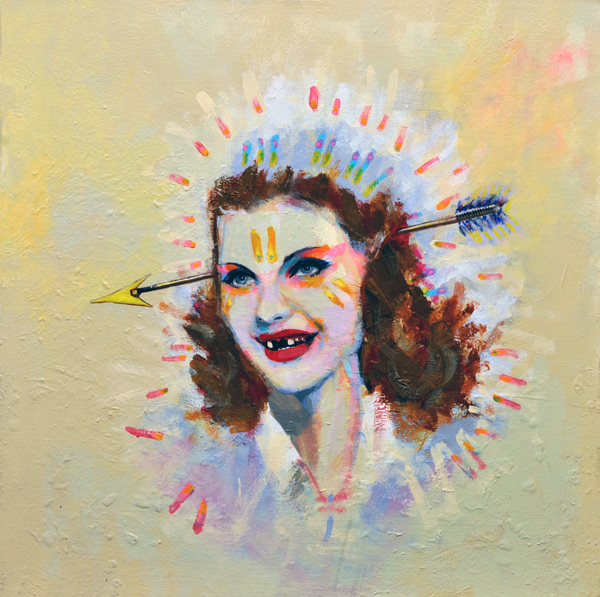 A: Joshua, tell us a little bit about this new body of work you've been working on for your upcoming mini-exhibit Celluloid Constellations.
J: Most of my work is about identity and image. The works in this show are all about identity and image. I've always been interested in the idea of celebrity and fascinated by how much importance we give fame in American society. And, as a figurative painter, I am interested in how actors and actresses loan their faces to a variety of characters and personalities and to how we, as the audience, or voyeurs, have relationships and attachments to faces and identities we don't know in reality and to how fame allows a face to mean a variety of things to the culture and to each of us who feel we have a relationship to an actor/actress or to a role they have embodied in a performance. I explored these ideas while painting this show. This body of work isn't about deconstructing fame and identity to the point of existentialism as much as it is a celebration of Hollywood, my hometown, while pursuing my interests in identity impermanence, and fame at the same time.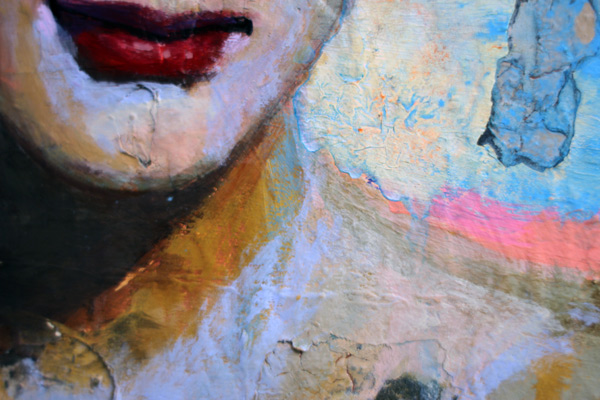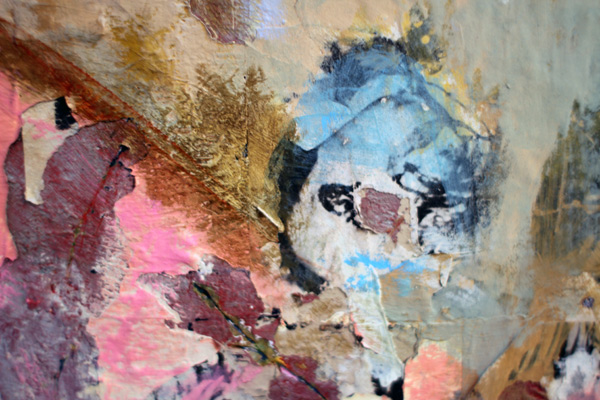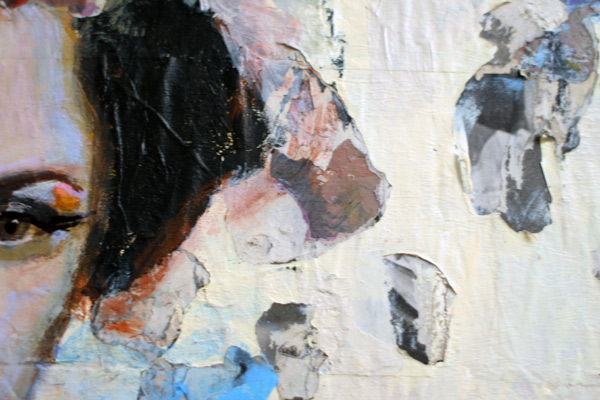 A: These new paintings are stunning; there is a notable difference in the way you are painting. Please tell us a little bit about the evolution of your technique.
J: The figures in my paintings usually look nothing like my source material. For this series, because I was exploring a particular era and specific historic figures, it was important to me that I paint them accurately. So, the goal of the work itself was new for me. The texture in these paintings is largely the result of intent. I wanted the works to be heavily layered and built up.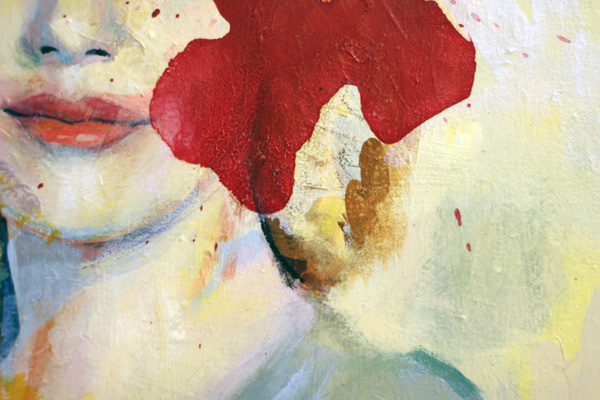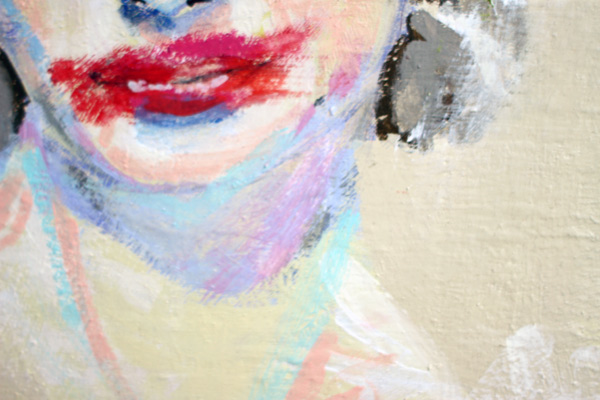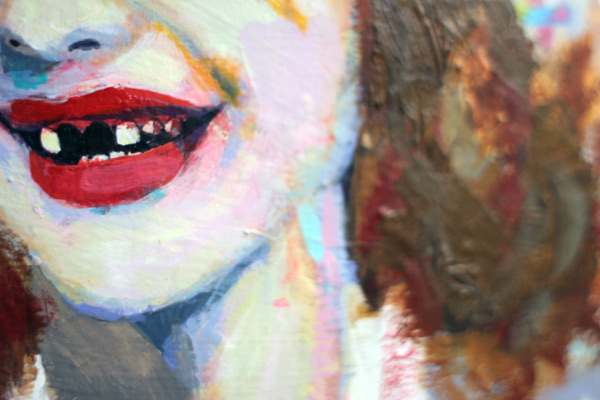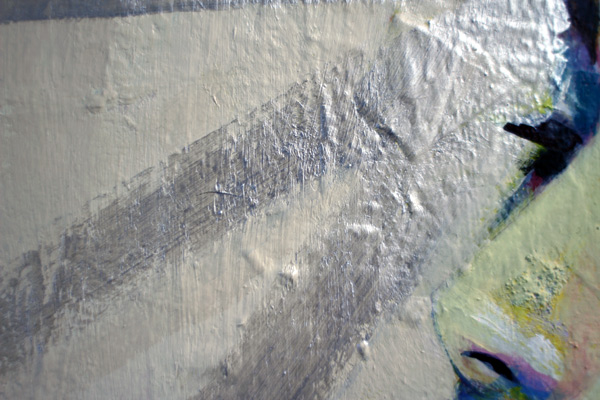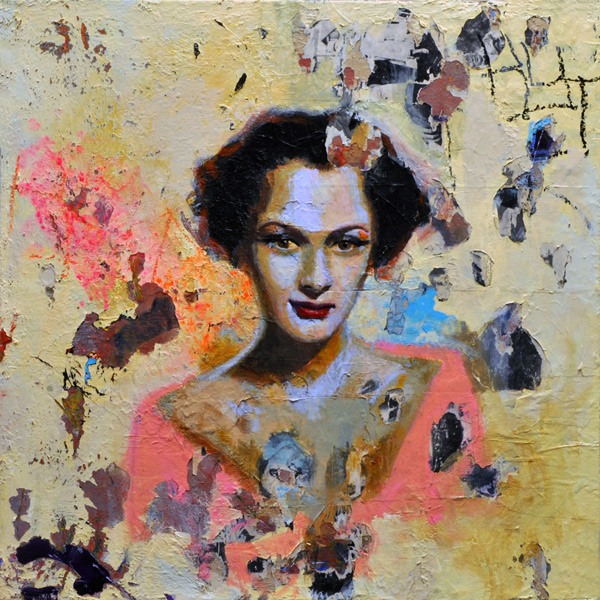 A: What are you working on next? Anything exciting?
J: I am working on a series of large paintings for the Moniker Projects Fair in London this coming October.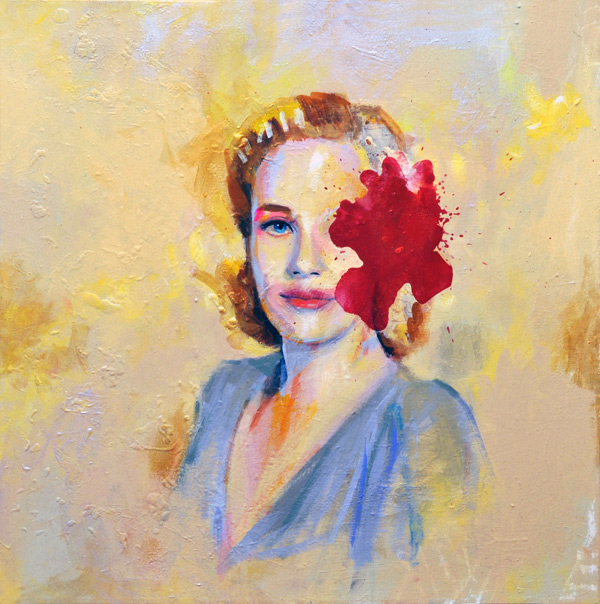 A: Thank you for your time, I'm really looking forward to your opening this Saturday.
Joshua Petker
Celluloid Constellations
Corey Helford Gallery
Opening Reception Saturday June 11, 2011 7-10pm