Image Gallery
IN L.A.: How & Nosm at Known Gallery
Juxtapoz // Monday, 17 Oct 2011
1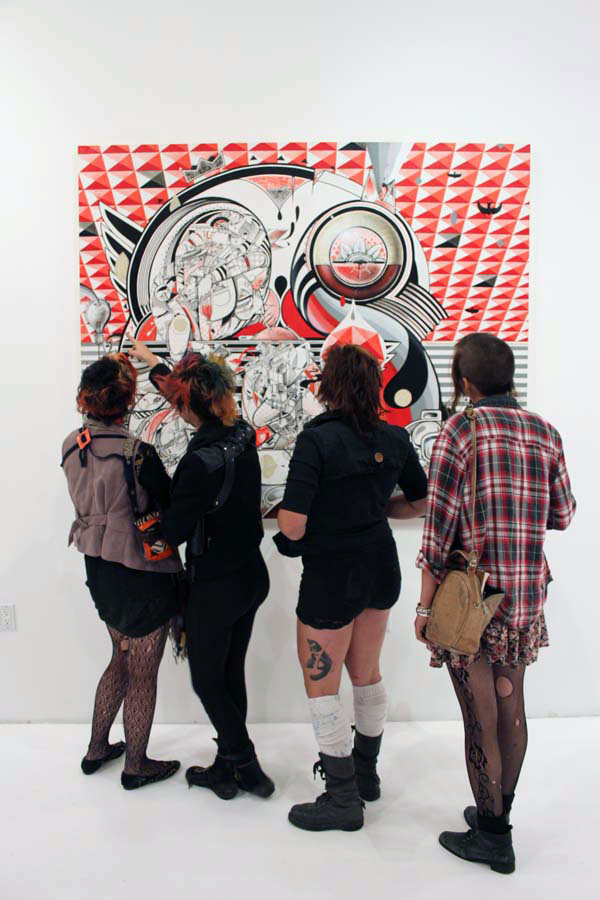 Achtung! An exhibition of new works by HowNosm opened this past Saturday at Known Gallery in Los Angeles. The press release reads:

The staid cleanliness of a single-colored surface is a disturbing testament to society's uniformity and the pressure society places on one to conform. Such a surface, standing alone and dull, cries out for attention. Answering its call ‹ and recognizing its potential ‹ HowNosm bless the surface with confidence, courage, action, vitality and just a touch of the world's inevitable darkness and death, transforming it into a truer reflection of both the world around it and their own varied lives. ACHTUNG! is a collection of pieces that resemble broken mirrors, each filled with messages that are, by turns, sharp-edged, blurred and fast-changing. They serve as a reminder of the need to, and the dangers of failing to, walk alertly through this life.
Following are a few images from the opening night, however you should definitley stop by and see this exhibit in person.
-Amy Duran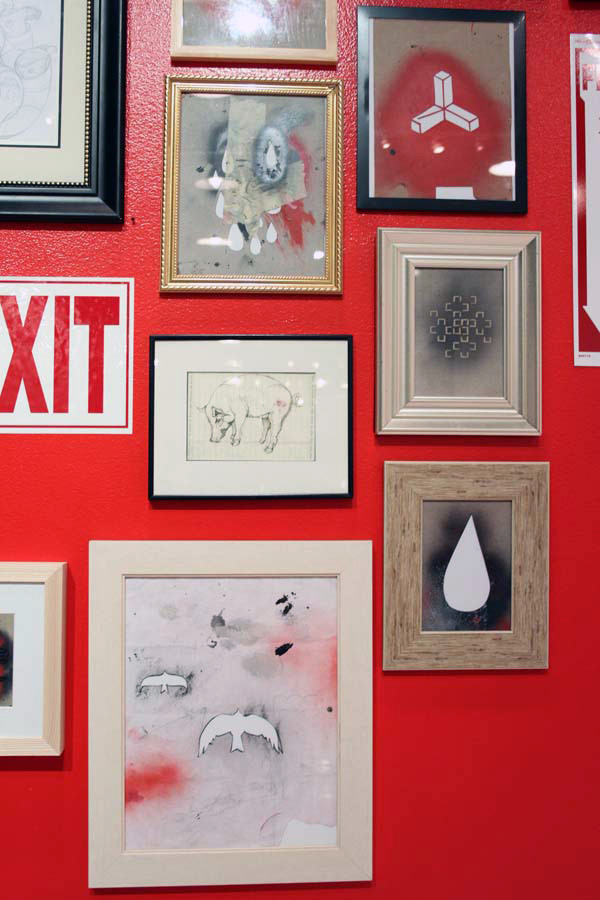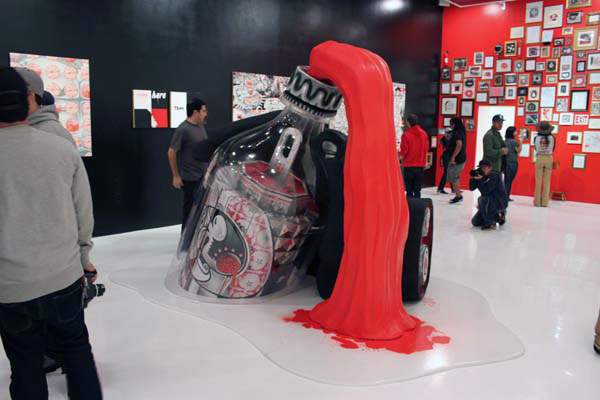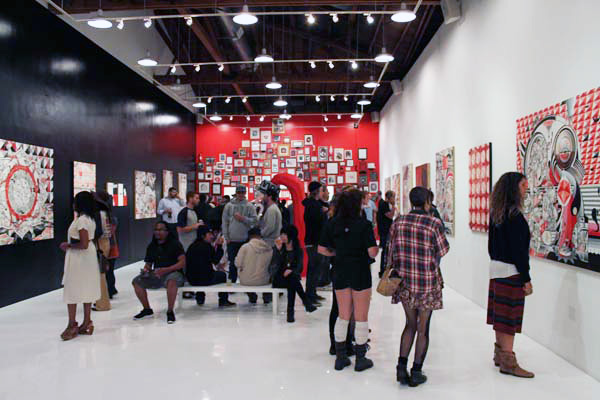 HowNosm
Achtung!
Known Gallery
Through November 5th, 2011