Image Gallery
In L.A.: Elisabeth Higgins O'Connor at Charlie James Gallery
Juxtapoz // Wednesday, 09 Nov 2011
1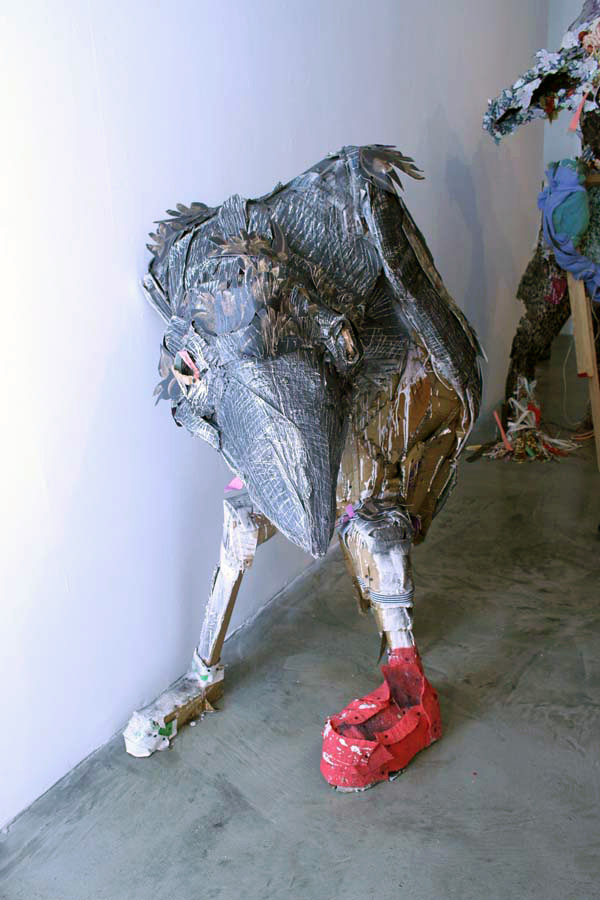 Elisabeth Higgins O'Connor's solo exhibition, Dreadful Sorry Clementine opened up this past weekend at Charlie James Gallery in Los Angeles.  This new body of work consists of large-scale sculptures of creepy creatures fashioned out of everyday items such as carpet, sheets, cardboard and fabric.
"Elisabeth's exhibit takes its name from a children's nursery rhyme – the original being sing-songy and childish, but contrasted with dark, melodramatic lyrics. This contrast relates to Elisabeth's work as well, as she continues her practice of walking the line between familiarity and chaos. Working with commonly available materials such as bed sheets, bedding and other discarded domestic fabrics; Elisabeth creates sculptural works that address the unique fascination we experience with the allure of the grotesque.


The exhibit will feature a suite of sculptural figures, ranging in height from 6 to 8 feet tall. Influenced by assemblage artists such as Bruce Conner, Elisabeth engages in the physicality of her materials. In using a new process she developed with cardboard, resin and stiffened fabrics, she is able to shape her creatures with more specific geometries. Elisabeth's execution of the materials suggests both obsessive anxiety and wild abandon."
Following are a few images from the opening reception.
-Amy Duran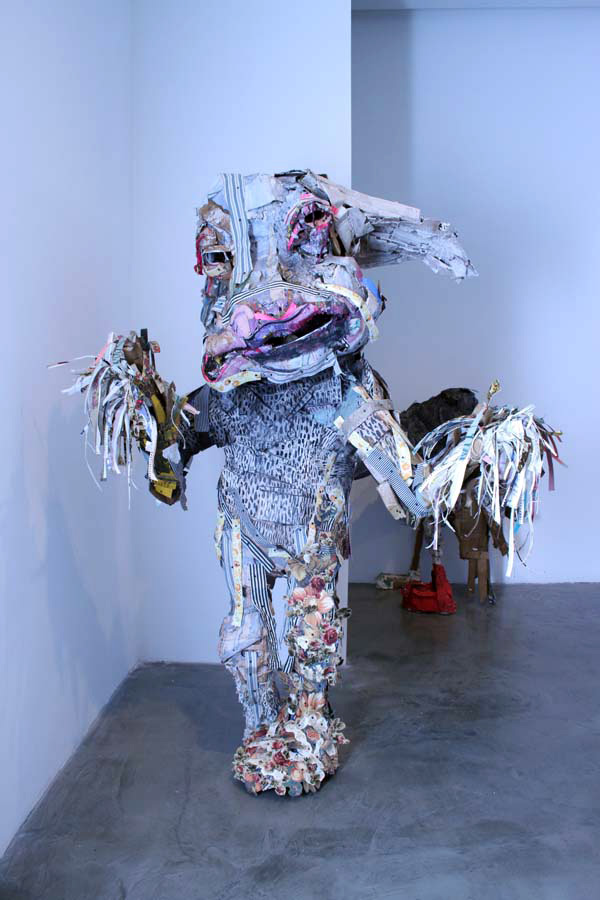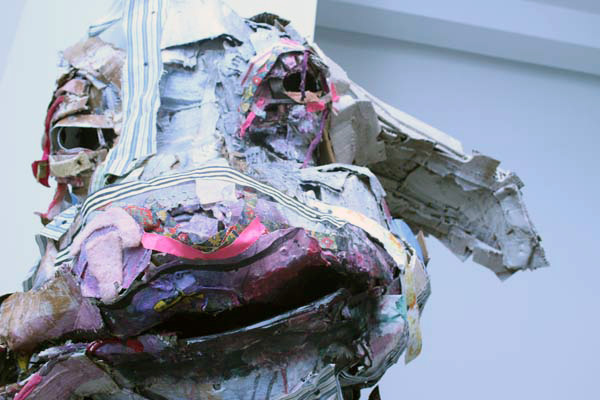 Elisabeth Higgins O'Connor
Dreadful Sorry Clementine
Charlie James Gallery
Through December 17, 2011