IN L.A.: Decolonizing Architecture at Redcat Gallery
Juxtapoz // Tuesday, 07 Dec 2010
1
Decolonizing Architecture, a project by Alessandro Petti, Sandi Hilal, and Eyal Weizman, is the first U.S. exhibit by Decolonizing Architecture/Art Residency (DAAR). The press release reads: 

"Initiated by Alessandro Petti, Sandi Hilal and Eyal Weizman in 2007, DAAR is a project set up as a research studio and residency program in Beit Sahour, Bethlehem. The studio examines architecture to articulate the spatial complexities of decolonization, taking the conflict over Palestine as their main case study. Collaborating with a range of individuals including artists, filmmakers, activists, academics and non-profit organizations, they embark on a broad spectrum of critically-engaged and highly-focused research projects seeking to use spatial practice as a form of political intervention and narration. Offering new possibilities for insight and engagement, DAAR aims to inaugurate an 'arena of speculation' that incorporates varied cultural and political perspectives as interventions within the political, legal, and social force fields that exist there."

The gallery is beautifully built-out into three separate spaces, each consisting of three distinct projects by DAAR:  How to re-inhabit your enemy's house, Return to Nature, and The Red Castle and the Lawless Line. The exhibit is based on DAAR's research over the past three years, which is elegantly presented as photography, architectural models, film and video works, as well as a series of books. Following are photos from opening night.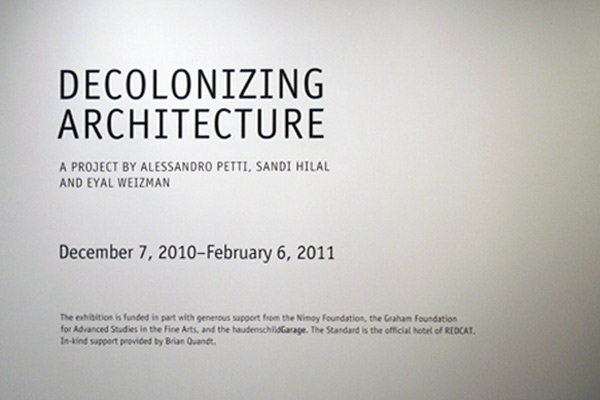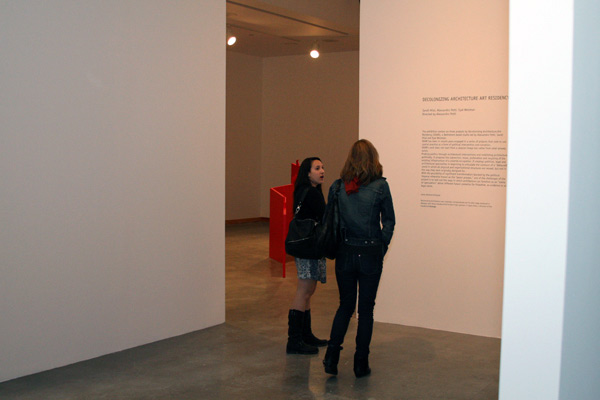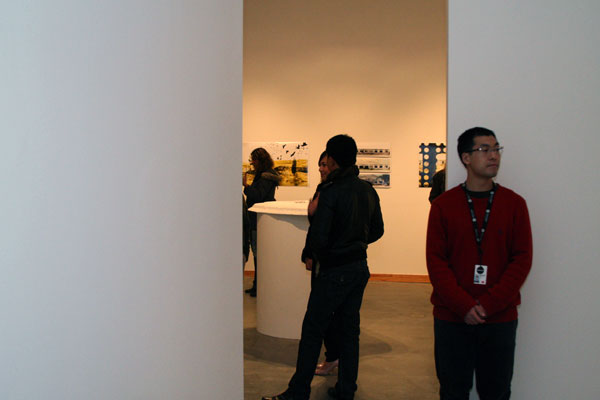 Returning To Nature: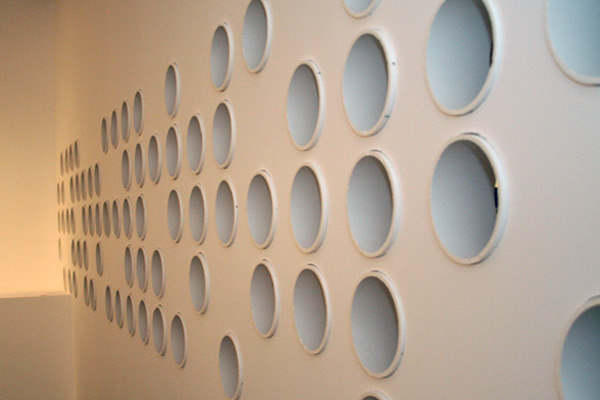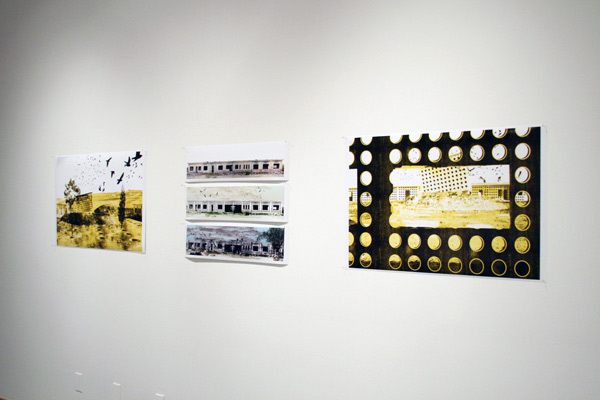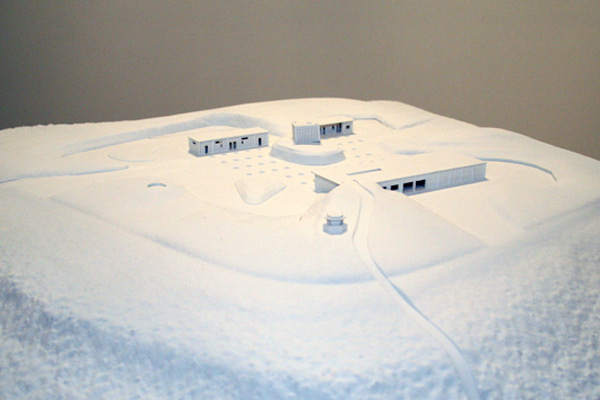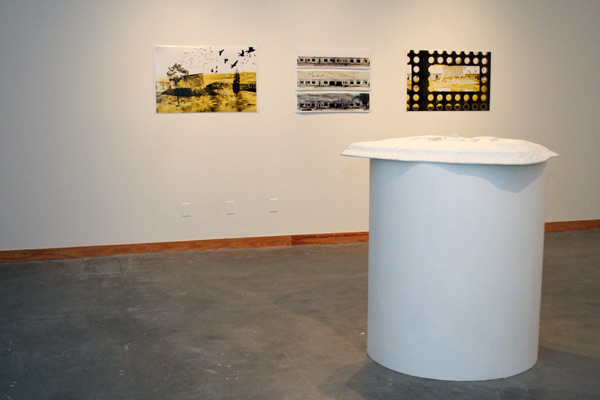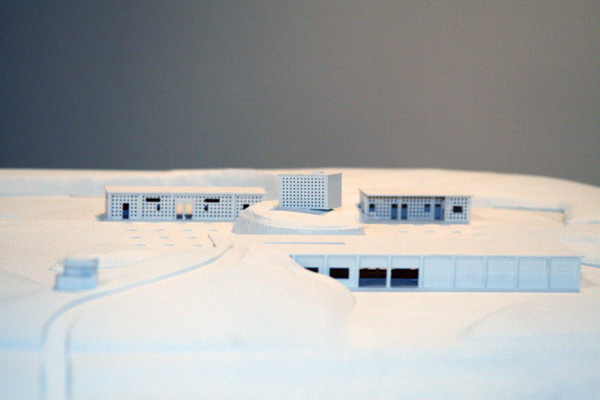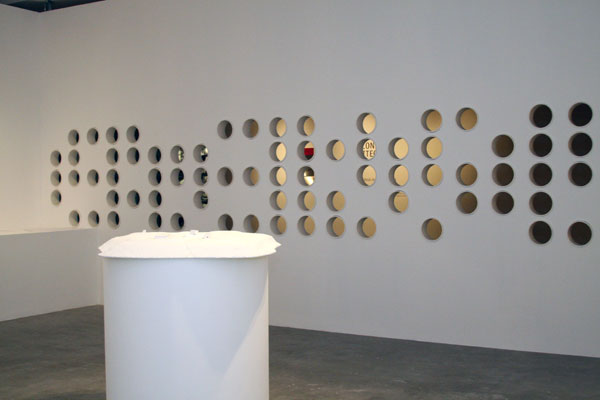 Artists j.frede, Edward Cao and Dane Johnson: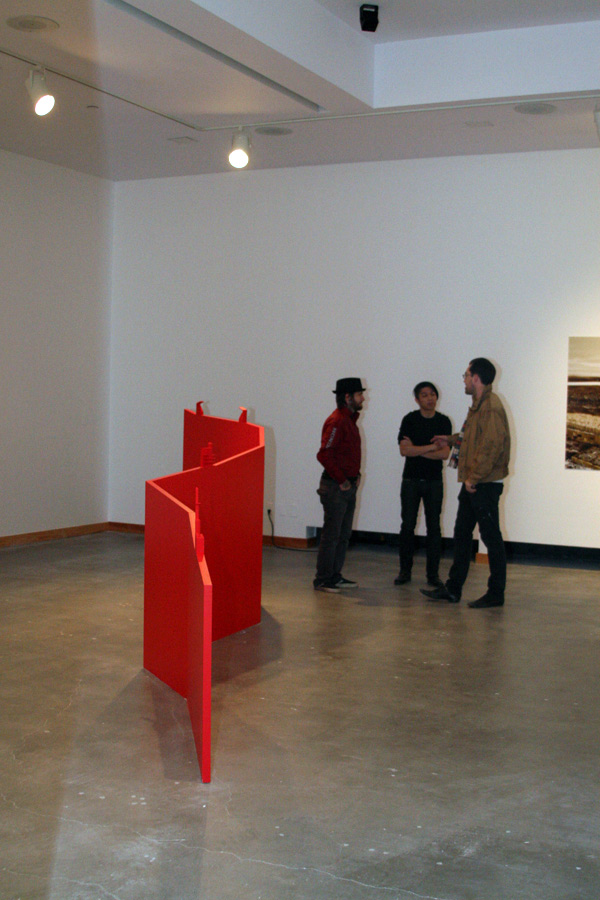 The Red Castle and The Lawless Line: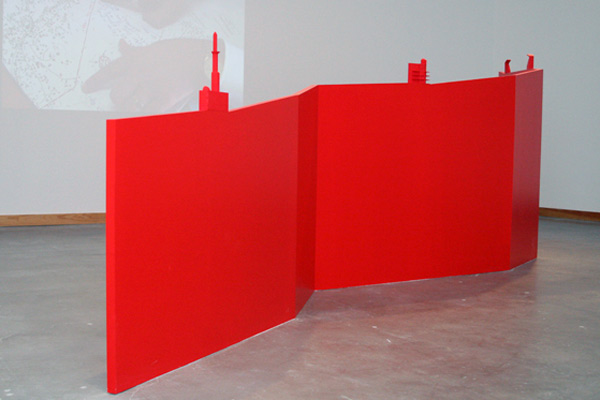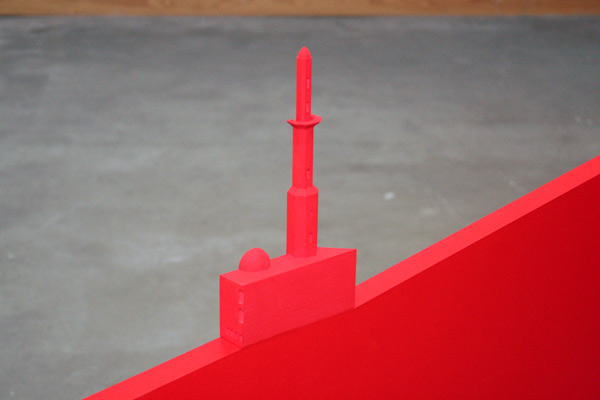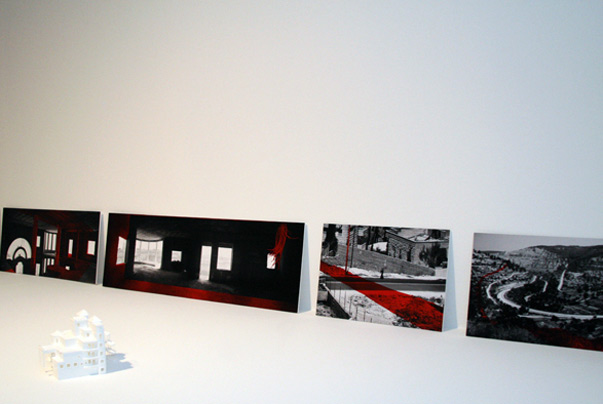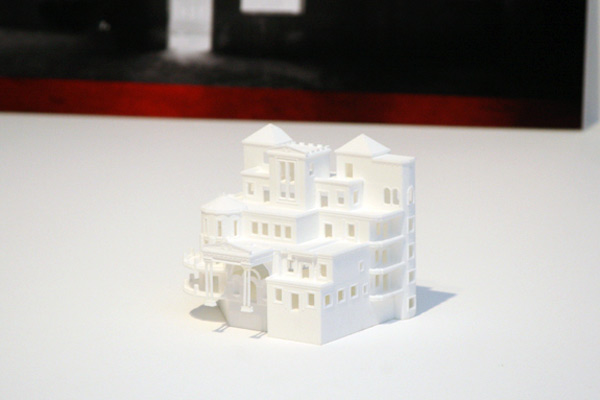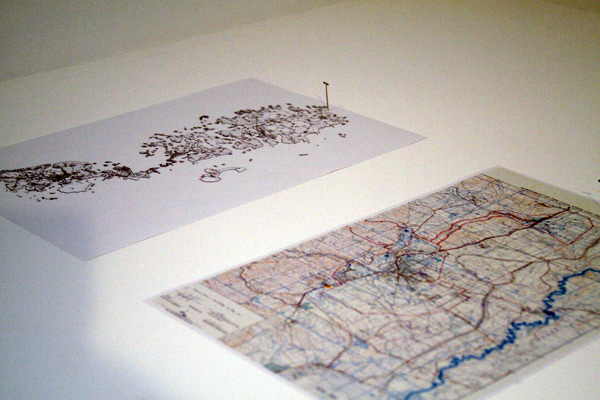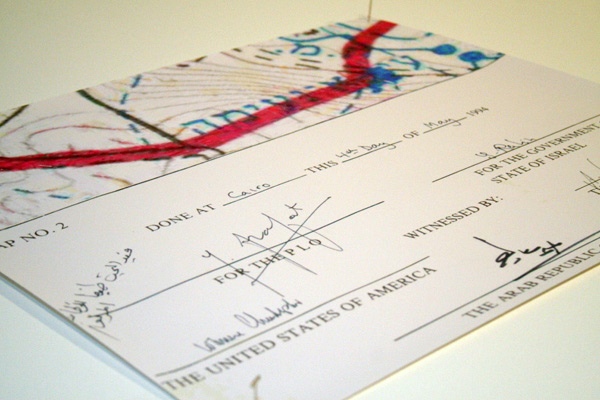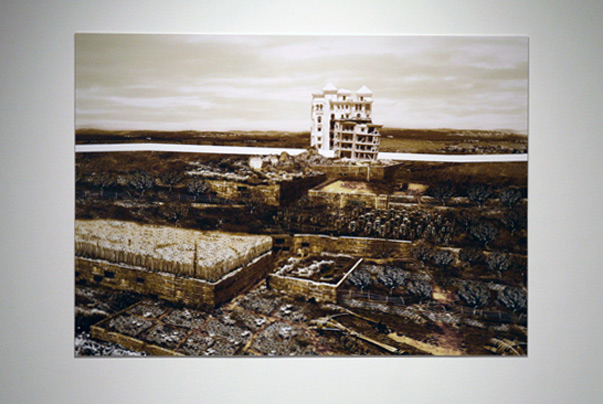 How To Inhabit The House Of Your Enemy?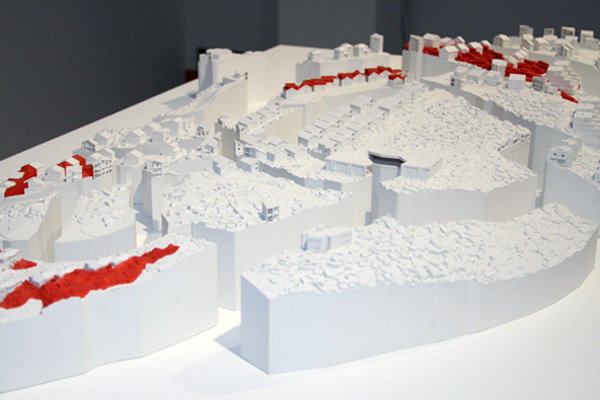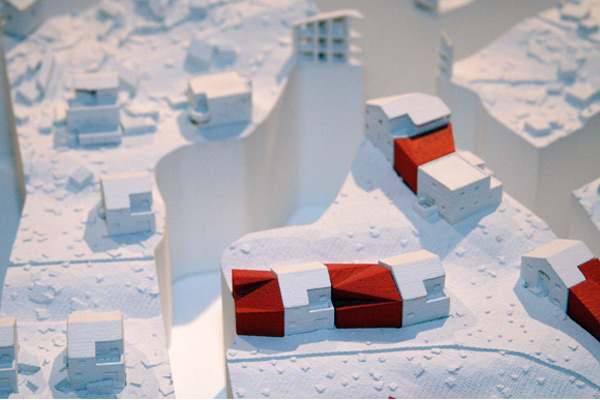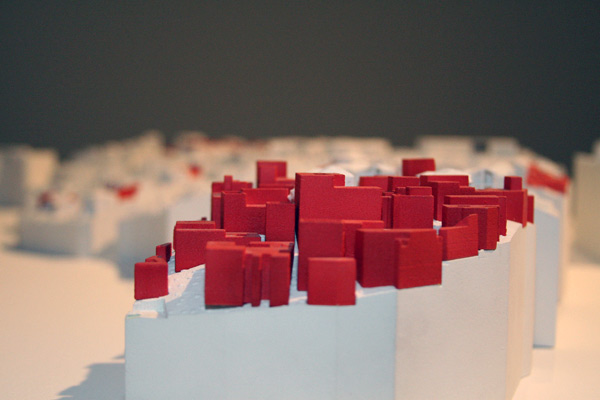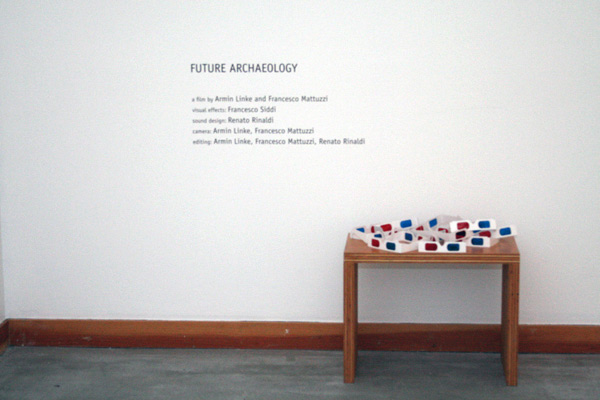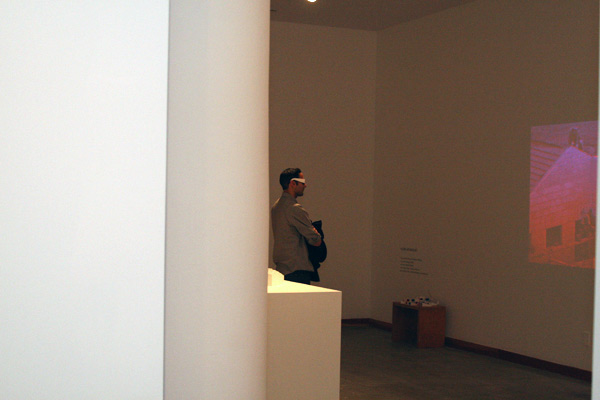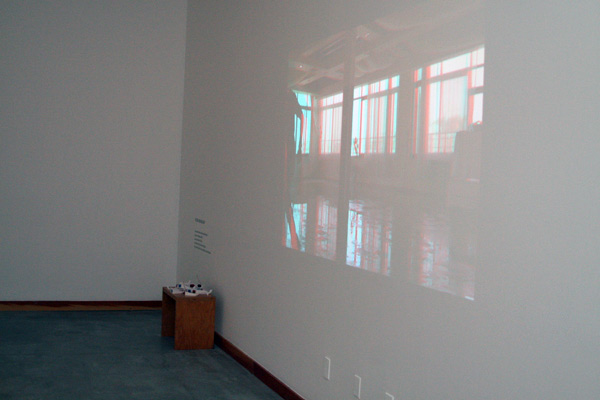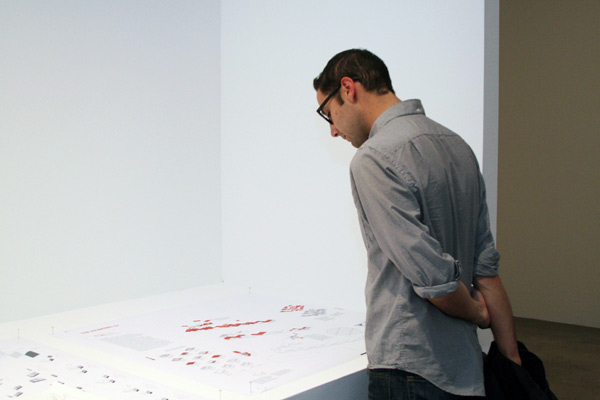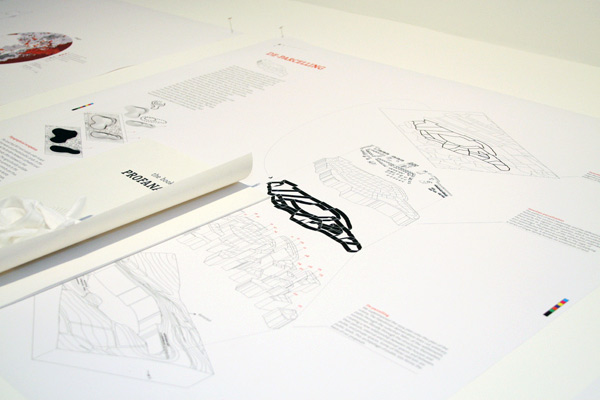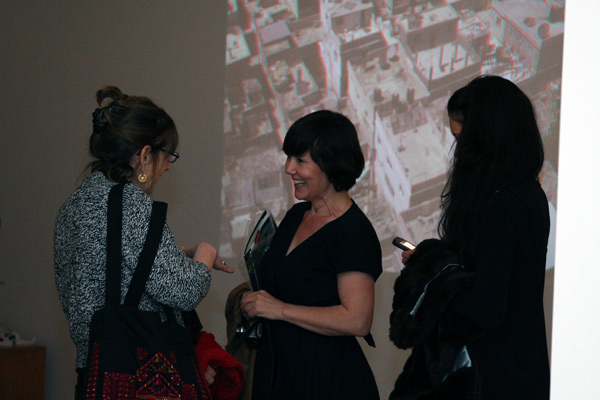 Redcat Associate Director George Lugg, Artist Dane Johnson, and Artists j.frede: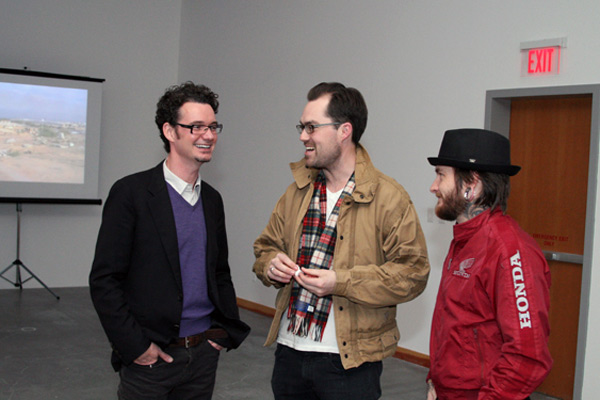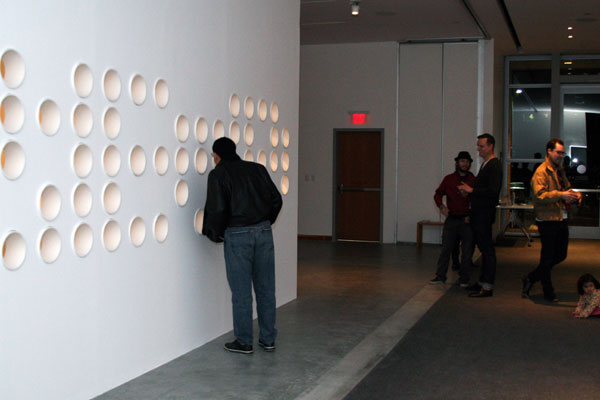 -Amy Duran

REDCAT GALLERY
Decolonizing Architecture
Through February 6, 2011