Image Gallery
In L.A.: Chris Lux at Jancar Jones Gallery
Juxtapoz // Tuesday, 08 Nov 2011
1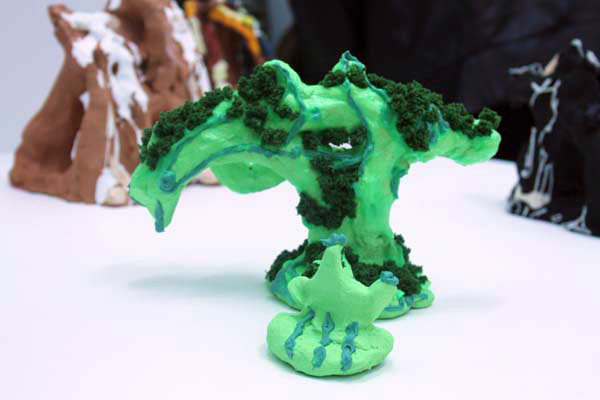 San Francisco-based artist Chris Lux's solo exhibition, Find Out Why They Call Them Pigs opened this past weekend at Jancar Jones' new space in Los Angeles' Chinatown this past weekend.
"Inspired by the Animal Room (a collection of statues amassed by Pope Pius VI throughout the 18th century) in the Pio-Clementino Vatican Museum, Lux will address Roman and Etruscan symbology to create his own bestial menagerie. By likening rough abstract figures to prescribed animal counterparts, his grouping of forms invariably blends the ancient with the modern.


In his new body of work, Lux alludes to the pseudo-scientific and mythical associations inherent in the collection of curiosities and statuary, while continuing to pay homage to more modern-day Bay Area Figurative and Funk aesthetics. Apparent in the sculptures is his predisposition to a loose, frenetic application of paint – applied like icing to three-dimensional structures – combined with a fluid, graphic, almost japonesque treatment of line. He defines the animalistic features of rustic clay pieces with thick swaths of color while meticulously painting monochromatic, silhouetted scenes (typical of Etruscan vase decoration or Art Nouveau posters) on the perfectly smooth surface of paper mache orbs. At once harmoniously united and aggressively distinct, the works cohesively reflect a microcosmic mélange of art historical styles and subjects."


Following are a few images from the opening reception.
-Amy Duran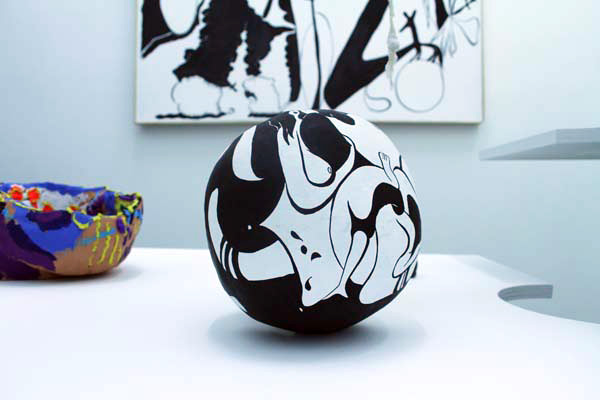 Chris Lux
Find Out Why They Call Them Pigs
Jancar Jones Gallery
Through November 26, 2011