IN L.A.: Buff Monster 10th Anniversary Studio Visit
Juxtapoz // Wednesday, 16 Feb 2011
1
This past week I visited Buff Monster's studio to see what he has been working on and spent two days photographing him painting a mural in Hollywood. This year marks a milestone in Buff Monster's career; it was 10 years ago in early 2001 that Buff Monster first drew his namesake signature character.  In celebration he has been working on a special release.
"It was 10 years ago, sometime in early 2001, that I first drew the little Buff Monster character. I first started making my "10x10 panels" in 2005; it was a suggestion from my dad. Back then I would cut all the wood myself, borrowing a chop saw from one friend and a table saw from another. I've made a bunch of those panels, though never more than around 30 per design; a few of those designs I may have made 50 of. For such a simple object, they really do take a lot of work. Lately I've been wondering if I should continue making them. I haven't made up my mind, but I did think that it would be fitting to create a special 10-year design. I'm going to release them on my website, which I've never done before. Each comes in a special hand-silkscreened box, which I've also never done before. They're all signed and numbered by me.
This Thursday (tomorrow) at 10am PST, I'll release the half of the edition (#1-#15) on buffmonster.com. At the same time, I'll be releasing the new 2011 version of the essential Buff Monster sticker pack. Each panel will ship with a new sticker pack."
Following are a few photos from my visit.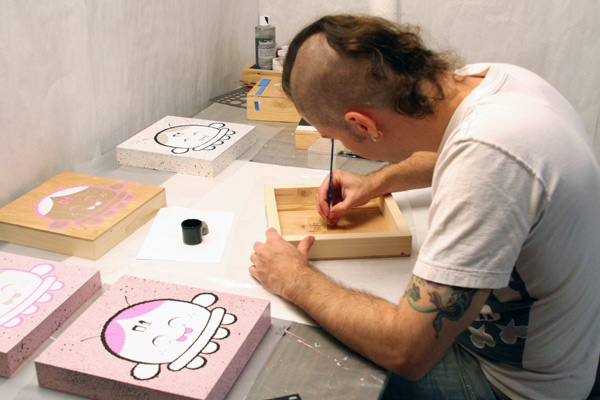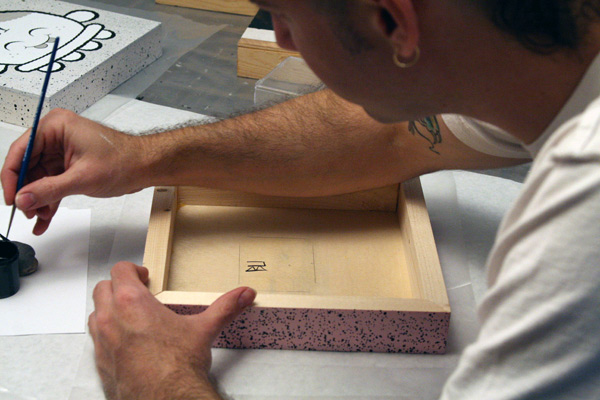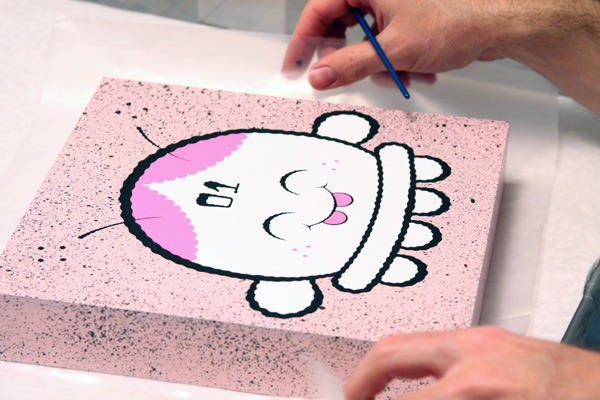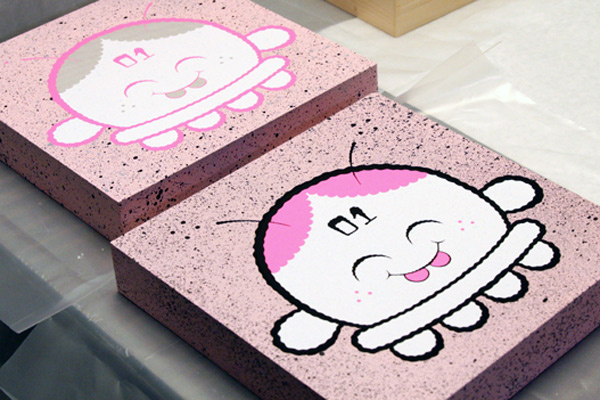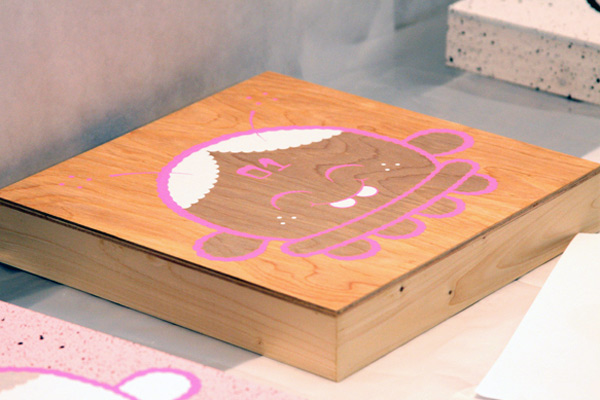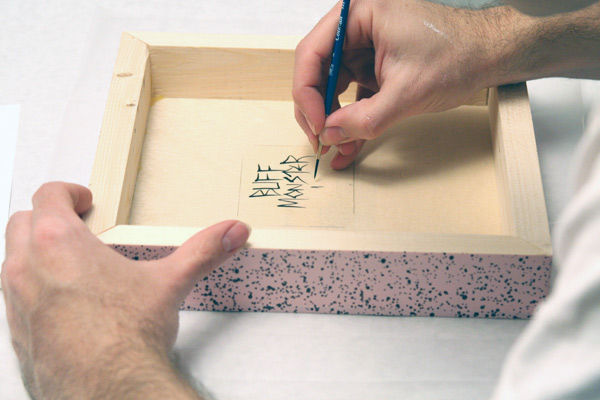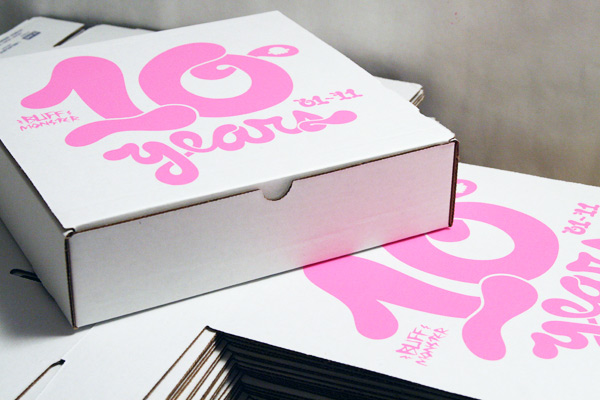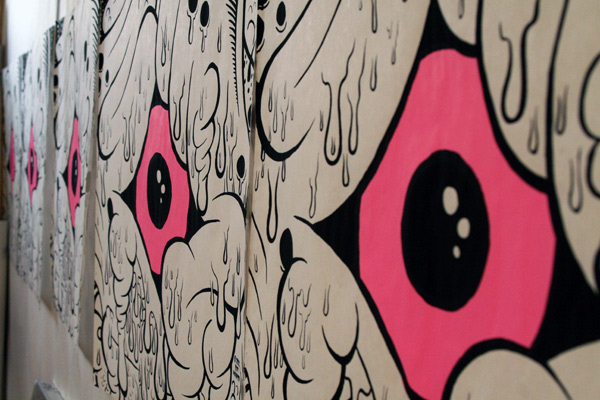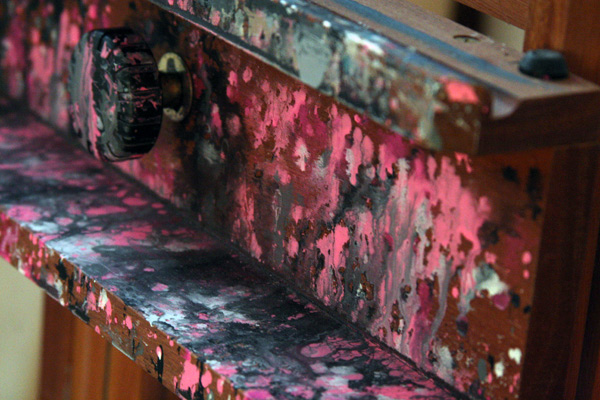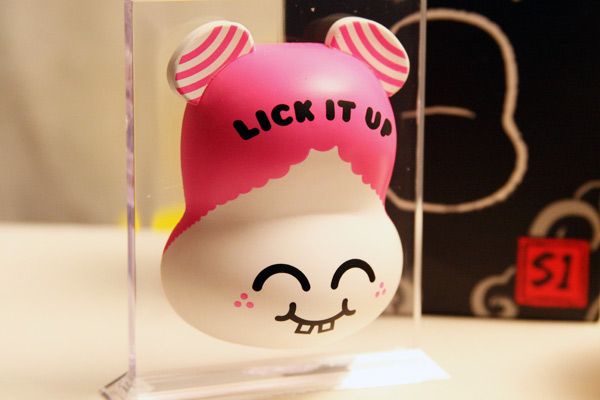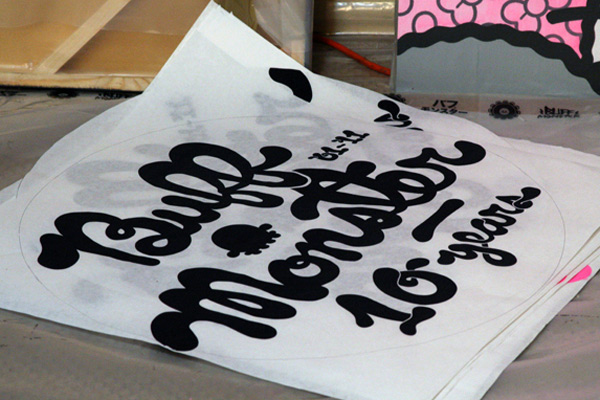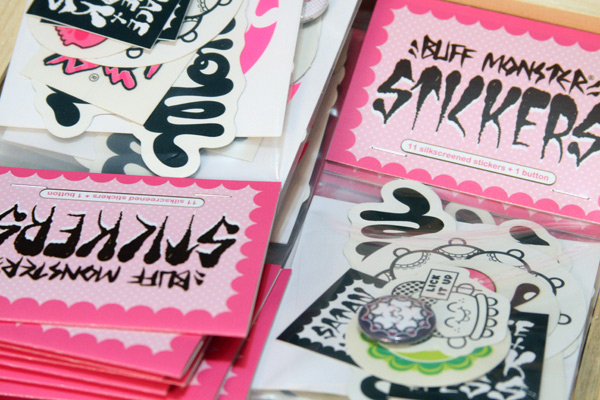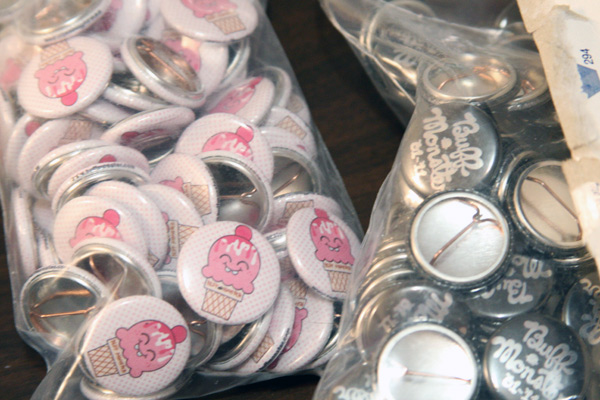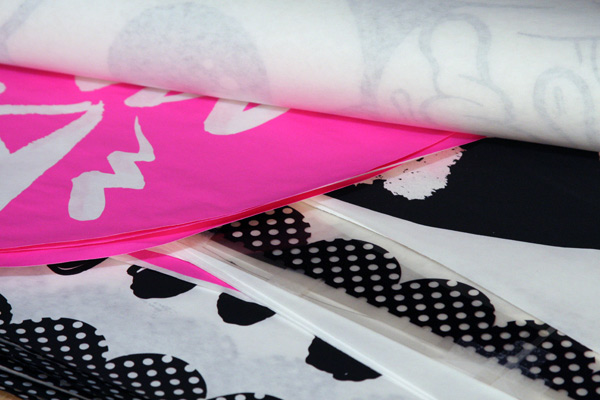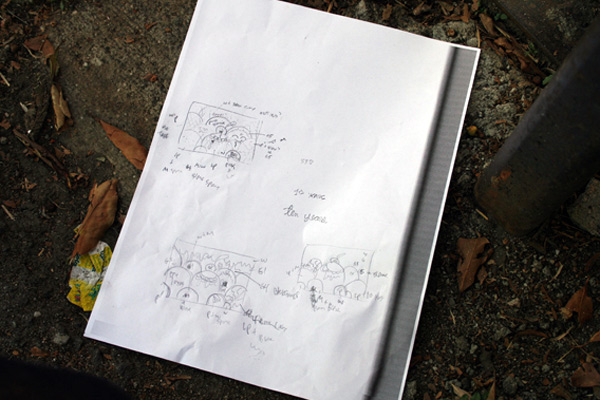 The plans.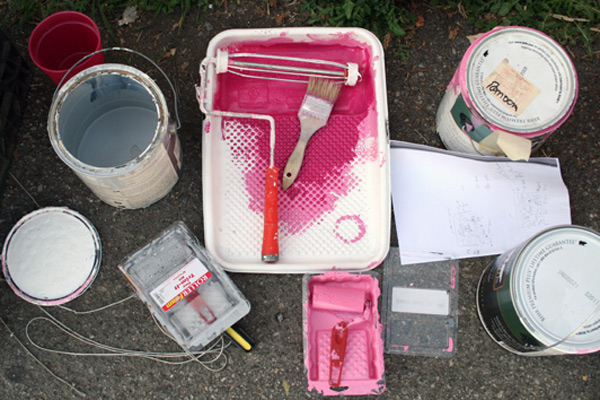 Tools of the trade