Imprisoned Anarchistic Art Collective VOINA Interviewed by Don't Panic—NSFW after the jump
Juxtapoz // Wednesday, 29 Dec 2010
1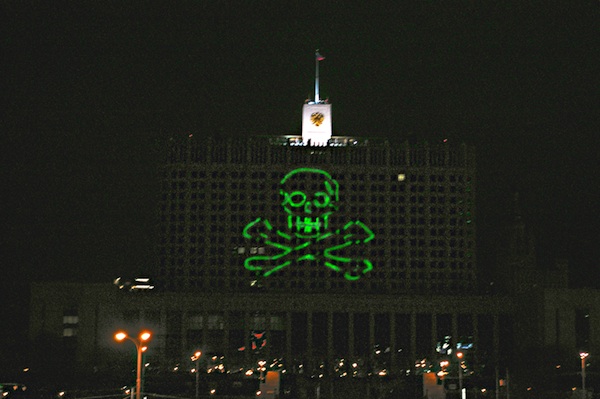 Putting a phallus on a KGB building in St. Petersburg, Russia will get you arrested, as is the situation with anarchistic Russian art collective VOINA. A few weeks ago, we talked of
Banksy donating funds from his "Choose Your Weapon"
print to the legal defense for VOINA. Now,
Don't Panic UK
have interviewed two members. Oleg Vorotnikov and Lenja Nikolaev, as they await trial for, wait for it, "hooliganism."
This isn't the first act of controversy from the group. VOINA has performed a group orgy on exhibition, public hangings, public performance art in the subways, and public videos (one of which you can watch below).
As Don't Panic wrote, "Voina (or 'War' to give them their English name) are a radical art group concerned with challenging the Russian establishment on important political issues such as attitudes towards homophobia, race, and the totalitarian actions of the state, through creating outrageous and provocative art performances in Russia."
Here is a good exchange in the piece:
What is the inherent philosophy of the group?

AP-S: Every activist of the group has his/her own philosophy. In the political aspect we, of course, sympathize with anarchists, socialists and in general with all left-wing radicals. But first of all we are artists – not politicians or philosophers. And using our artistic methods we destruct the outdated repressive-patriarchal symbols and ideologies.

Oleg Vorotnikov: In Russia we have created the left-wing art front. Our aim is to revive the vivid political protest art.

Leonid Nikolayev: Our art-group is struggling with the socio-political obscurantism and the right-wing reaction.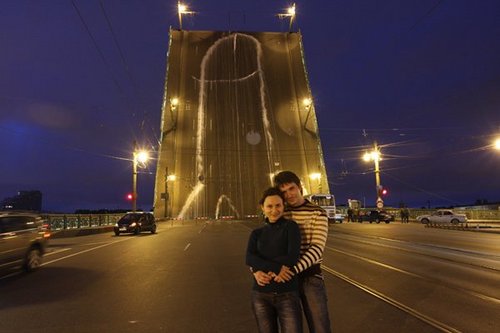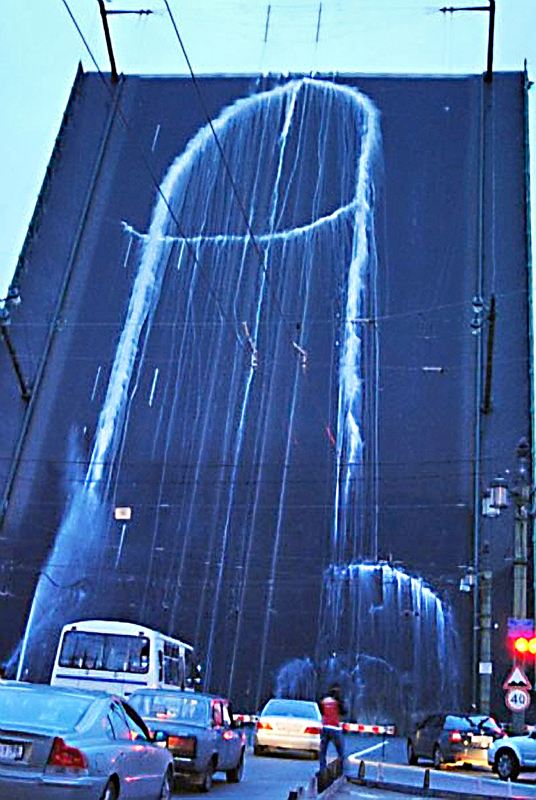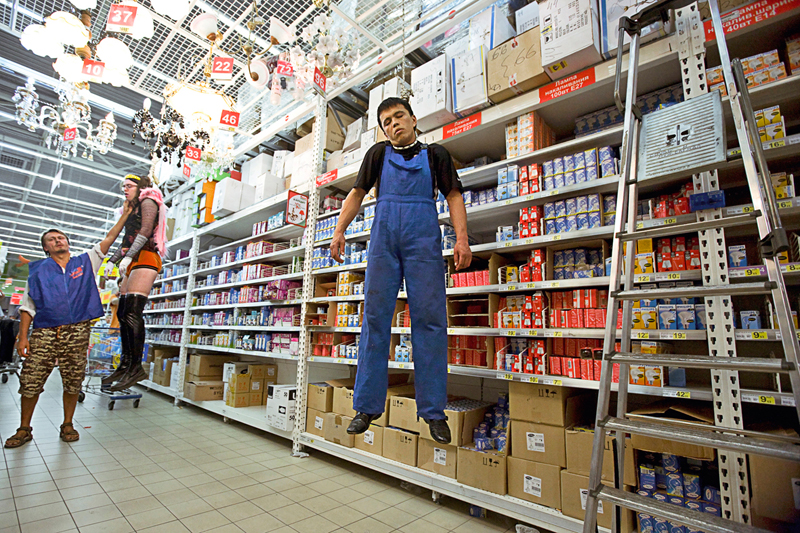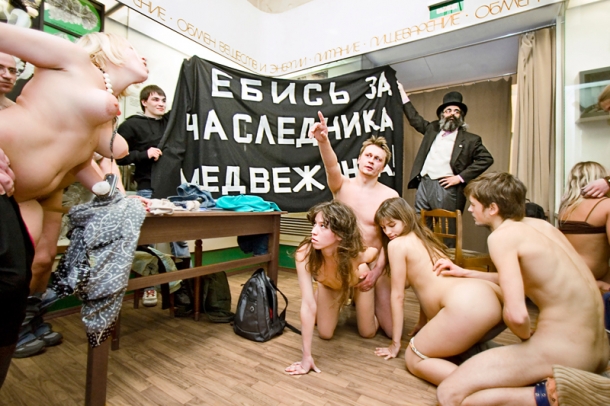 http://www.dontpaniconline.com
Thank you to BoingBoing.