Illuminate with Mia, Robert Bellm and Angelique Houtkamp
Juxtapoz // Thursday, 27 Nov 2008
1

Illuminate, a group show featuring new paintings by Mia, Robert Bellm and Angelique Houtkamp, hits Corey Helford Gallery for a special one-week only showing.

The exhibition spotlights three incredibly talented artists who are making their visual stamp in the new fine art movement through their illustrative works. Open to the public, the reception for Illuminate takes place on Tuesday, December 2, and the show will be on view for one week only until December 6, 2008.

See and learn more about each of these emerging artists here…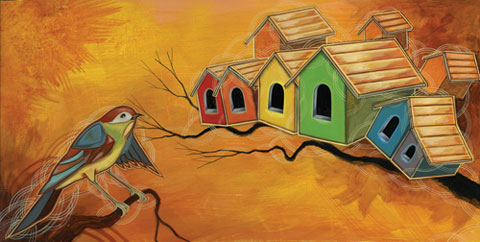 Robert Bellm
Robert Bellm was born and raised in St. Louis, Missouri and attended Art Institute of Seattle and Art Center College of Design. Growing up in an artistic household encouraged Bellm to explore his creative talent, experimenting with various techniques and mediums from silkscreen, painting, and sculpture to wood, cardboard, spray paint, computers and more. His illustrative compositions of nature incorporate birds, bees, and flowers into harmonious and poetic narratives. Bellm's work has been featured at Giant Robot, Junc Gallery, and Primary Space.

For more information about Bellm, please visit robertbellm.com.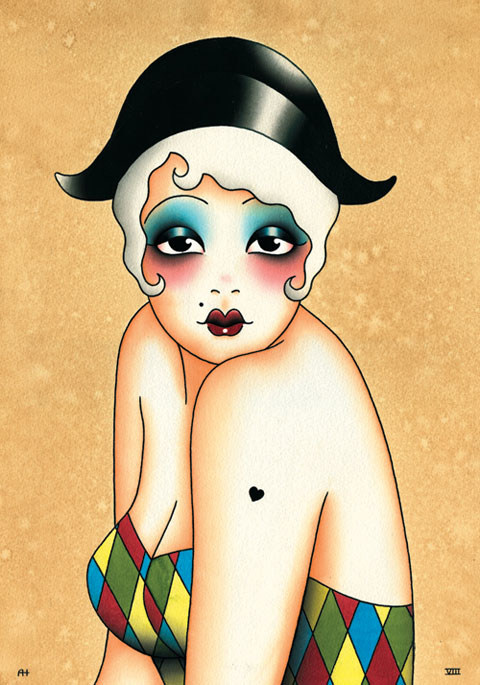 Angelique Houtkamp
Angelique Houtkamp was born in Uithoorn, Netherlands and lives in Amsterdam where she paints and works as a professional tattooist. Her stylish watercolor renderings combine classic old school tattoo imagery mixed with mythological dreams, antropomorphed critters, nautical iconography and haunting Hollywood romance. Houtkamp has exhibited at galleries worldwide, including Outré Gallery in Sydney and Melbourne, Australia, Nelly Duff Gallery in London, England and IguaPop Gallery in Barcelona, Spain.

For more information about Houtkamp, please visit salonserpent.com.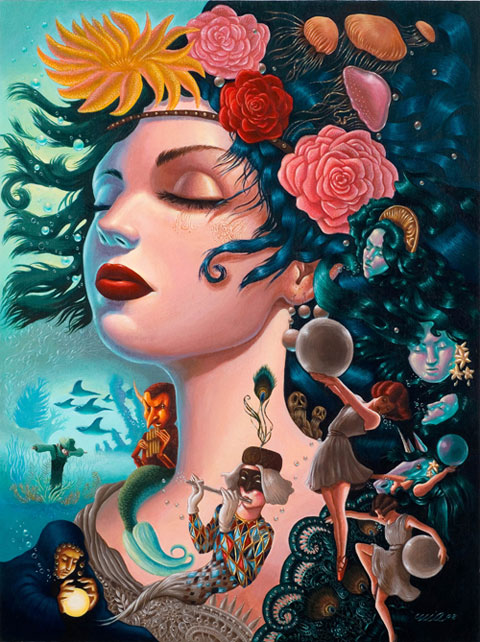 Mia
Mia was born and raised in Los Angeles, California and graduated from Otis College of Art and Design. Fascinated by story and character, Mia's paintings are "personality portraits" that illustrate the spirits, inner demons, conflicting emotions and imagination of her subjects. Her work has been exhibited at Gallery 1988, Roq La Rue, CoproNason, Distinction Gallery and Ad Hoc Art.

For more information about Mia, please visit art-by-mia.com.