Image Gallery
Human Nature: Jason deCaires Taylor's Submerged Figurative Sculptures House Thriving Coral Reefs
Juxtapoz // Monday, 02 Jul 2012
1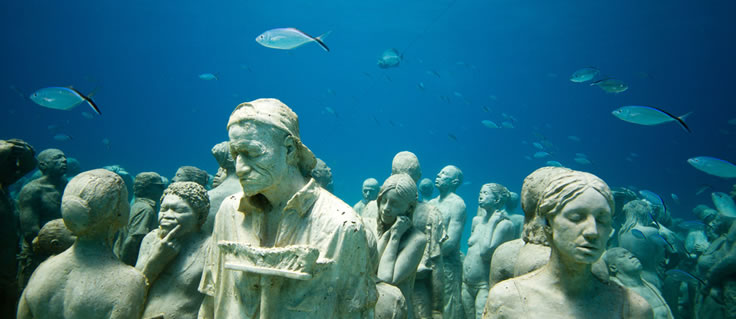 Jason deCaires Taylor possesses the title of a renowned "eco-sculptor" producing underwater sculptural environments which harbor life and offer a new place for marine species like fish and coral to thrive as well as a place for tourists to visit while not disrupting already existing natural habitats. The works are impressively large and well researched, ensuring materials that are environmentally friendly and productive to the growth of marine life. The results are pretty impressive.

Jason deCaires Taylor is currently showing at NYC's
Jonathan Levine Gallery
through July 28, 2012.