HR Giger: "Tattoo Biomechanoid"
Juxtapoz // Wednesday, 22 Aug 2012
1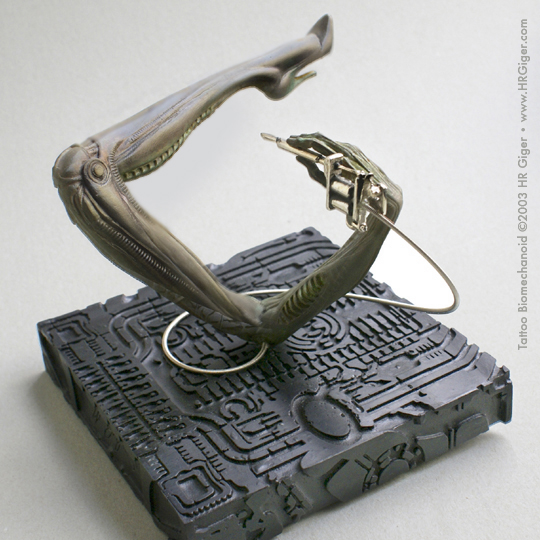 From the brilliant mind of HR Giger comes a set of bio-mechanical collector's pieces, the "Tattoo Biomechanoid" sculpture and ring. Both pieces are based on a 2001 drawing from his series "The Professionals" the 5"x6" sculpture features a hand clutching a 2.5" sterling silver tattoo machine, which it's ready to apply to its own leg (an time-old tradition of any apprentice or fledgling tattooist).  Cast in brass and finished with an acid bath for a unique finish, the sculpture sits atop a 6"x6"x1" base which features Giger's distinctive Alien Crest and an etching of his signature.  The pieces are available in a limited edition of 500. The one-size-fits-all ring is cast in sterling silver.