How Did You Land that Job? Exclusive Chat with Jacob Escobedo on Album Art
Juxtapoz // Thursday, 25 Mar 2010
1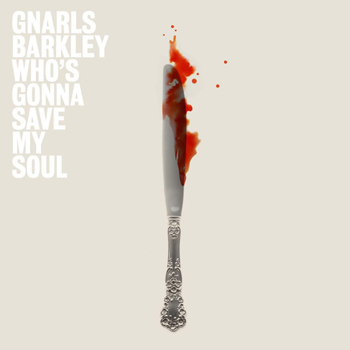 Simple, bold, and searing (excuse the pun) images always make the best album covers. If you've ever heard of Danger Mouse, MF Doom, Adult Swim, Gnarls Barkley, T Pain, the late Sparklehorse, or James Mercer, then you're already familiar with the artwork of Jacob Escobedo. Perhaps quiet genius is the correct term for him, but we'll let you decide in reading his fascinating story of landing key album art deals and what it's like working with such broad musical talent.
With the overwhelming current popularity of the newly formed duo Broken Bells (who are Danger Mouse and The Shins' James Mercer), we had to know how the whole project went down.
We've been following Escobedo's work for a while now, so we simply asked him to recount his experiences designing album work for some of the industry's most innovative artists. Now, we present the first-hand account from Jacob Escobedo:
"I've been working with Brian Burton (Danger Mouse) since his album with MF Doom in 2006 when I did the artwork for DANGER DOOM: The Mouse and the Mask. I had just started as Art Director of Adult Swim and this project sort of fell in my lap. I met Brian when he DJ'ed an Adult Swim party in New York soon after he had finished the Grey Album. We had that album playing on repeat at the office because he seemed to embody the same things we were doing at Adult Swim. It had this great renegade spirit to it and it was awesome that he'd done it without permission from Jay Z or The Beatles. So, I was pretty excited to work with him.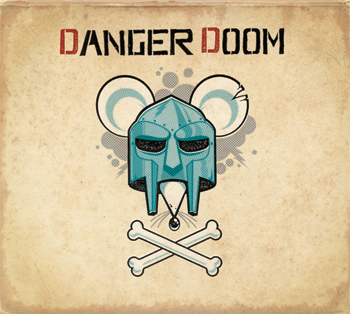 Then I worked on a limited edition EP for Gnarls Barkley, Who's Gonna Save My Soul. I used an image of a bloody butter knife on the cover inspired by the music video. This cover ended up being a bit of a controversy in England where they felt it was too violent to have on shelves, and it became the subject of a story in the tabloids. It's funny how a butter knife can seem so threatening to a country with major gun laws.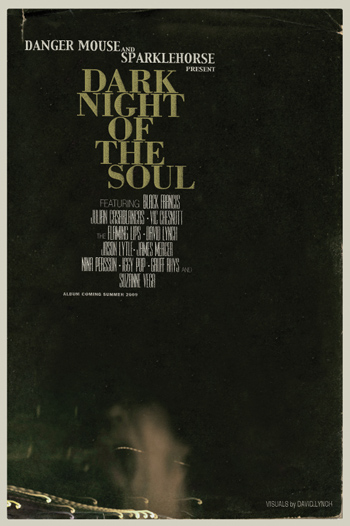 Following that was Dark Night of the Soul where Brian teamed up with Mark Linkous (Sparklehorse). This was one of those dream scenarios where he called me and said, "Hey, I'm having troubles with the label, and we're just putting this album out as a limited edition book with photos from David Lynch." I remember getting the first response from Lynch to my rough drafts of the cover. His email was in all caps and it was like the voice of god telling me to TRY HARDER. So, I had a couple of sleepless nights trying to please his sensibilities. It was also my first time working with Mark Linkous and he was an amazing person. We kept up with each other after that project, sharing obsessions with Cormac McCarthy. Mark was an incredible character you can't ever forget.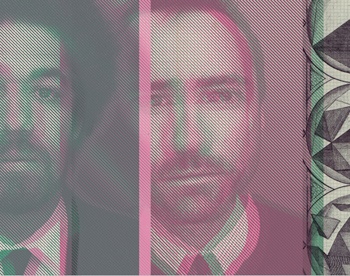 On the heels of that project, I started concepts for Broken Bells, Brian's new band with James Mercer. The whole project had a slow progression and went through several rounds of photo shoots and design, but nothing felt right to them. When they wrapped up work on the album, they called me and said, "We're sending you the music tonight. You need to really listen to it, and see what images you come up with in the next couple of weeks." That was it.
I sat in my living room, listening to the music and realized this album was going to be one of the best things Brian and James had ever done. I remember the hair on my arms stood up when I heard The Mall and the Misery, with the symphonic intro and echoing guitars, and then James' voice dropped in. The whole thing felt like this awesome new wave pop album that you've never heard before. I got so inspired that night and started tearing through my collection of old sci-fi books and science textbooks. It all started to take shape in my head, something iconic and simple with elements of the future and past, like an old sci-fi book cover.
On my coffee table was this geometric sphere of sculpted Lucite, which had this great feeling to it. So I started searching for images and found these old prints of geometric shapes from the 1500s. They felt so futuristic and yet nostalgic, like something you were exposed to as a child in old OMNI magazines or Ray Bradbury book covers. I just started drawing over them in Illustrator. When I was scanning some of these images, I accidentally left the scanner lid open. The light of the scanner lit the dust particles on the glass and started to resemble stars, with this great vertical stripe of washed out light running through it. I colored the geometric sphere pink and placed it on the dusty space-like image. The cover started to take shape.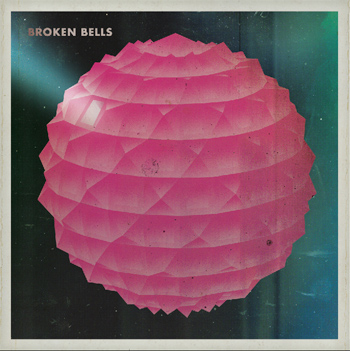 The music had this slight melancholy to it, a feeling of isolation, so I thought it would be interesting to have a single lit window in the sphere as if it was inhabited by someone lost in space. I sent them that image with a few different variations. That night I was lying in bed when my phone rang at 1am. I saw Brian's name light up on my phone and I answered it half asleep. He said, "Sorry to call so late, I just wanted to tell you we have a cover. James and I love the sphere, and the second we saw it, it just felt like the music."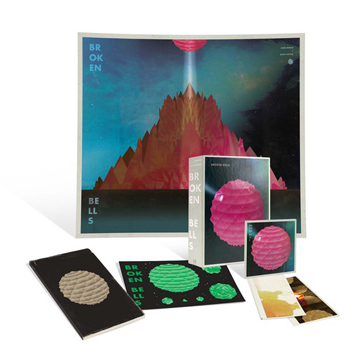 Once we had the cover, the rest of the package came quickly. I kept going with the concept of these sci-fi landscapes by introducing some geometric pink mountains for the single, The High Road. Brian and James pushed the label to do this great deluxe package. They wanted a large matchbox that would include: a limited edition poster, a forty-five page booklet of my art, glow in the dark stickers, postcards, and the full album. It's like a Broken Bells cornucopia that their fans can really indulge in. When you open the box it plays a track they wrote specifically for the box. That's the only place you can hear it.
The great thing about Brian is that he really cares about having something tangible that you can hold in your hands to represent the music. It's inspiring to work with an artist that, in some cases, would rather do something without permission and have it right, then go about it the 'correct' way and have it done half-assed.
For updates and to view more of my work, check out http://jacobescobedo.com/
Some new projects in the works include packaging for a new band called Active Child, new posters and tour merch for Broken Bells, new pen and ink drawings in my animal series, and I just wrapped up my first cartoon for Adult Swim Freaknik: The Musical with T-Pain which aired earlier this month and will be on DVD soon.