How Could This Happen to Annie Leibovitz?
Juxtapoz // Monday, 17 Aug 2009
1
"Annie Leibovitz clearly hated what a lifetime-achievement award implied about her—that the best days of her 40-year career were behind her," writes Andrew Goldman for New York Magazine. 'Photography is not something you retire from,' the 59-year-old Leibovitz said from the stage, accepting the honor from the International Center of Photography last May at Pier 60."
"Photographers, she said, 'live to a very old age' and 'work until the end.' She noted that Lartigue lived to be 92, Steichen 93, and Cartier-Bresson 94. 'Irving Penn is going to be 92 next month, and he's still working.' Then her tone turned rueful. 'Seriously, though, this really is a big deal,' she said, hoisting her Infinity Award statuette, her voice quavering to the point where it seemed she might cry. 'It means so much to me, you know, especially right now. It's, it's a very sweet award to get right now. I'm having some tough times right now, so … '
"The 700 friends and colleagues who had come to share the evening with her knew about the 'tough times.' Two vendors had sued her for more than $700,000 in unpaid bills, and in February, the New York Times ran a front-page story reporting that in order to secure a loan, Leibovitz had essentially pawned the copyrights to her entire catalogue of photographs. Even those who had known she was in trouble were shocked by the extent of it.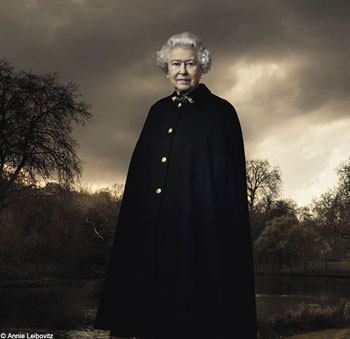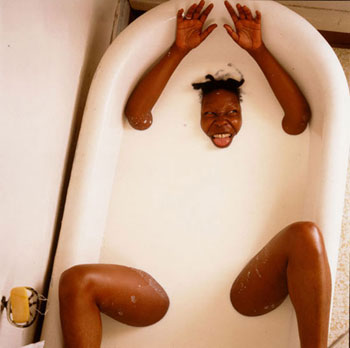 "Her bloated work expenses were a chronic concern. Anthony Accardi, Leibovitz's onetime printer, recalls that jobs were often rushed, like the time he had to show up to a lab at 3 a.m. to pick up film of Bill Clinton and have work prints ready by 7 a.m., a job so hurried that he billed Condé Nast three times his regular rate. Accardi was stunned by the number of work prints Leibovitz would order, and apparently so was Condé Nast."

[…]

"Starting in 1993, Leibovitz also began doing regular fashion shoots for Vogue. Her already elaborate productions eventually became virtually indistinguishable in scale from film sets. One of the most over-the-top undertakings was the multi-page 2005 Wizard of Oz couture portfolio in which Jeff Koons was featured decked out as a winged monkey flying through the air with Keira Knightley as Dorothy."
Read the full article from New York Magazine at nymag.com