Image Gallery
Hot Rods in Space by Ray Gordon
Juxtapoz // Monday, 05 Sep 2011
1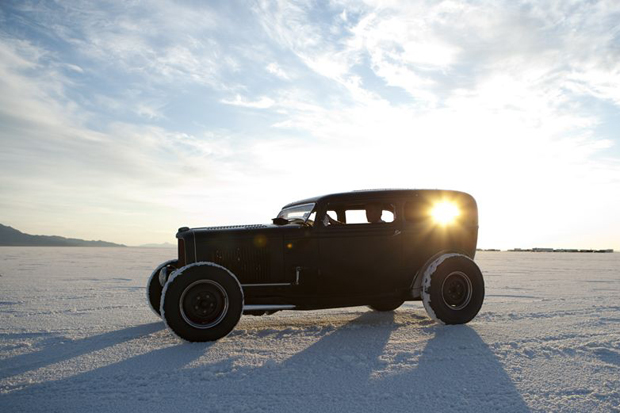 Famed car photographer Ray Gordon was recently out at the Bonneville Salt Flats where he photographed a great series of hot rods being driven and raced in the desert. This writer, having been driven in a hot rod through Southern California with Juxtapoz founder, Robert Williams, has great appreciation of hot rod culture.
A few notes from Gordon:
The Salt Flats are located right outside of Wendover, Utah. Wendover is split right down the middle. Half is Utah and half is Nevada. We spent most of our time in Nevada since that's where the cars, casinos and real beer with alcohol was. It was a good night.
Once we got back to Gods green earth It really set in just how weird the salt flats are. Literally a different planet. Hot rods in space.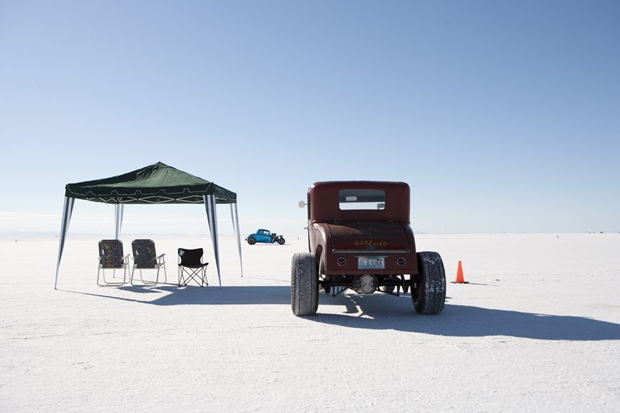 via
Hypebeast
and
Selvedge Yard