Herbert Baglione: Icons for Now in Denmark
Juxtapoz // Wednesday, 03 Sep 2008
1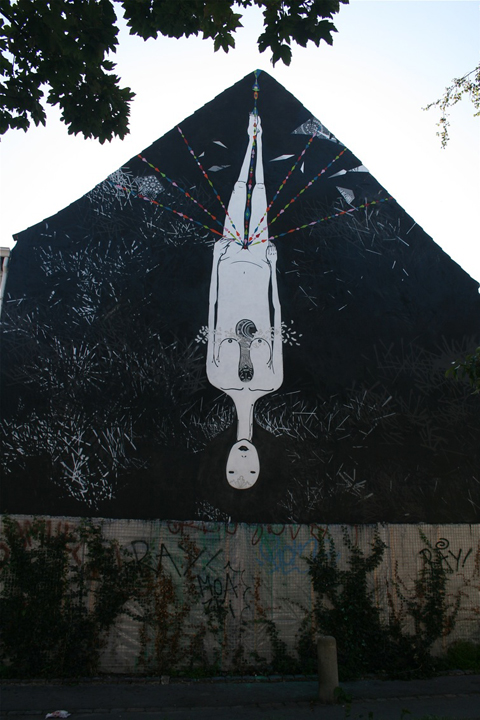 The residents of Aarhus, Denmark recently got a rare treat in the form of a massive street art installation project, Icons for Now.

In the days leading up to Denmark's Aarhus Festival, buildings and streets in the city of Aarhus were decorated with truly amazing street art by ten Danish and international artists, including: André alias Monsieur A (FR), Blu (IT), Faust (DK), Herbert Baglione (BR), HuskMitNavn (DK), Miss.Tic (FR), Steve Powers (US), Søren Behncke alias papfar (DK), Victor Ash (FR/PT/DK) and Zevs (FR).

Herbert Baglione, one of the participating artists hailing from Brazil, really stepped it up a notch in his work for Icons for Now.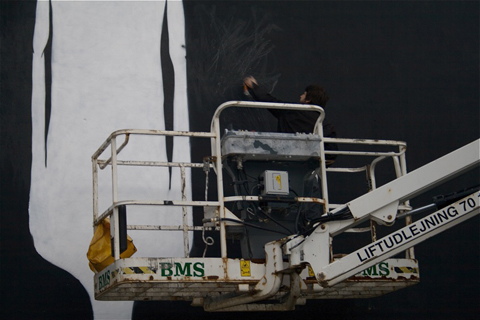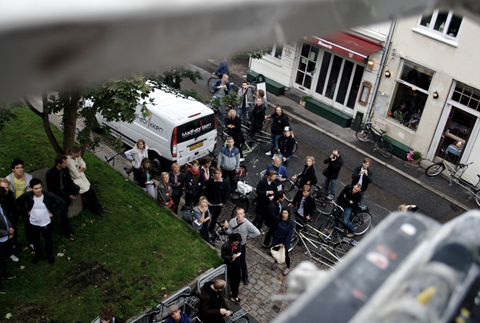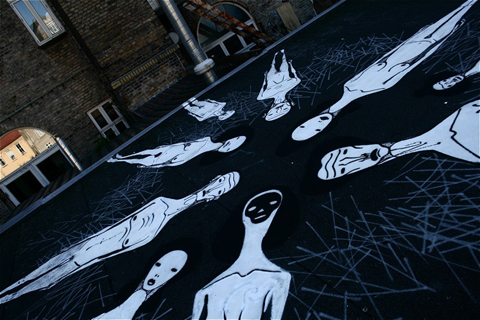 Baglione has steadily built an internationally recognized name for himself, and with due reason: his works, though rooted in his past as a graffiti artist, force the viewer to consider something much deeper than your average street work or installation projects. "The basis of my work is speaking about the coldness and competitiveness present in people," states Baglione. "I like to be ironic about things such as individuality and death, and the paths to reach or escape from this. I find it funny when I walk on the streets and see people with their eyes open, but dead on the inside."
"Icons for Now will yield works that will hopefully impact the look of the city for many years to come." States an Icons for Now representative.

"Most of the artists participating in Icons for Now have a background as graffiti writers or artists, but a few of them have other sources of inspiration and a history of political activism and graphic design. A common denominator is that their means of expression are immediately accessible and that they communicate directly to people passing by. Another commonality is that they have not been promoted by an established network within the world of art but first received recognition through alternative culture-periodicals, specialized web-pages and galleries and, not least, the audience of the street.

"With an established institution behind them, the artists participating in Icons for Now have the opportunity to create a series of works unique to Arhus with a greater longevity than they can usually expect. For a period, the works will be secured as icons in the cityscape, after which they will be left to the city for an indeterminate time period. They are 'icons for now' because they represent a series of manifestations in a contemporary age that by nature is of a fleeting quality."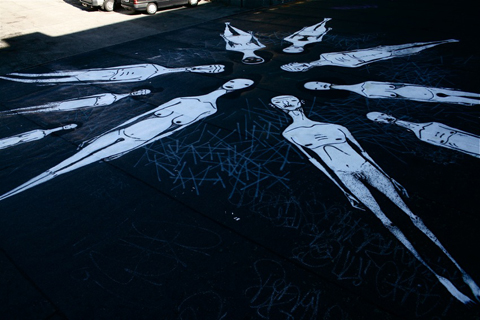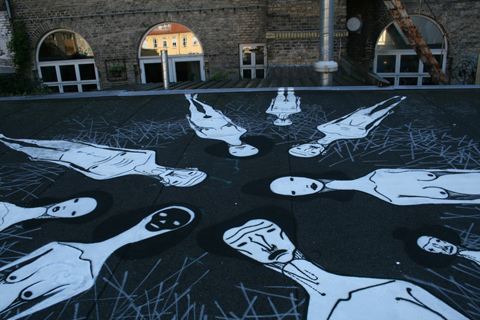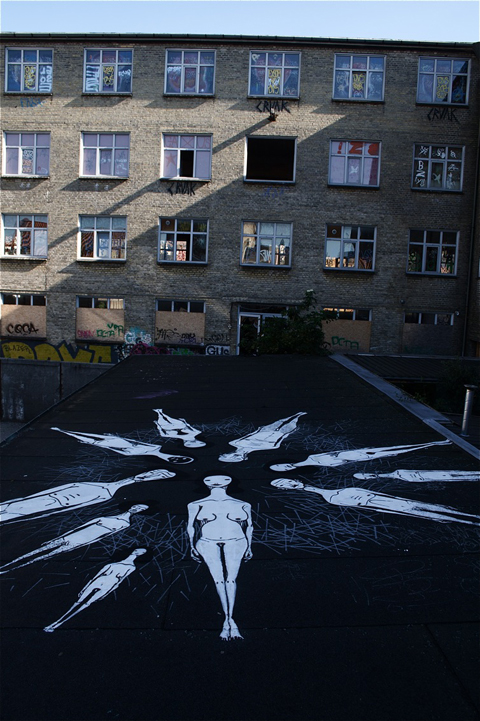 With a deceptively minimalist look to his work, Baglione disarms viewers, which fosters a false sense of simplicity to his message. Upon closer inspection, Baglione's work is intensely metaphorical and personal; delivering a message that is far from simple.

The layers present in his in his aesthetic present a rare treat, especially for an unassuming passerby on congested city streets.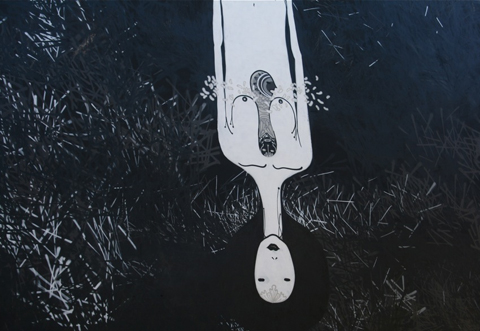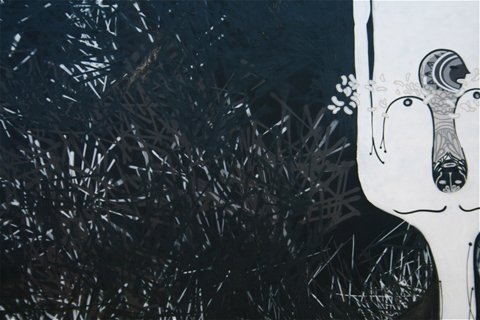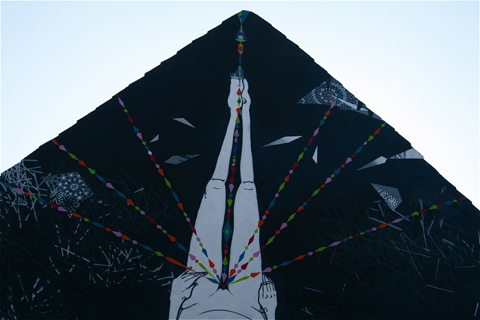 Keep an eye out for more of Herbert Baglione. He has an upcoming solo show at Lazarides Gallery in London this November. Imaginations run wild in anticipation of what his next feat will include.


More on Herbert Baglione:

Website: www.herbert.ind.br

Blog: www.herbertbaglione.blogspot.com

Myspace: www.myspace.com/herbertbaglione