Helmut Newton at the Kunsthaus Apolda Avantgarde
Juxtapoz // Monday, 10 Jan 2011
1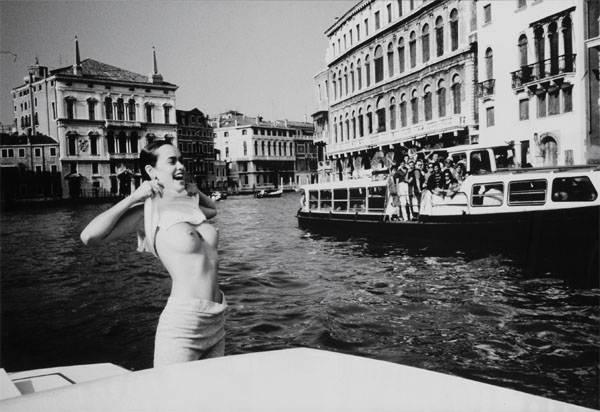 Famed fashion and fine art photographer Helmut Newton, who passed away in 2004, has 75 images from the 1973 to 2002 on display at the Kunsthaus Apolda Avantgarde in Apolda, Germany. The works range from model shoots with Naomi Campbell, to fashion portfolios for Yves St. Laurent.

We read a great description of Helmut Newton's work this morning: "Helmut Newton became an icon by creating icons." That puts a nice career in perspective, because as much as we see the models and celebrities that he shot as icons outside of the photo shoot, the lasting, most immortalizing moments that these icons exist in our memories rest solely inside the frame that Helmut constructed and froze in time.
The exhibition will be on display through March 27, 2011.