Hello Kitty Turns 35 this Year
Juxtapoz // Friday, 10 Jul 2009
1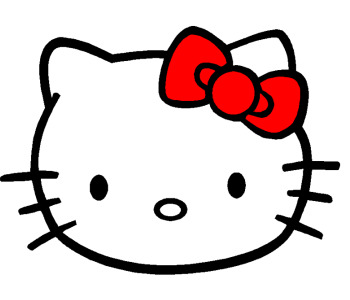 35 years ago, the Japanese company Sanrio first introduced Hello Kitty to the United States. The move marked the birth of a global character icon that was unprecedented at the time, and whose reach has yet to be matched.
With one simply drawn (and adorable) character, Sanrio has successfully built an entire empire, influencing countless of people. I, for one, remember obsessively sketching Sanrio characters as a kid.
Hello Kitty revolutionized vinyl toy culture and the world of illustration decades before the current obsession with anime, manga and video games coming out of Japan. She is in a league of her own. Completely. Hell, there are even support groups for people who are obsessed with the cute kitty.
Adapting with the times and in celebration of Hello Kitty's 35th Anniversary this year, Aitia Corporation has developed a series of iPhone/iPod touch applications that launched in 77 countries last week, including the U.S. & Japan. iHelloKitty Tokyo is inspired by the cultures of Tokyo and offers users the chance to dress Hello Kitty in street fashion items from various locations in Tokyo such as Harajuku's Gothic Lolita and Akihabara's Maid.
Hello Kitty Obsession? There's an app for that.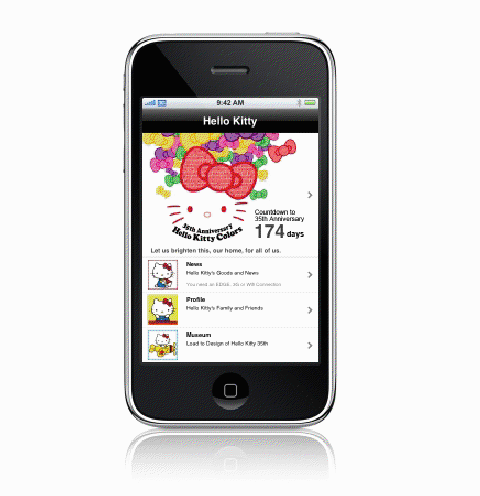 The official 35th Anniversary is November 1st, and the peeps at Sanrio are planning quite the celebration, including new product collaborations with Dell, Swarovski and Flik Flak (a division of Swatch watches) and ASICS.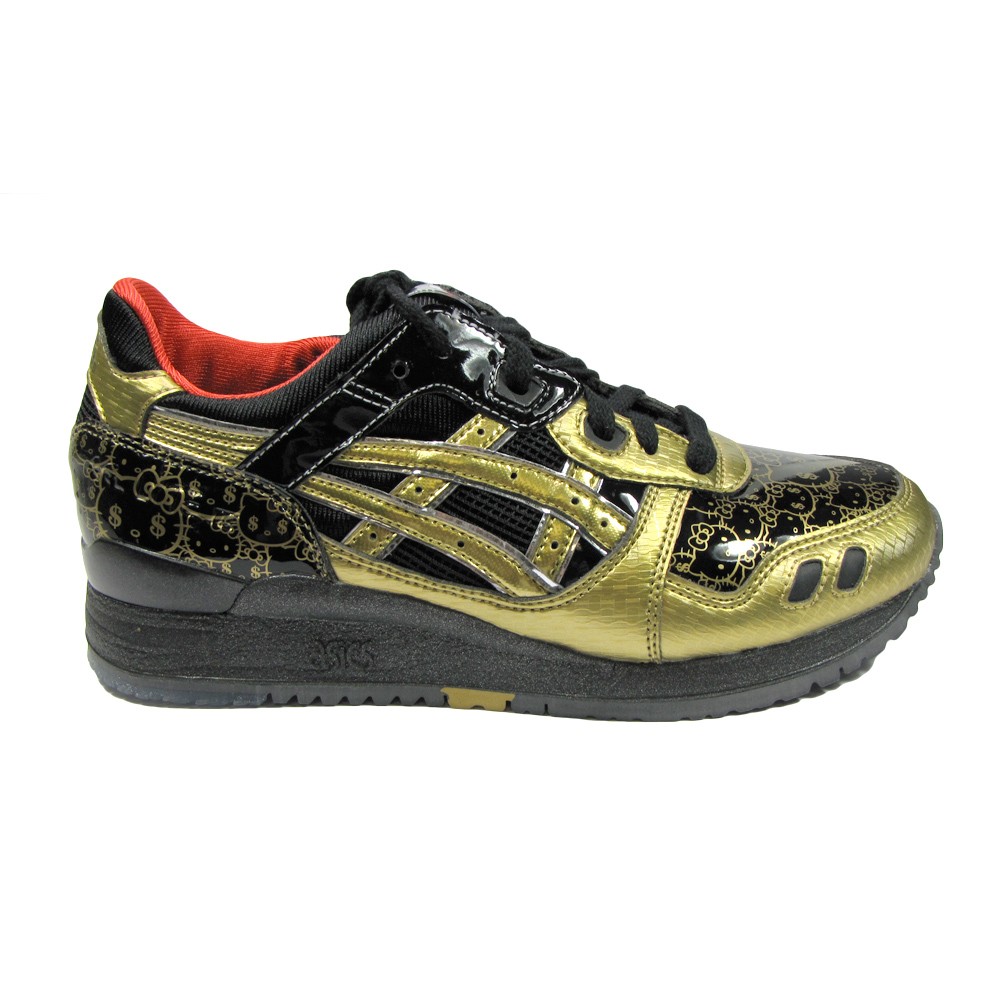 ASICS x Hello Kitty features unique artwork in the classic ASICS Gel-Lyte III style shoe and will be available exclusively at select SANRIO stores and on sanrio.com. The first 2 designs from this collection, the red and white "Pattern" and the super-exclusive black and gold "Casino", will debut mid-September. An additional design will release in October. They are going for 145 bucks a pop.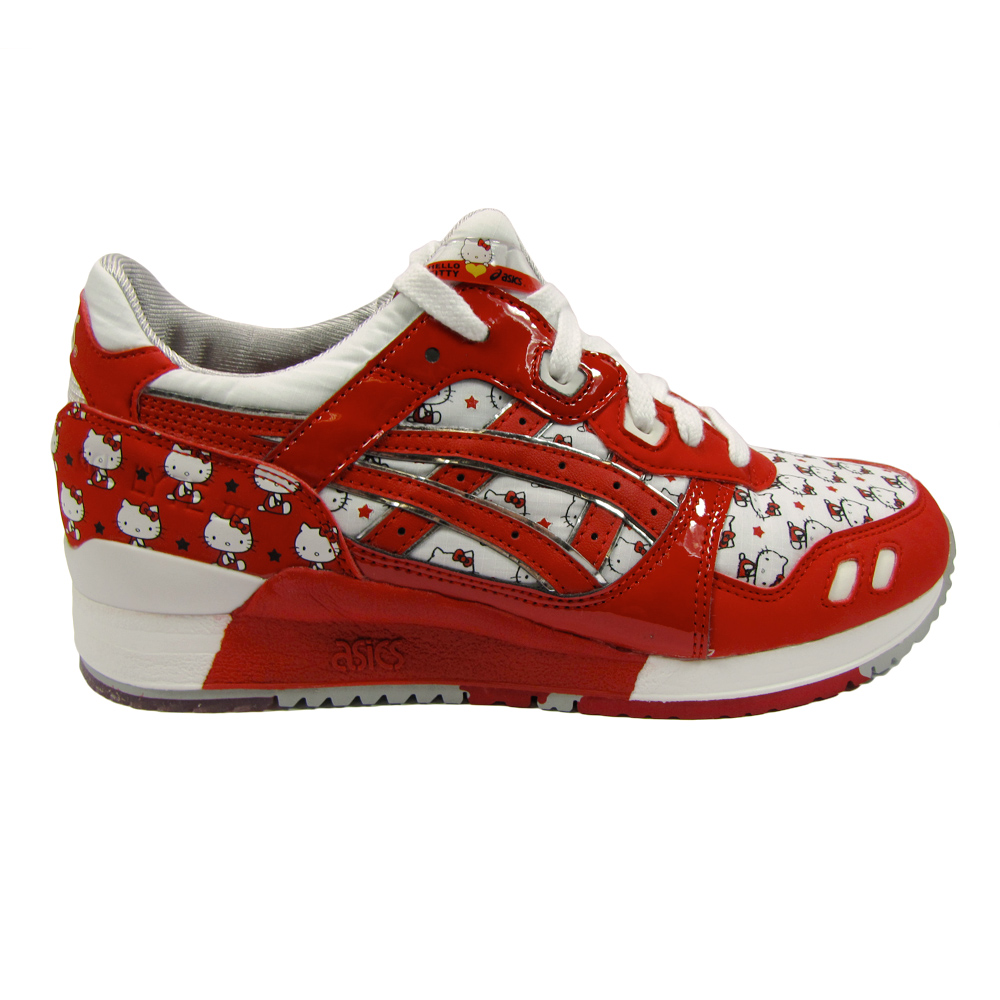 Sanrio will also be putting on a Hello Kitty product retrospective/ art exhibit featuring artists Ron English and Buff Monster in LA and New York. We will be sure to keep you posted as the date approaches.
More on Sanrio here...
Love Hello Kitty and want to discuss? Post on the forum here... (Haters welcome too)