Heiko Schäfer's Maritime Incidents
Juxtapoz // Tuesday, 15 Feb 2011
1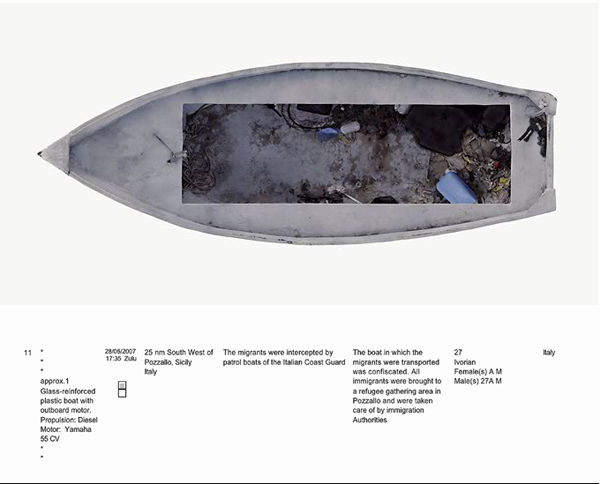 German artist Heiko Schäfer's
Maritime Incidents
project its quite compelling. Schäfer has photographed vessels that have been seized by the Italian Coast Guard and Immigration Authorities. These are not just ordinary vessels; these makeshift boats were carrying African refugees to hopefully arrive on the Sicilian coast. As immigration has become an increasingly sensitive subject over the passed decade in the United States, Schäfer gives us a global perspective on immigration issues. Schäfer explains "an estimated 10,000 people try to cross the Mediterranean each year to enter to EU illegally".
Schäfer has made more than 200 images of each vessel and has also translated some into large-scale paintings. Schäfer is given the opportunity to photograph each vessel prior to their destruction. During his time with the boats Schäfer extracts information, such as the name, dimensions, native country, quantity and sex of the refugees, and a brief description of the interception of each vessel.
See more of Heiko Schäfer's work here.