Heaven Can Wait: Animator Devin Crane Unveils Painting Series
Juxtapoz // Thursday, 20 May 2010
1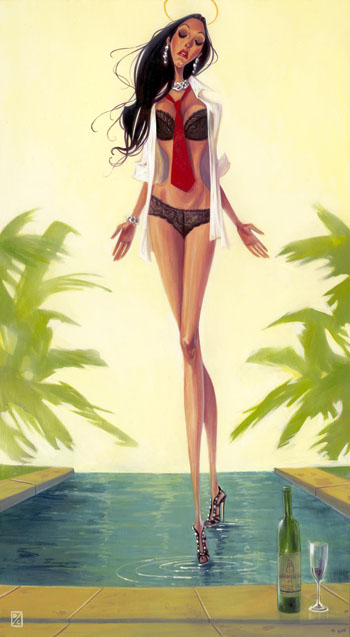 We introduced Devin Crane to Juxtapoz viewers last year when he unveiled new paintings at Corey Helford Gallery. An artist with deep roots in computer animation (think Disney and DreamWorks), Crane has just finished a new series, Heaven Can Wait.
Devin Crane has created a new collection of 17 paintings that intermingles high fashion, sexuality and theology. Crane's current collection Heaven Can Wait is inspired by life. "I wanted to bathe each painting in heavenly light and contrast with dark pieces of turmoil. This represents the choices we make in life that can either bring us absolute pleasure or confinement in our self-made prisons."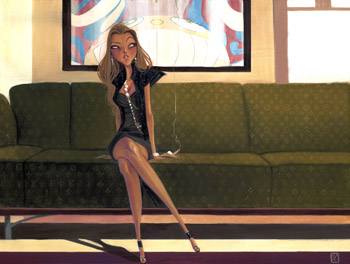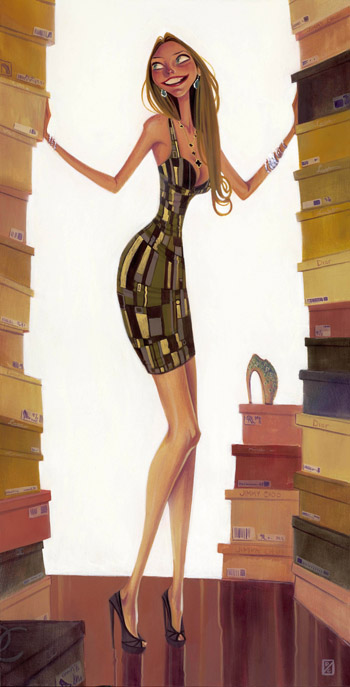 Devin will exhibit Heaven Can Wait at Galerie Arludik in Paris, opening May 25th, 2010.
About the artist:
Devin Crane was born and raised in Los Angeles, California influenced by Disney and animated characters. Crane was inspired by the film Peter Pan, which sparked his interest in animated caricatures. He went on to attend CalArts in Valencia and worked for Disney Imagineering and Warner Bros. Feature Animation while in school.
Crane concurrently developed successful careers in animation and painting, worker as a lead animator at DreamWorks on numerous films including Kung Fu Panda, Shrek 2 &3 and Iron Giant. His work was published in the "I Am 8 Bit" anthology, and his paintings have been featured on MTV.com.
For more information about Devin Crane, please visit www.devincrane.com.