Harmony Korine Directs Die Antwoord Short Film
Juxtapoz // Saturday, 19 Mar 2011
1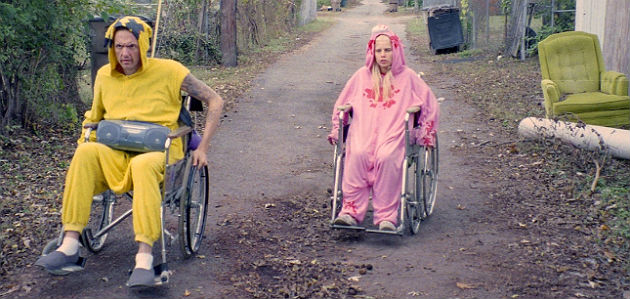 One of our all-time favorite creatives, Harmony Korine, teamed up with South African bugged-out artists/hip-hop stars, Die Antwoord, for this off-the-wall, bizarro trip of a short film,
Umshini Wam
(translation: 'Bring me my machine gun'). "We need to keep it gangsta and take our sh*t to the next level," says Antwoords Yo-Landi, which is exactly what they do. They do?
If you want a short synopsis, take this: Die Antwoord become street cred giants in an alternate reality where said cred is measured by your mode of transportation, and in this case, it happens to be the wheelchair.
Excited yet?